MagniSkin: The Company That's Beautiful Both Inside and Out!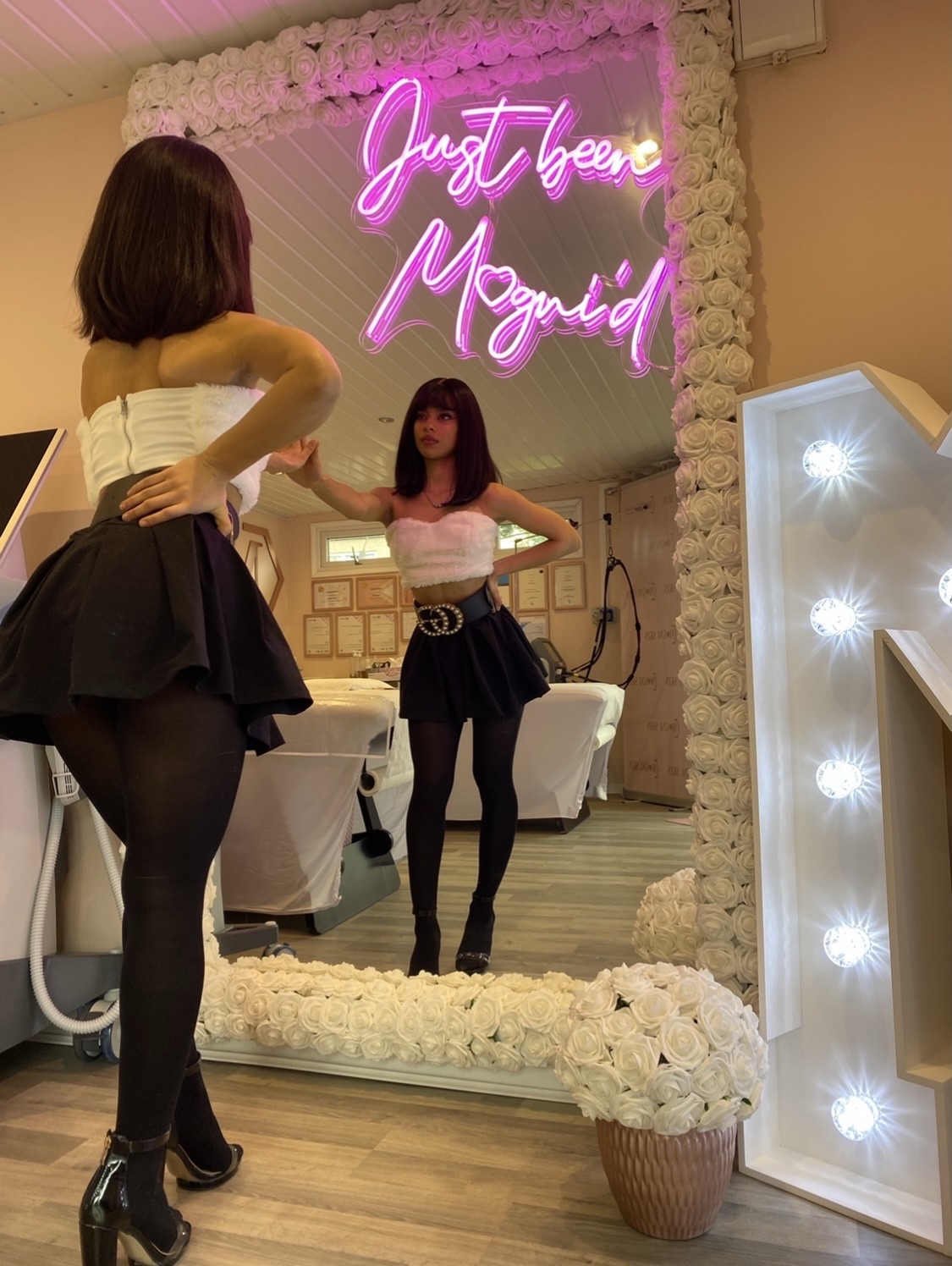 It is truly amazing to see people following their passion. This is definitely the case with MagniSkin, the luxury beauty business founded by two sisters who love what they do. These two women are no strangers to beauty themselves, and their mission is to help women feel gorgeous and confident. Keep reading to meet MagniSkin and its founders, Pinar and Songul!
MagniSkin is so unique because the founders clearly care about what they do. They definitely practice what they preach; when asked about their daily routine, they immediately opened up with the importance of a skincare ritual! According to Pinar and Songul, their morning always includes prepping the skin with cleanser, toner, and SPF before starting the day. If it wasn't obvious before that these women know beauty, it certainly is now!
Speaking of beauty, MagniSkin has everything! Their luxury beauty treatments range from a non-surgical Brazilian Booty Lift to cleansing and hydrating facials. With such a wide variety of treatments, it's no wonder why their salon has A-List clients from all over; bloggers, influencers, and reality TV stars are just a few of the many exclusive clients that MagniSkin works with. But don't dare ask them which treatments are best…since every treatment is performed with love and aims to raise confidence, it is impossible to choose!
MagniSkin has had a quick rise to success. The business was founded in the summer of 2019 and is already a huge name in skincare. This success can be attributed to the fact that MagniSkin is just good at what it does! Treatments are luxurious and suited to all over the body, the salon is calm and tranquil, and the employees are experts who treat the clients with respect. Anyone in London looking for quality beauty treatments will doubtlessly be pointed to MagniSkin! Clients come looking for confidence and leave feeling gorgeous and better than ever.
Passion and ambition are the two driving forces behind MagniSkin. Pinar and Songul, as the founders, are able to find that line between owning a business and being in love with what they do. Although they're working on their company 24/7, they also love the beauty industry inside and out. It also doesn't hurt that they try out MagniSkin's treatments themselves! In fact, when asked about what treatments they would get for a night on the town, they didn't hesitate to list off some of MagniSkin's services: "EmSculpt, Magnificent Facial, and a non-surgical Brazilian Booty Lift!"
At the end of the day, MagniSkin has no plans of slowing down. Their client list is growing, as are the amount of cutting-edge and luxurious treatments that they offer. The life of an entrepreneur is busy, busy, busy, but MagniSkin's success is good evidence for how that pays off. Once another busy day is over, you can find Pinar and Songul unwinding with face masks and herbal tea, planning for MagniSkin's next big step!
You can follow MagniSkin on Instagram: https://www.instagram.com/magni.skin/?hl=en