Fantoni Company is Making Huge Progress All Due To Its Excellent Instagram Strategy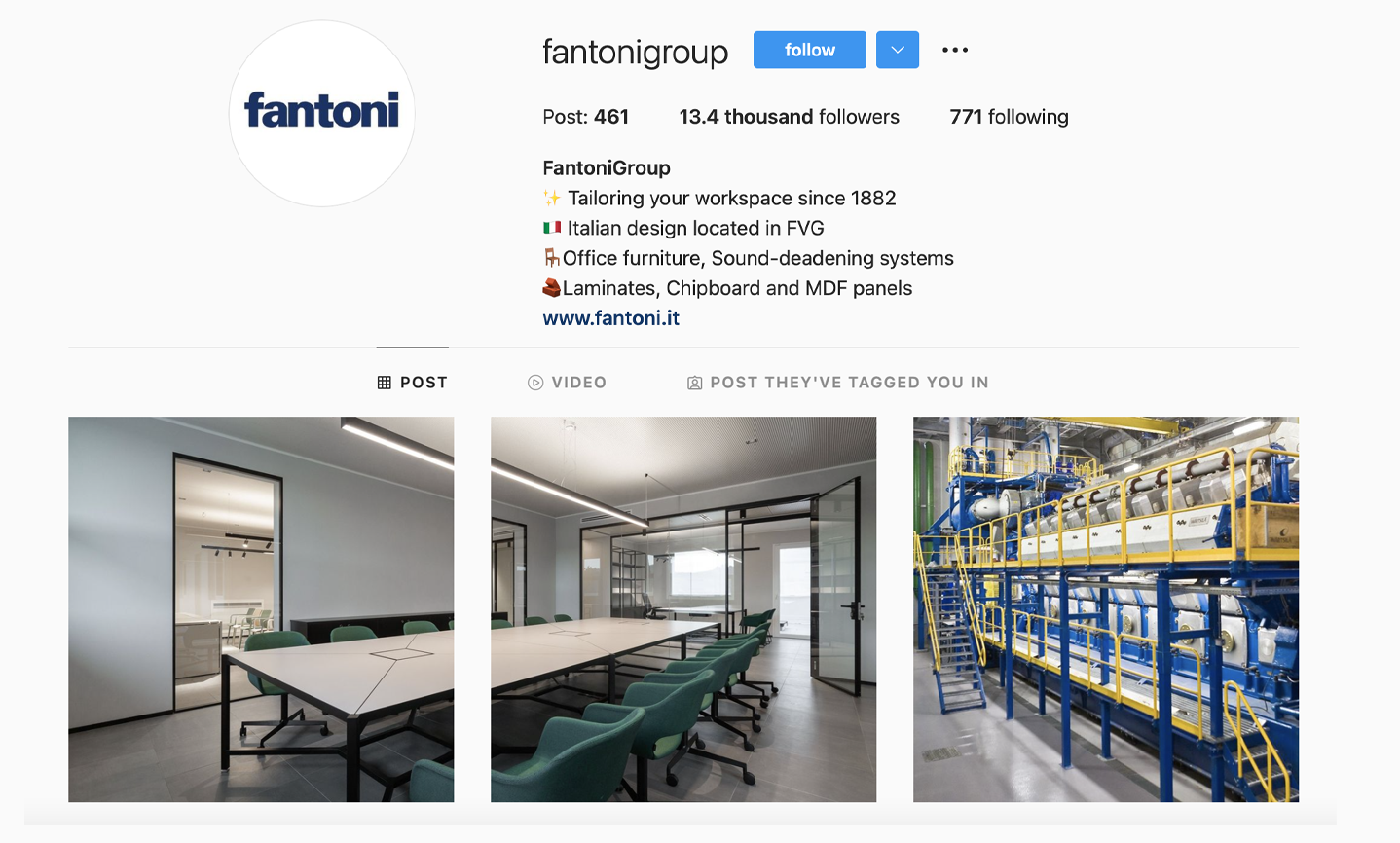 Fantoni Group is the consolidated Italian company, that specializes in office furniture. This company has become one of the most followed and respected leader in the office furniture market in just the past 1 year.
While this company has been in the market since 1882, it has managed to triple its fan base in the last year using a carefully crafted Instagram strategy. The team of Fantoni Company runs campaigns on this social media platform, that focus on the latest issues of circular economy and sustainability.
Some of the products that are most popular of this company include Laminates, Chipboard, and MDF panels. These products are of extremely fine quality and have received positive reviews from almost every customer.
The Instagram stories and posts their team upload on this platform focus around elevating the wood product and exhibiting projects from all over the world. These stories have achieved unique homogeneity over time. Their main focus while creating this Instagram strategy is giving the company its much needed exposure. Keeping that in mind, the colors and content idea of the posts are set and published.
Within the world market, this company is demonstrating values and techniques that are unique within the furniture scene. As of now, the office furniture market is not able to efficiently utilize the power of social media. And that is the reason you will not see much advertisements and presence of brands in this market on Instagram and related platforms.
But, moving one step ahead from its competitors, Fantoni Company has leveraged the Instagram platform to stand out and create new benchmarks. With its efforts in marketing and strategy, this company is definitely standing out compared to other companies in the sector.
You can visit their Instagram page and analyze their strategy here – https://www.instagram.com/fantonigroup/