Dulce Bestia & Sexyback Bra SS22 Collection by Skye Yayoi Drynan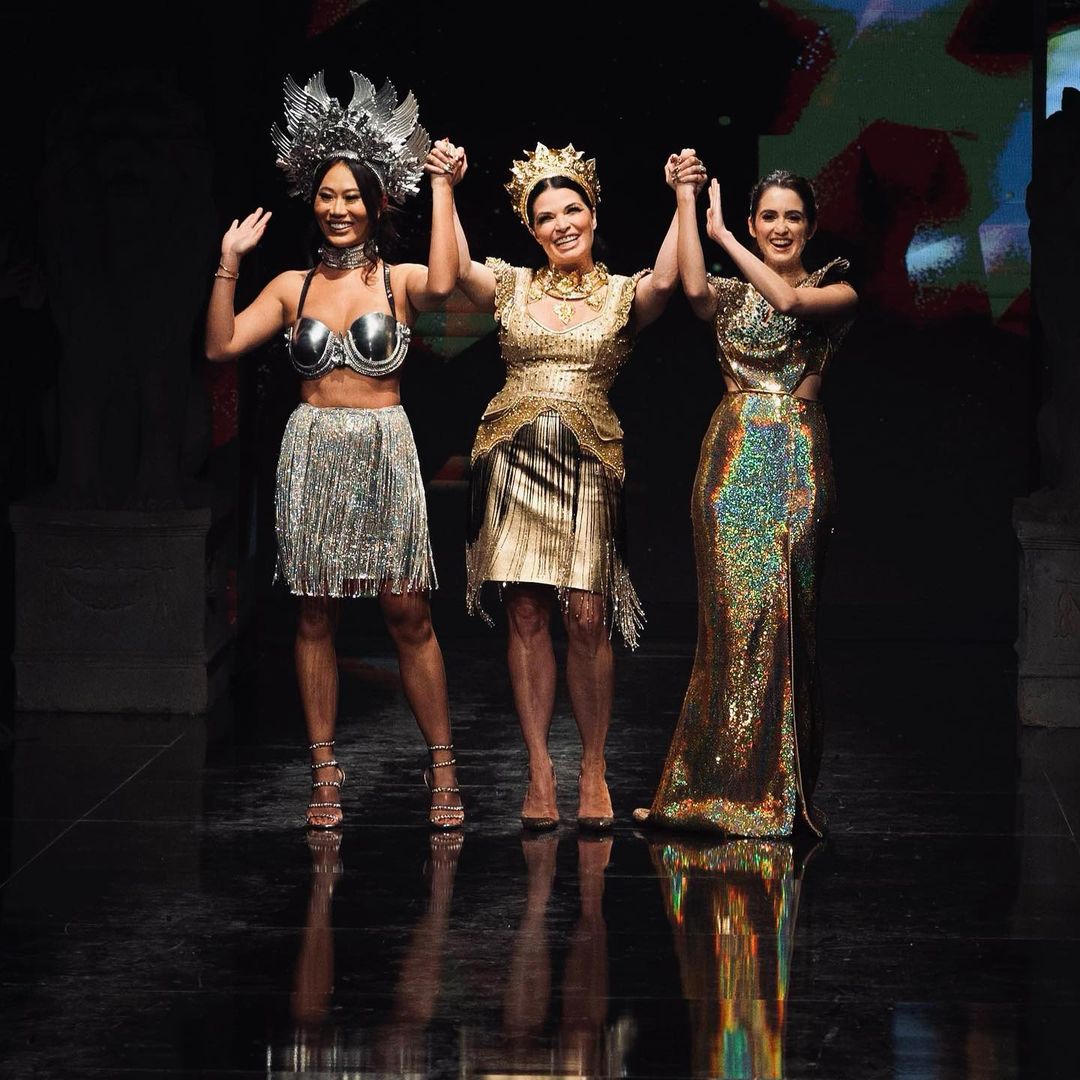 Skye Yayoi Drynan is the founder, CEO, and head of design of House of Skye. Skye Yayoi Drynan wowed the public after opening Los Angeles Fashion Week. She featured her Dulce Bestia and Sexyback Bra Spring Summer 2022 Collection for the Fashion Show at Art Hearts Fashion Week inside the Majestic Downtown.
Skye Yayoi Drynan, a fashion visionary, tells her very own fashion story in 4 chapters representing her Dulce Bestia and Sexyback Bra Spring Summer 2022 Collection imagined under "Phoenix Rising": The Yayoi, The Ashes, The Fire, and The Rise. Each chapter, with its exquisite tailored fashion pieces, makes a distinction mark with her tactically selected colors.
The fashion runway had an incredible opening by Netflix Bling Empire Star Kelly Mi Li unveiling a gorgeous gown for "The Yayoi" volume 1 following by models wearing color variations from soft rosé, metallic rose gold, shimmery highlights, pink venom, and indigo tones.
The Ashes volume 2 had us daydreaming with great looks by Netflix star Kane Lim who sported Dulce Bestia's "Full Moon Cherry Blossom" two-piece suit.
The runway volume 3 was full of intriguing designs with intense red colors, brass copper, vibrant gold, and venom blue, representing the power behind "The Fire."
Skye Yayoi Drynan gave us an eye-catching taste of her Dulce Bestia metallic creations with gracing looks by Musical Artist and violinist Esther Anaya sporting a red and gold gown seemingly out of a fairytale.
The closing of the successful runway was beautifully decorated with a golden couture dress worn by Model Caroline Derpienski and American Actress Laura Marano walking in a gorgeous gold wing couture dress representing volume 4 "The Rise." Leaving us with a never-ending feeling to have every single design in our possession.
Skye Yayoi Drynan stunningly walked the runway and was greeted with love and admiration for her outstanding work by designing Dulce Bestia & Sexyback Bra SS22 Collection. She accentuated the closing of the runway with a majestic golden dress that sure pairs with a beautiful crown as she was indeed the designer queen of the night.
Follow Designer Skye Yayoi Drynan on her adventurous success on Instagram:
https://www.instagram.com/skyedrynan/?hl=en
Shop the looks and watch the runway show now available:
https://www.instagram.com/houseofskye.shop/?hl=en
https://www.instagram.com/dulce.bestia/?hl=en