In Conversation with Bestselling Author Larry Richardson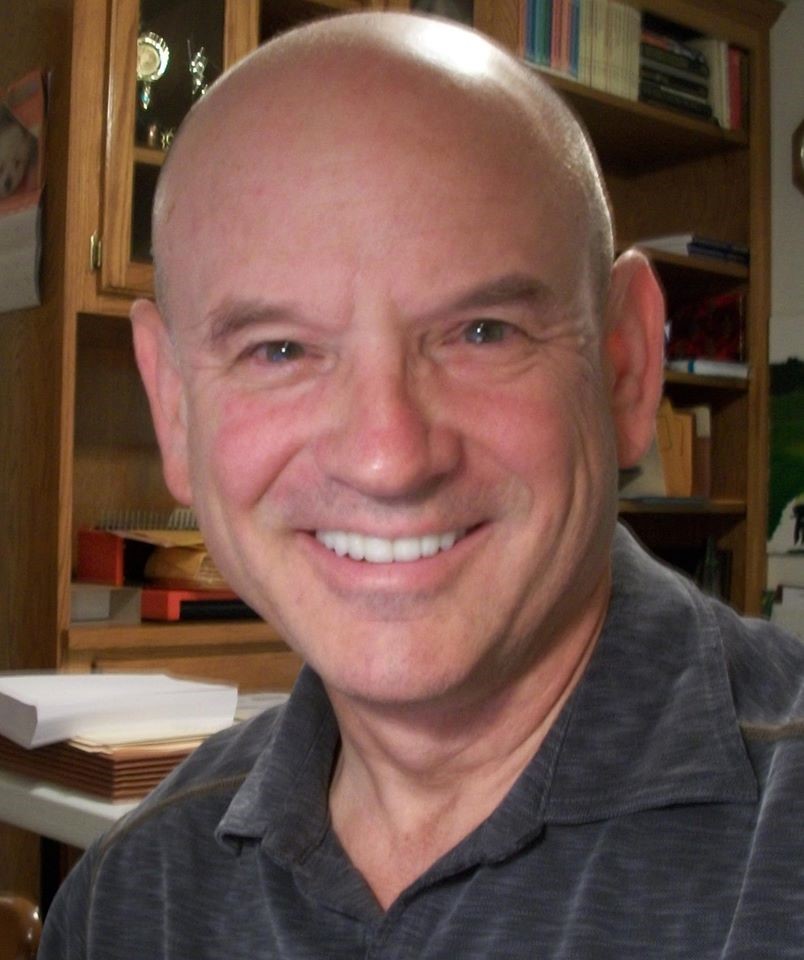 'The Sanctuary' is the read of the season, so much so it recently roared on to the bestseller list. This breakout book has captured the hearts and minds of readers with this superb plotline, compelling characters and a writing style that takes readers deep into the story.
His protagonist Vincent Wallace enters the Federal Witness Protection Program, After testifying against a New York crime family. He takes refuge in The Sanctuary, a large but mismanaged retirement community in Montana. Aware of its troubled history, the home office transfers Phil Branson, their best troubleshooting manager, to get the property back on its feet. But Phil quickly discovers far more than he bargained for, as he is shocked to learn that one of his residents is targeted for death by the Giovani crime family, and the clock is ticking.
Richardson is a master of his craft, and we were thrilled to sit down with him to learn more about him, his work and what's next.
'The Sanctuary' is one of the best thrillers I have ever read. What inspired you to create this compelling story, and such fascinating characters?
I used to manage 14 retirement communities around the country for a large senior housing corporation. I learned how these wonderful communities are both housing and hospitality businesses, and realized these communities are full of special people with wonderful life stories that could be woven into a fascinating novel. At the same time, I played with the notion that a retirement community would be a genius place to hide someone in the Federal Witness Protection program, because these senior communities allow their residents to basically leave no financial footprint. Suddenly, the premise for "The Sanctuary" came to me – what if a witness to an organized crime family killing testified against the "mob" and sought refuge in a Montana retirement community under the direction of the Witness Protection Agency? And what would happen if that merciless crime family tracked him down? It gave me an endless trove of fascinating characters to weave into this story, many of them taken directly from the residents I came to know in the communities I managed.
A good story is all about the setting, the descriptiveness, and the raw energy that captivates, all coming together to have the reader turning the pages effortlessly. Your book includes all of them, what is one of the keys that you find is critical when getting into the writing zone.
I wanted to create characters that my readers could say "I know someone just like that – my grandma, my uncle, my wife's great aunt." The host of characters in a story need to be believable, relatable, and genuine. Then throw them into a crisis and the story almost writes itself.
While writing this book did you learn anything new about yourself?
My own mother lived in an assisted living community before she passed away, and I visited her regularly. Some of the actual plot points in this book came directly from her journey as a resident. I experienced firsthand the feelings that families face when their loved ones rely entirely on the diligent oversight of these caregivers, and it produced in me a new feeling of empathy and compassion for these vulnerable seniors that I tried to project into this story.
Writing a series is a very different experience than writing a standalone book. What has writing a series been like for you? Did you start out knowing it would be a series or did it evolve over time?
At first, I envisioned "The Sanctuary" as a stand-alone novel, but I came to realize what many authors discover about the characters in their book, that these characters suddenly take on their own life and drive the story into directions you had not initially intended. By the time I finished the first draft of this book I realized that my main characters had more of a story to tell than I first imagined, and that demanded a sequel, which ultimately culminated in "The Sanctuary II: Lost and Found." 
I'm sure your fans will be excited to hear that you have another book in the works. Can you tell us a bit about it?
With the first sequel completed, I realized there was yet another twist for my "Sanctuary" characters in book III, which I am busy writing now. The next installment will connect them to my western novel series "The Mason & Thorn Western Series". It made perfect sense to extend the family tree of Marshal C.J. Mason down through the passage of years, as my Sanctuary readers discover that Annie Belmont, one of the essential characters in The Sanctuary, is the great-great grand-daughter of C.J. Mason. As if reaching down through time, Mason participates in the creation of a time capsule for Coulson, Montana, in 1921, leaving a seemingly harmless item in that capsule, to be unearthed 100 years later, in 2021, and bequeathed to the youngest living member of his family tree. What Mason could not know is the mortal danger that harmless "gift" would place Annie in when she takes possession of it.
For more information about 'The Sanctuary' head over to Amazon.