Exclusive Interview with Broadway Hearts Founder Jessica Radetsky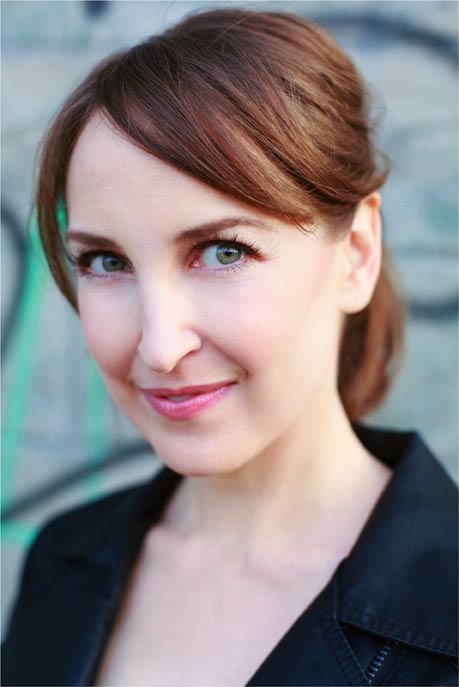 Broadway Hearts is the brainchild of successful Broadway performer, Jessica Radetsky. This wonderful organization has grown from a small handful of volunteers to well over one hundred Broadway and theatrical performers who help bring a special performance to children in need due to illness. They believe in the power of music and performance to bring joy into children's lives and if these children are not able to make a trip to see a Broadway show, Broadway Hearts will jump at the opportunity to bring the magic directly to the children. They have performed at a multitude of children's hospitals across the nation and are well on their way to impacting nearly 1,000,000 children thus far – quite an impressive feat in itself for a young organization.
We had the opportunity to talk with Jessica recently on this organization that is so near and dear to her own heart.  
What is the biggest challenge with running a not for profit like Broadway Hearts?
Oh my goodness, so many things! I come from a creative background with years and years spent in the rehearsal studio. Stepping into the nonprofit world felt a bit like trying to learn a new language … very fast. One of the biggest challenges for me has been tackling the seemingly endless landscape of nonprofit business and all it entails. It's been a moment by moment learning experience. I've had to learn every part of this business from the ground up, in real time! It's been challenging, exciting, rewarding and overwhelming at the same time. But there hasn't been a lot of time to think about it. I've created this Foundation while performing full- time in the Phantom of the Opera on Broadway, so I've had to just put blinders on and get things done because otherwise we wouldn't have moved forward. I generally feel as if there aren't enough hours in the day! But the look on a child's face at a visit, or the sound of their laughter gives me infinite energy to keep growing Broadway Hearts. I'm so grateful.
Once the COVID pandemic hit, life changed drastically everywhere. How did Broadway Hearts continue with NYC basically on lockdown for months?
That was such a specific, unique time for the world of course, and for all of us who were in the performing arts industry. That included all of our Broadway Hearts volunteers. Life just stopped. We all lost our livelihood in the blink of an eye – it was wild. Literally on March 12th, 2020 many of us performed in our matinee shows, and then were sent home for our evening show, not to return to work for 19 months! The term 'reinvent' was being tossed around among performers all the time. I remember my fiancé (who is also a Broadway performer) and I went down to a completely deserted Times Square and sat outside our theater and just wept. In a usually bustling area, there was not another person to be seen for blocks. It was devastating.
On the other side …we were extraordinarily lucky with Broadway Hearts in that we were able to take almost all of our visits with our children's hospitals online. Not only that, but we were able to expand our reach to hospitals across the country. The most amazing part, was that we were now able to reach every child in the hospital through their in-house tv system, not just the kids healthy enough to join us in person in our previous live visits. This was a huge revelation, if there was a silver lining! Moving forward, even when we're able to return to in-person visits, we'll never stop offering virtual visits as well. We want every child in the hospital to be a part of our programming. Taking Broadway Hearts virtual during the pandemic not only allowed our volunteers an opportunity to stay connected as a community, but it grew into a grounding, lovely routine. It became a weekly meeting place for all of us to feel a sense of connection with each other and the kids, and to give back during such an uneasy, isolated time. It also allowed us as an organization the chance to expand at a speed which was much greater than we ever expected. It was truly a wonderful opportunity that came out of a dark time.
Music has scientifically been proven to aid in healing and help reduce pain in people who are suffering. How have you seen your singing and dancing affect the kids that Broadway Hearts perform for?
Yes, music is a remarkable healing tool! As performers we've known this our whole lives – we've been fortunate to have this as an outlet for the joyful times, the tough times, or a way to help express really any emotion. To be able to share this with kids in treatment has been an extraordinary gift. We have such wonderful feedback from parents, as well as child life specialists about the kids during our visits, some quite emotional. For example, a child who hasn't been out of pain for days, finds relief for a moment in a song. Or a child who hasn't laughed for months, suddenly bursts into a fit of giggles. We feel very fortunate to be able to bring the healing power of music to these wonderful kids who are going through more than we can imagine.
Why did you decide to dedicate Broadway Hearts to your dad, Peter Radetsky?
This is both my favorite question and my least favorite question, because I feel as if I'll never find words to adequately express how wonderful my dad was, what made him so, and what he was really like.
I lost my dad way too early. There's not a day that goes by that I don't wish that he were here beside us.
He could take an idea and transform it into a beautiful book or a brilliant museum exhibition and make it interesting and accessible to all. He was truly interested in others, he listened and always remained curious. He was humble. There was always a glint of laughter in his eye. I'm keenly aware of how fortunate I am, to not only have the wonderful family that I do, but to have had the fun, super close, loving relationship that I had with my father.
My folks always had music playing in the house when we were kids, and without warning, my dad would often just start dancing with me. I loved dancing with him so much. That was very much the nature of our relationship, spontaneous and fun, full of trust and balance. He was an immense source of happiness in my life.
He was diagnosed with pancreatic cancer in October of 2008, and he died in August of 2009. It was devastating, and honestly still is. It felt impossible that the world could just continue without him. After a few years, I started getting into genetic cancer outreach and advocacy, which gave me an avenue to create a tiny, tangible shift in my grief. Through that outreach and seeing the effect of what giving back can do, I knew that someday I'd like to create some kind of Foundation in Peter's honor. Having that to look forward to, that goal, was an incredible gift in my life.
Broadway Hearts is dedicated to my extraordinary father, Peter. The music, joy, spontaneity, honesty, heart, laughter, dedication, love … these could all be used to describe my wonderful father as well. I think he would absolutely love what this has become.
What inspires you most about the work Broadway Hearts provides?
The interaction that we have with these inspirational kids is such a gift. The ability they possess to live their lives in the present moment is a tremendous reminder of what's important! I remember one Saturday afternoon visit at the Ronald McDonald House between our matinee and evening shows. We had a lead actress in a Broadway show sitting on the floor singing and laughing with a young child who had brain cancer. It was a remarkable and beautiful moment.
Our volunteer, our Broadway star, said that it was the highlight of her week. We often get that kind of feedback. It's difficult not to feel that way, as these kids just steal your heart.
Now that our visits are primarily virtual, I've found that it's inspired me to think about how we can create the same kind of atmosphere online. Our programming has become more specific, and our focus has to be a little different. Our volunteers who participate regularly bring this incredible energy that's palpable even onscreen. Our volunteers are incredibly giving artists, with giant hearts and their talent is just boundless. We can feel the kids react to their energy and it becomes this beautiful exchange. We get to create a joyful experience for these remarkable kids through music and laughter. It's a profound honor to be able to make a difference in their lives. We are so fortunate!
I hope that this year we can double our impact! We're actively seeking partners and sponsors to help us further our mission. Let's create more joy for these extraordinary kids!