An Interview with Model and Influencer Manuel Bechter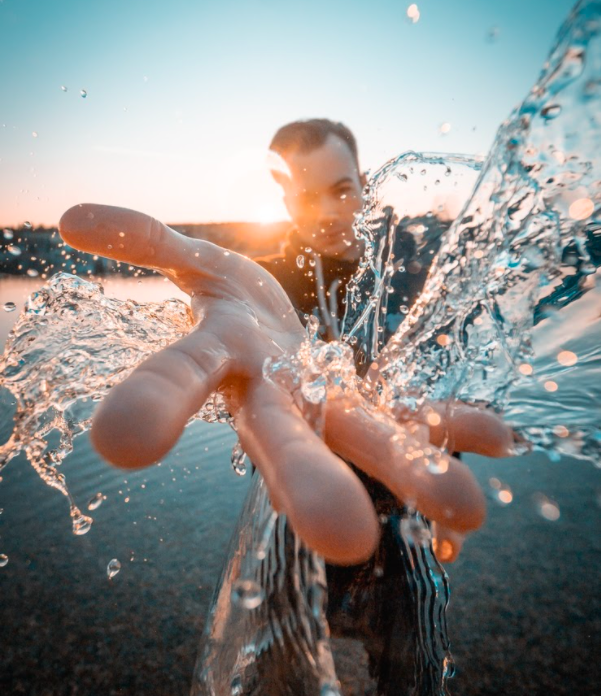 28-year old Austrian model and social media influencer share his secrets and tips for aspiring photographers.
The young and inspiring model and social media influencer, Manuel Bechter from Austria has seen his social media platforms grow rapidly as popularity around his creative photos go viral. The social media influencer has received major support for his work, as he not only offers creative content but a how-to guide for aspiring photographers and models. 
As global demand for original and visionary media content surge, Bechter has been at the forefront – allowing followers and fans behind the scenes access to how he goes about creating striking images using props and optical illusions. 
We recently sat down with Bechter to get some insight into his life, his photography career, and managing his influencer persona.
Where did your passion for photography start?
MB: Photography and content creation has always interested me but I never took it very seriously until I decided to buy my first camera. I had about 5,000 followers at this time. Owning my own camera gave me the opportunity to understand photography and got my creative juices flowing. From that point on, photography has become a part of my life. 
Have you noticed an increase in new followers since you started taking such creative photos?
MB: Yes! At the beginning of my social media career, I posted typical model pictures of myself. After a few months, however, I wanted to create more value for my followers than just simply presenting myself in front of the camera. I decided to create photos together with my friends that anyone can easily recreate using my behind the scenes videos as a guide. Especially aspiring photographers seem to like this very much, as it gives them an opportunity to learn.
Currently, Bechter has more than 1 million followers on his Instagram page. Making use of Facebook, Instagram, and TikTok to share his content.
What sets you aside from other photographers on social media?
MB: The industry is very competitive, so being different is important. With every shoot I do, or new post I make I generally try and include how I managed to create each image. This gives other novice photographers and creatives a framework from which they can learn. Yes, I had to figure out most of these things by myself, but keeping these secrets won't make others better or advance the industry at all. 
Would you say that photography is your full-time career? 
MB: Yes, definitely so, photography is my profession and I try to do it to my best ability. My modeling career has only recently taken form, and although I'm working hard to be more proactive in it, and social media influencing – I can see it becoming another part of my profession. 
Can you share how your photography process works? 
MB: My process usually starts with getting ideas and writing them down as soon as I can. I can get ideas from anything from dreams to things I hear or see. Then I try to come up with a plan to put the idea into practice. What many people don't know is the amount of time and effort that me and my team put into a single photo. It can sometimes take hours to get the perfect shot. Not to mention all the photo and video editing.
What's some of the best advice you can give aspiring photographers and models?
MB: If I could share one piece of advice it would be that photographers and models should always look for new ways to inspire and help others. Looking for ways to educate others, especially in a time where technology has made it so easy to do so. Photographers should always find new ways to build on the knowledge they already have. Experimenting is the best teacher I would say.  
Do you have any plans post-Covid? 
MB: Yes, I want to travel as much as possible. I think that's everyone's mindset at the moment, but using the time I have here in Austria to capture and explore as much of my country will have to do for now.
Manuel Bechter has now become one of the most followed influencers and photographers in Austria, with his Instagram being the fastest growing in the country. Those interested in Bechter's work can visit his socials, YouTube channel, or website.