With Pandemic Over, Wrestling Returns to New Jersey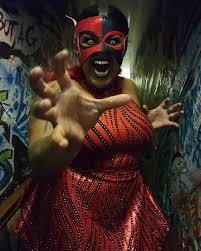 As the pandemic comes to a close, Saturday July 10th will mark one of the first live entertainment events in New Jersey in over a year.
North American Xperience, the wrestling company known as "N.A.X." will host a full card with some of wrestling's most skilled performers in Clifton. The event, taking place at the Italian American Family Center at 282 Parker Avenue, will be a a rare night out for Clifton residents who have grown tired of staying home on weekends.
The event promises to be an emotional evening for both wrestlers and fans. Performers from as far away as Mexico and Puerto Rico will step through the ring ropes, many for the first time since 2020.
"I'm going to see Malta The Damager, that's my main man!" Said James Carthright of Jersey City, flush with excitement about the opportunity to watch his hero wrestle and "maybe get a picture with him too." The nearly 7 foot superstar of the ring and the silver screen is the marquee attraction in Clifton as part of a six man tag team match.
"I want to see Anatasia, she's fire!" Said eight year old Natalie Gonzalez, a Clifton resident. "She's a real…. She's a diva."
Die hard wrestle-maniacs will also see some of the sport's most sought-after stars including Chris Michaels, Superstar Whiplash, Sam Shields, The Blood Brothers, and more.
Professional Wrestling has suffered like never before during the pandemic, forcing wrestlers out of work and fans to watch reruns instead of standing on seats and jeering the bad guys. July 10th will turn a new page for both spectator and performer.
Tickets and information is available at (973) 546-9737.