Viral Rapper, M City JR, is Ready to Come Up With a Limited Edition Art Print Release for Fans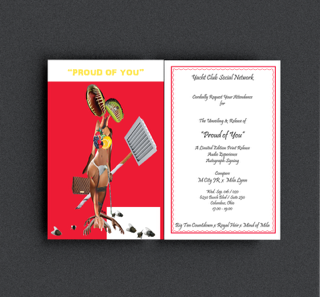 Rising Detroit-based rapper, M City JR, has decided to celebrate the release of his new single "Proud of You". The platinum-selling and viral rapper, M City JR, is going to come up with a Limited Edition Art Print Release/Audio Experience for his fans. The artist has decided to collaborate with the artist, Mila Lynn, to take part in an event that will take place in the mid of September.
The passionate rap artist, M City JR, is involved in the rap world since his elementary school time and he has never allowed his passion to fade away. Through his high-quality lyrics and catchy music, the Detroit star has managed to connect with his target audience.
Just like his earlier releases, his recent song titled "Proud of You" has shown the depth of his musical work. He has always tried to convey a mix of emotions through his rap songs and he has succeeded at every attempt.
In order to celebrate his newly released song "Proud of You", M City JR is expanding into the art world. The event in which he is going to take part in is presented by Big Ten Countdown, Royal Heir Entertainment, and Mind of Mila. The rap artist will be present in the event along with the star Mila Lynn.
Mila Lynn has completed the designing work of the cover art for his song. M City JR has a long time experience as an art aficionado and art collector but this will be his first release. Along with Mila Lynn, the rapper will distributed limited art pieces signed by both artists and they will interact with fans at the forthcoming event.
Event Details
Day and Date – Wednesday, September 16th
Address – 2020 6230 Busch Blvd / Suite 250, Columbus, Ohio
Timing – 5 to 7 pm
For Listening to Song "Proud of You" – https://fanlink.to/MCityProud
For More Information – https://www.royalheirent.com