Young Artist, Taj, Raises Issues of Society in his New Single "No Love"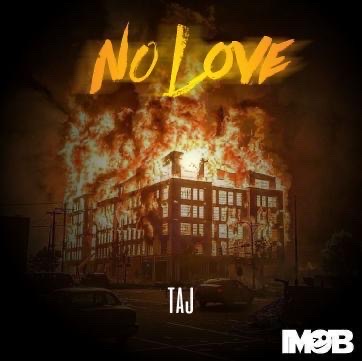 Emerging young hip-hop and rap artist, Taj, has come with a new single, "No Love" which points out the issues prevailing in modern society. The single gives the message of living in harmony with one another without judging anyone on any ground.
In "No Love" single, the artist Taj raises his voice against the issues of police brutality and racial injustice that mostly black people suffer from. He raises his voice for the rights of black people and asks people to take this subject very seriously.
Apart from the crucial subject of the single, "No Love", it is the powerful lyrics and the exceptional music composition due to which it is receiving a positive response from the listeners. Since the incidents of police brutality and racial injustice are doing the rounds of the internet for some time, people are relating to this new single, "No Love" on a large scale.
"No Love" is a thought-provoking single that makes every listener consider the prevailing issues of police brutality and racial injustice seriously. It has got a combination of pop sounds and modern urban vibes. It is the reason for its high popularity among young people.
The young R&B/hip-hop artist, Taj is based in St. Petersburg who prefers to work on relatable subjects. In "No Love", he has brought his verses to life. He is also going to release more music projects either at the end of this year or the start of the next year.
In addition to this, Taj will also unveil the website for his new brand, I.M.O.B (I'm My Own Boss) Global. One can listen to his song, "No Love" on Youtube and all music platforms including Apple Music. In order to gain more information about the artist Taj, follow him on Instagram.
Listen to his single:
https://music.apple.com/us/album/no-love-single/1522223108
Watch "No Love" Music Video:
Social media links: