Tommy Patterson is Reforming American Companies and Entrepreneurs!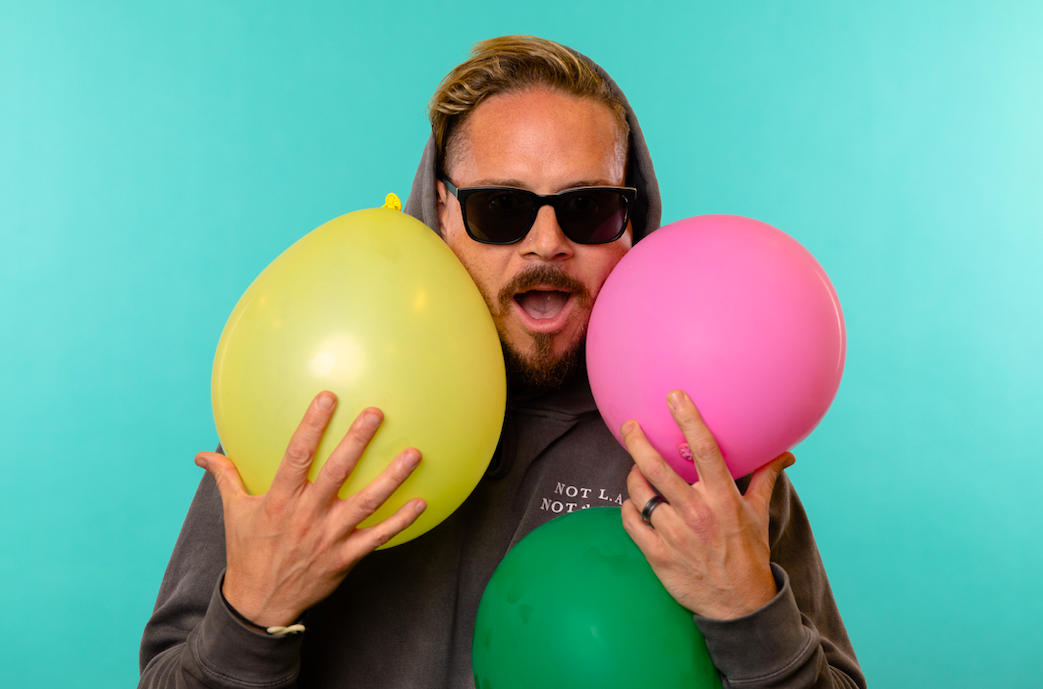 From zero to over forty million plus in sales…. That is the story of Tommy Patterson, the founder of WKND Digital and the man who has proven to countless Americans that "failing forward" can come with big rewards.
Tommy is a prime example of the American Dream, having started with nothing, being a high school dropout and failing in multiple companies he invested into / started.
But through it all, he has come out on top, and continues to use his gut feeling to help other American companies and entrepreneurs to succeed.
We spoke to Tommy about his success this year and what's to come heading into the new year as he changes lives and the way people promote and do business.
1. What are you most proud of with your company this year?
I am extremely proud of the growth we have achieved at WKND this year as a team. A group of individuals coming together, showcasing their skillset, being vulnerable and open to create a vision, a mission and strategy that can be executed for our clients. When clients come to us to run their paid advertising, email-marketing, and to create high-value, high impact creative content that drives results  – it is a privilege and an honor.  We take immense pride in our work and are grateful that we've gained the trust of our clients to innovate and drive results for their businesses.
2. How have you had to innovate and get more creative during the pandemic?
It has been a rollercoaster of a year in the digital marketing landscape. From privacy changes in iOS, Facebook, Apple and many more – it has been a struggle for many companies within paid media. We focus on sitewide metrics and diving into all avenues to ensure successful and profitable growth in a company. We began acquiring agencies specializing in off-platform metrics such as conversion rate optimization to dive into areas where we can further leverage our ability to grow for our clients. Driving the north star result of profitability – we've learned thinking differently is what sets us apart from other creative marketing agencies. If you want something you've never had you must be willing to do something you've never done before.
3. What is the process for someone to work with you?
We begin with a conversation –  like most relationships. We want to grasp an idea on how our goals and visions align and if we would be a beneficial fit. Going back and forth on what we both would like to see WKND execute and how it would position our visions is what we find works best for both parties.
4. What trends within your industry do you see happening as we go forward into the new year?
The TikTok revolution is growing to be the ad platform of the future. Whether you are pushing products, services, or just adding value.  it is becoming one of the most viral ways of spreading information. The metaverse is another important component for future platforms – applications like Slack where communication is streamlined to share files, instant messages, videos, and more provide major opportunities for optimum growth as well. Now is definitely the time to own your platform/brand. For example, with someone like Joe Rogan, what makes him special is his unique and interesting stance across multiple avenues. Joe Rogan has various channels and connections in comedy, the UFC,  and podcasts – he is able to streamline his audience from all cultures to follow his brand which increases his leverage to monetize his platform. Taking your vision and sharing it in new, innovative ways is how you will ultimately become successful in your business.
5. Coming from 'nothing' and now creating a life of wealth and success, how does it honestly
feel? What advice can you give others?
The first thing I would say is this is 100% doable. The only difference between a successful and unsuccessful person is a successful person is willing to fail forward. The fear of failure is what stands in the way of success. Growing up poor, on welfare, and not graduating highschool, ultimately led me to getting my GED at 30 years old, beginning my business career and running multiple multi-million dollar businesses. I'm no different from anyone else – it is all mindset. Are you willing to deal with pain and short term sacrifice for long-term gain?
6. What's next for you?
First and foremost, it is building the number one growth agency in the world, WKND Digital. Buying and investing in ecommerce brands to scale is another venture I would like to successfully continue. Personally, I am constantly focusing on building a community and sharing my knowledge for free to help people get results they have been aiming for.
7. In your opinion, how have you helped to reform America/Americans thus far?
I believe that I am helping Americans and anyone else all over the world by executing my vision, leading by example, being a leader and taking massive action. Helping people understand no matter what your circumstances and background are, if you want something bad enough you can do it. Hopefully I'm inspiring individuals through my actions, the growth and success of my businesses, and opportunities that are being created through hard work, focus, effort and energy. Belief in oneself is the key to success for any individual no matter where they come from.