JerseyStyle: A New Style That Is Reforming Americans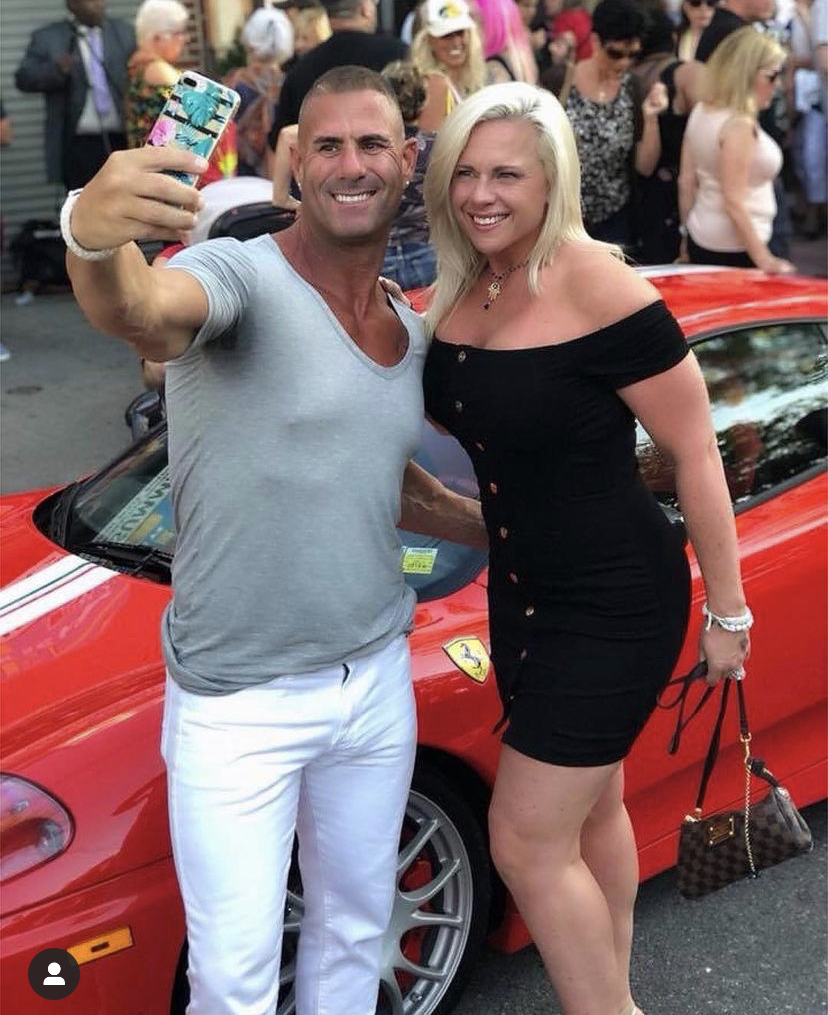 The year of JerseyStyle just hit Americans, and 2022 is looking to bring this new 'style' to a whole new level.
JerseyStyle: Created by married duo Michael and Basia Newman and the way they live their life…. Free and open to all aspects / helping others realize their full potential.
We spoke to the dynamic duo more about their brand and how their lifestyle tips and coaching has helped to reform the perspectives and lives of countless Americans this year!
1. What are you most proud of with JerseyStyle this year?
What we are most proud of with our brand, JerseyStyle this year is being able to bring the love and positivity that it represents to a national audience and in some occasions, even globally. We are also blessed to be able to try and help make the world a more loving and positive place.
2. How have you had to innovate and get more creative as social media influencers during the pandemic?
Prior to the pandemic, we were hosting lifestyle events as well as 1-1 in personal coaching. During the pandemic, we had to get more creative as social media influencers by hosting fun and sexy virtual workshops. This transition also helped us reach a larger audience nationally and globally as we stated earlier.
3. What types of topics do you like highlighting the most?
The topics that we enjoy highlighting the most are tantra and relationship coaching along with fitness and nutrition. Also, sharing Michael's passion for cooking while helping people repair their relationship or maybe even spicing things up a little bit using food in a unique way. Since Michael's Top 5 finish on FOX's hit culinary competition, Gordon Ramsay's MasterChef Legends, this has provided us with the platform to conquer these topics.
4. What trends within the social media industry do you see happening as we go forward into the new year?
What we see happening in the new year and is already beginning to happen is a rise in online coaching, counseling, workshops, etc. It just so happens that these are the things and jobs that we've been training for over the last 5 years. The pandemic, as bad as it has been for most people around the world has given us the opportunity to help people on a larger scale utilizing the skills that we have obtained.
5. What advice would you give others wanting to become 'influencers' online?
The best advice we can give in excelling as an influencer is to stay consistent. No matter how competitive or frustrated you may get, you must stay consistent and most importantly stay true to yourself and authentic to your audience. If you don't, your audience will eventually see who you really are and not believe what you say or do. 
6. What's next for you both?
What's next for JerseyStyle include private cooking events either online or through a private dining experience. We are also working on writing a lifestyle book, which will encompass all the genres that our brand offers. This is going to be a unique, one of a kind read that you will not want to put down. We also have an opportunity to be featured in a cooking show that already has a pilot developed with the talks of our own lifestyle based show in the works.
7. In your opinion, how have you and your JerseyStyle brand helped to reform America/Americans thus far?
We are extremely proud and grateful that our lifestyle brand, JerseyStyle has helped reform what people's perception of the health and wellness industries should be. What we mean is that food, fitness, and tantric breathing practices all come together to create a higher level of consciousness. Our lessons and teachings have opened the door to a whole new world of what people think typical health and wellness should be. Thinking outside of the box, communicating with your partner, and being mentally open all contribute to our style of self-love, which leads to the ultimate goal, pure happiness!