Club EarlyBird Is Reforming How Americans Wake Up And Get Stuff Done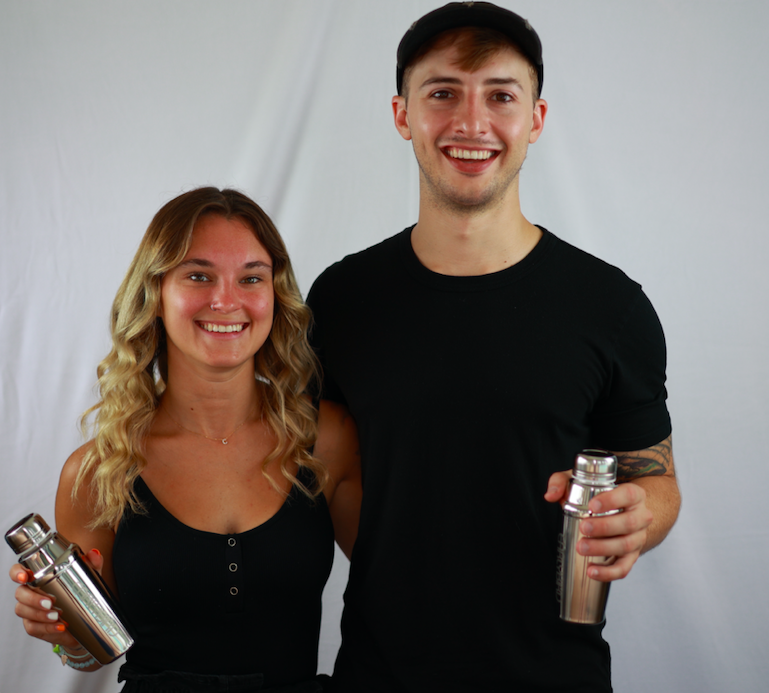 Whether you are a morning person or not, that doesn't matter to Club EarlyBird, because the second you use their product, you will become an early riser, and be energized and happy to take on the day ahead!
The American company has transformed the lives of countless Americans this past year with their morning supplement and bedtime beverages that literally do what they say they will do.
We spoke to Chuckie & Shelby Gregory who are not only married, but the incredible co-founders of this company about how they came up with it all, and what's to come for the new year ahead.
1. How did you come up with the concept of Club EarlyBird?
Years ago, I [Chuckie] operated a business that required my team and I to wake up early. It was always a struggle for all of us. On top of that, as a go-getter, I always wanted that ability. The ability to easily wake up early and get shit done. To feel accomplished by 10am. So, at some point it hit me. Let's solve this problem. Why not us?
So, I began researching. And started testing all the different habits that I could find. All the tips and tricks. Put the alarm clock across the room, etc. Nothing really helped. Then… one day I discovered the concept of a "Morning Cocktail". We learned that one of the reasons waking up early was so hard was because of dehydration. And a morning cocktail helped solve that. This morning cocktail was water with lemon and sea salt.
Then… one morning I had a thought. What if this morning cocktail had everything we needed to easily wake up early AND it tasted great? That's when we began experimenting. Researching all kinds of different ingredients and researching what we need in the morning. For about 18 months we tried a new concoction every morning until we found the perfect blend.
We discovered that there's 3 things you need to easily wake up early and get shit. Done (we call them the 3 secrets to waking up early). 1. Clean Energy – achieved through natural caffeine paired with aminos and antioxidants for a smooth boost without a crash. 2. Supercharged hydration to quickly rehydrate (you lose over a pound of water overnight). 3. Increased Motivation – achieved through a blend of mood boosting nootropics.
That's when the EarlyBird Morning Cocktail was born!
2. As a husband-wife duo, who usually wakes up for work first?
Definitely Chuckie. He's turned himself into an early bird and enjoys starting his day early. He doesn't consider work "work", he calls it his hobby and truly enjoys doing it. Not to say I don't enjoy it, but I definitely need our Morning Cocktail to get me out of bed!   
3. How does the relationship dynamic work for the continued success of Club EarlyBird?
We love to work together. It's nice to have someone there that already understands everything going on in the business and can communicate with you about it without being lost or asking a bunch of questions.
It's awesome to be able to bounce new ideas off each other, work together to solve problems, and keep each other sane through the wild times.
Owning a business isn't all fun and games. So, having someone there to have your back through it all is key to keep the business successful.
4. During the COVID-19 pandemic, what have you been doing to keep your employees happy and business running as usual?
For most of the pandemic we actually didn't have any employees, it was just us. It helped us though. It gave us time to refocus our energy and figure out what was best for our company.
We began to focus 100% on how we can create the most value for our customers. If we give our customers a kick-ass experience, then everything else will be easy to solve. What other ways can we help the EarlyBird community? How can we give them 10 times more value than they pay for?
5. How do you feel your products have been reforming Americans who purchase?
We're giving the world a "cheat code to waking up early". A tool at your disposal if you choose to use it. Morning productivity used to be reserved for "morning people". But now, everyone that desires to be an EarlyBird to wake up early and get shit done now has that ability if they choose.
6. What advice would you give other entrepreneurs who want to start and run businesses during the pandemic?
There are tons of distractions in this world. The pandemic is simply another one. Don't focus on things you can't control. If you have a kick-ass product that you believe in, go for it. Relentlessly.
7. Which of your products is your personal favorite?
The EarlyBird Morning Cocktail is our favorite, but the combination of high REM sleep from Night Cap and our Morning Cocktail is the real 1-2 punch for making sure you'll be ready for a kick-ass morning.
8. If you could change just one thing in this world, what would it be?
For humans to spread more kindness. Too often we see all this negativity and people being mean to each other for no reason. Some have seemed to find too much comfort behind their screens. I just want the world to start spreading more kindness and being positive. You never know what someone is going through and vice versa. I think we could all be happier if we set our differences aside and were kind to one another.