The youngest leading capital management entrepreneur, Reza Abbaszadeh's self-motivation, has helped him attain huge success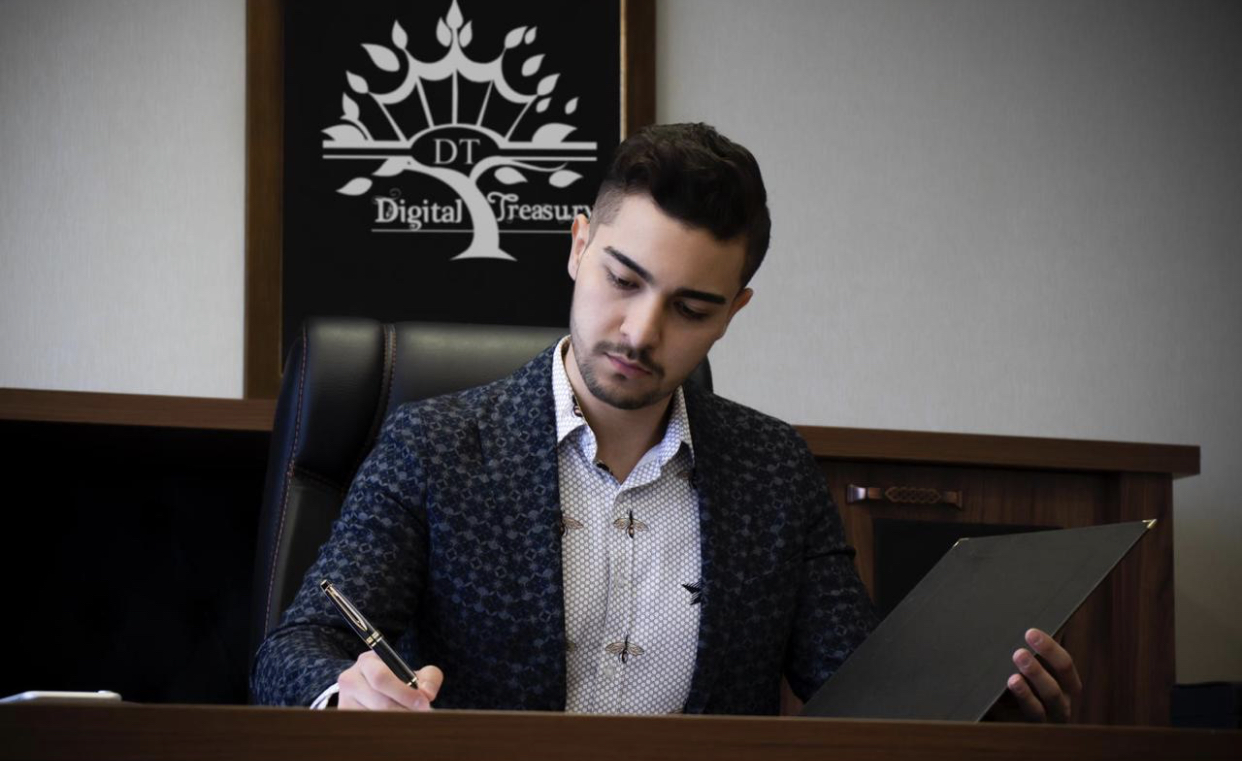 Abbaszadeh Capital has scored a great success in a short span earning millions in revenue.
Self-motivation is the biggest ability of a human being. A self-motivated man finds ways and means to achieve what he has dreamed of. Nothing bothers or stops them from attaining success in their field of work with being self-motivated. Self-motivation can be viewed as a great entrepreneurial trait as it can be noticed in the successful young entrepreneur by the name of Reza Abbaszadeh.
Abbaszadeh is the founder and CEO of Abbaszadeh Capital, Abbaszadeh University (Abbaszadeh Conglomerate). Born in 1998, Tabriz-Iran, the Iranian-German entrepreneur, Abbaszadeh, was highly self-motivated from his childhood days. He cultivated a strong regime, of putting his mind to work, so he can yield an income at a very early age. His desire was encapsulated by his ability to self-motivate himself, even during the toughest of times. During his school days, Reza opened a start-up, which provided authenticated IELTS (International English Language Test System) degree from neighboring countries, with his friend. He saw an opportunity in this as Iranian degrees were deemed non-eligible in the overseas. The two young boys made a staggering $200000 in just over five months. Reza in 2016, moved to Hungary, to avoid compulsory Iranian military service. After studying in Austria for some time, Reza moved to Berlin where he began selling used luxury brand clothes.
In this struggling phase, Reza developed a strong list of clients, with his endearing communication skills. Reza also learned to gamble and turned into a professional poker player to create his funding.
Reza's self-motivation ability served his cause well, Reza Abbaszadeh launched his investment banking platform named Abbaszadeh Capital, also called DigitalTreasuryInc. The firm has strategically planned to target the clients and in no time, gathered a long list of them. The firm has branches in the United Kingdom, Germany and UAE. Abbaszadeh Capital has assets of more than $100 million.
Buoyed by the success of it, and having an awareness of the changing times of the market, Reza also ventured into the fields of education. With more than 40,000 active students, Abbaszadeh University facilitates online training in business and is a potent portal which is gaining steam all over the world. helping clients to take their businesses to the next level.
Reza made over $10 million by the end of 2019, and was awarded as the "Youngest Iranian Businessman". Reza's hunger and desire to keep achieving new heights at such a young age is a testament to him being highly self-motivated.
Website : https://rezaabbaszadeh.com