Start Here! The Top 11 Finance Books Of All Time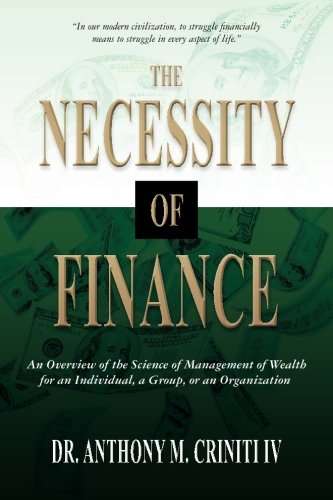 Finance–love it or hate it, is a critical part of all of our lives. Often confused with economics, Finance is its own distinct field and in many cases, provides important tools and perspective for navigating many life decisions.
Whether you want to be a self-taught expert, or you just want to broaden your understanding of the field and your own personal finance management, these books will help you do it. In no particular order, here are my top 11 finance books.
A Random Walk Down Wall Street by Burton G. Malkiel
A great rundown of how to approach investment opportunities–from stocks, bonds, and money markets to real estate investment trusts and insurance, gold and collectibles.
Lords of Finance: The Bankers Who Broke the World by Liaquat Ahamed
Tells the somewhat unknown history of the Great Depression, when, according to Ahamed, a small group of central bankers orchestrated the economic meltdown.
Rich Dad, Poor Dad  by Robert T. Kiyosaki, Sharon Lechter
Many people consider this the best personal finance book around, as it marries a personal story with important lessons in managing and growing your personal finances.
The Necessity of Finance: An Overview of the Science of Management of Wealth for an Individual, a Group, or an Organization by Dr. Anthony M. Criniti IV
Best known as Dr. Finance, Anthony Criniti's comprehensive overview of finance not only helps demystify the field, but helps readers get familiar with the creation of wealth.
The Alchemy of Finance by George Soros
A truly classic investment book, this book tells the story and the strategies that made Soros one of the most successful and well-known money managers around.
The Ascent of Money: A Financial History of the World by Niall Ferguson
One of the most comprehensive and interesting-to-read financial histories out there. The story covers the entire history of finance up to present day.
The Essays of Warren Buffett: Lessons for Corporate America by Warren Buffett
This book covers Warren Buffett's thoughts on everything from investing to management. Also a fun read with his famous shareholder letters and other historical tidbits.
The Intelligent Investor by Benjamin Graham
Author Graham was famous for creating an investment philosophy called "value investing" which emphasizes long-term strategies, all of which is detailed in this classic from 1949.
The Millionaire Next Door: The Surprising Secrets of America's Wealthy by Thomas J. Stanley, William D. Danko
This book illustrates the seven common traits that appear to correlate to the accumulation of wealth
The Total Money Makeover: A Proven Plan for Financial Fitness by Dave Ramsey
Calling on years of data and case studies, this book is known as the  simplest, most straightforward outline for revising and refining personal finance.
Think and Grow Rich by Napoleon Hill
A classic in terms of finance and wealth management, this book looks closely at some of the best known business success stories in order to glean wisdom for the common man.
Finance is such a complex subject.  Fortunately, those of us interested in learning more can start with these books.