The Rise of Kel King: How A Star Was Born During The Pandemic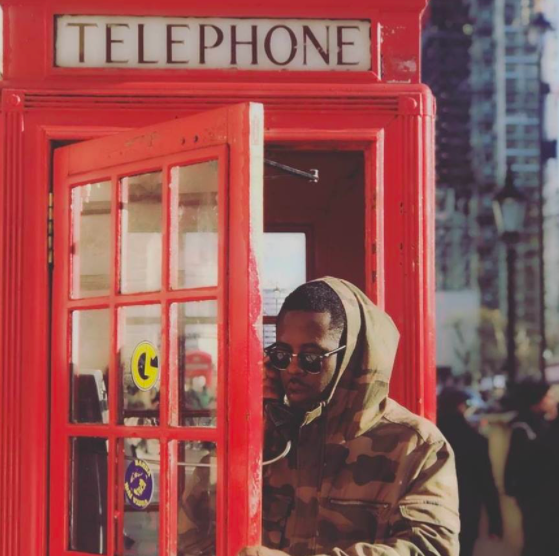 The COVID-19 pandemic continues to uproot the global film industry, halting production and closing cinemas, but this has not stopped many artists from pursuing their dreams of becoming superstars. 
Prior to 2020, the global film industry thrived, growing consistently for years accumulating more than $42 billion in 2019 alone. However, the outbreak of the COVID-19 pandemic severely impacted the film industry early in 2020 as movie productions were put on hold, audition procedures were altered to accommodate social distancing regulations and countless cinemas were closed to curb the spread of the virus. 
Originally, this did not bode well for artists in search of their big break, but despite the many challenges the global film industry is currently experiencing during the pandemic, many artists, including Kel King, remain undeterred in the pursuit of their career goals.
What a year 2020 has been for Kel King
Award-winning actor Kel King has had an exceptionally busy 2020 despite the pandemic, featuring in twelve films in 2020 alone, including the award-winning short film Black Matters directed by Kyndra Kennedy. Black Matters was entered into the MusicBed challenge with more than 63,000 votes, 1080 submissions, 87 countries and six continents, making it one of the more prolific performances of his young career.
He admitted that launching his acting career during the pandemic wasn't easy, "I knew going into 2020 that it would be a challenging year for me, but I also knew that in order to reach my goals I had to press forward and try my best at every audition". 
He can also be seen in Uncovered, Civil vs Criminal, One Day in Miami, The Christmas Dance, Failed Promises and Playing Dirty, all of which were filmed and released during the height of the pandemic. He also secured roles in the family comedy Yes Day and the short film Day of Darkness expected for release this year.
Reflecting on the turbulent year he has had Kel King said, "Despite the many auditions I was not considered for and the fact that auditions were far and few to come by during the pandemic, I persevered and remained focused on my goal of becoming a successful actor. I was fortunate that I was selected for the roles that made my career what it is today".
Kel King can be joined by the likes of Anya Taylor-Joy and Paul Mescal 
Kel King is not the only artist known to have reached stardom during the pandemic. He can be joined by actress Anya Taylor-Joy and Irish actor Paul Mescal, both of whom also made their debut into the film industry during the pandemic. 
Anya Taylor-Joy experienced her first big break as an actress during the pandemic after being casted in a host of projects throughout 2020, including The New Mutants, Last Night in Soho, and Emma in which she played the title character. She can also be seen in Glass, Thoroughbreds and Peaky Blinders. 
Paul Mescal also got his big break in 2020 with a starring role in Hulu's new series, Normal People. His debut performance in Normal People earned him an Emmy nomination and a widespread fan base all over the world. Wasting no time, Paul Mescal also kick-started his film career starring in Maggie Gyllenhaal's directorial debut, The Lost Daughter, with Olivia Colman and Jessie Buckley, set to air this year. 
What can we take away from their success?
Despite the fact that the COVID-19 pandemic resulted in looming uncertainty within the global film industry, these artists took it upon themselves to take deliberate and decisive action to adapt to the transforming nature of audition procedures and film production, and like Kel King, they are now reaping the rewards of their hard work and enjoying the feeling of stardom. King is not averse to addressing real issues we face in the world, such as rising inequality and the environment. 
Kel King, Anya Taylor-Joy, Paul Mescal as well as the countless other artist who made their big break during the pandemic are perfect examples of how hard work, perseverance and dedication to one's goals, even in extremely difficult times, can result in foreseen and unforeseen rewards not matter who we are or where in the world we live. They are living proof of this.