The Pandemic Won't Hold Down American Actor JF Davis!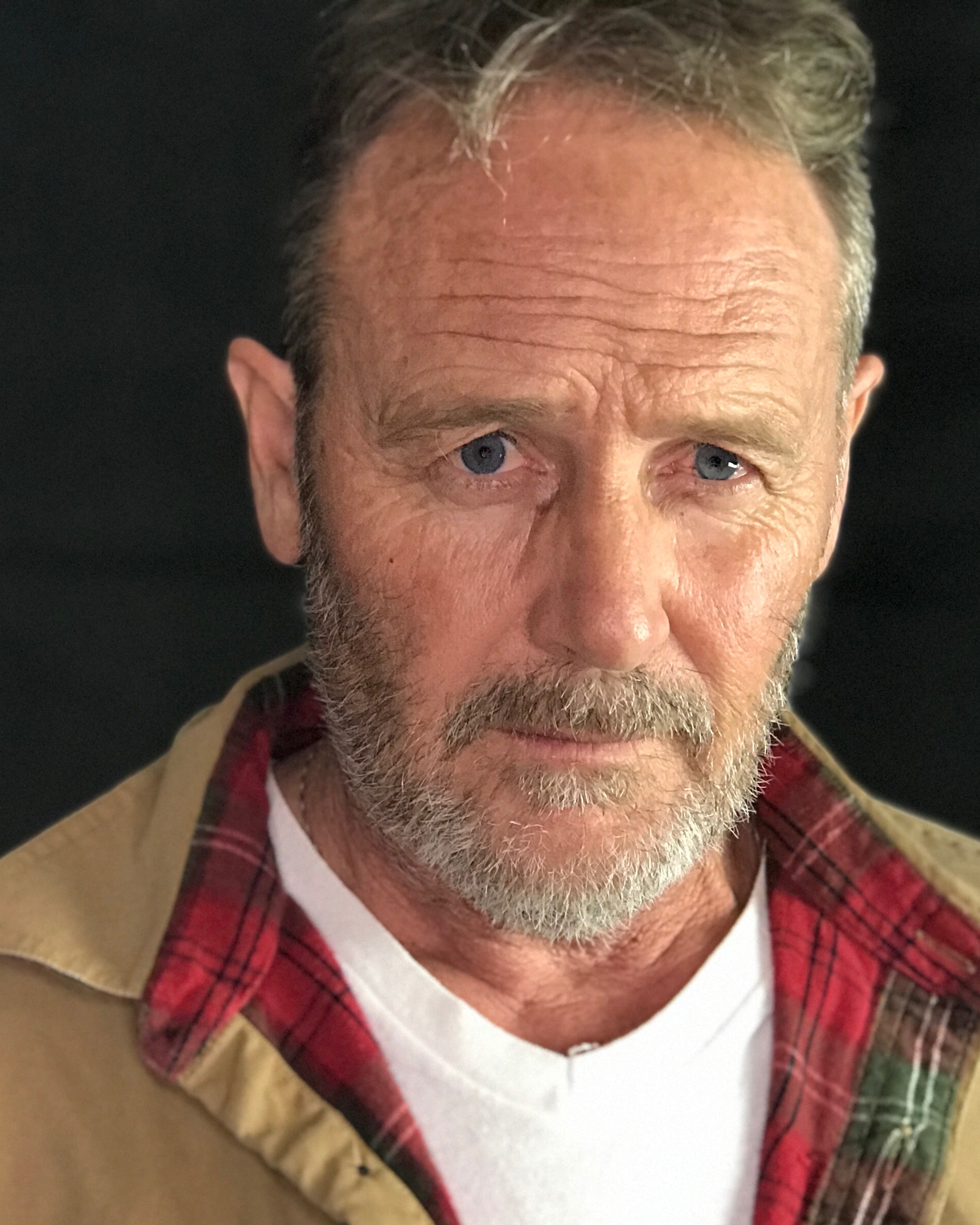 Actor JF Davis is best known for his breakout performances on shows such as The West Wing, 13 Reasons Why, Station 19 and The Pretender. But with the pandemic putting a stop to production across Hollywood, Davis wasn't going to let that stop him from working in some capacity.
While he has a big upcoming feature film called Outrage ready to launch soon, Davis has been keeping busy working fun little jobs here and there as a handyman to some of his fellow celebrity friends like Courtney Cox and David Spade.
And because he has a little extra time, he granted us a fun interview to discuss his life as an actor, working these handyman jobs and how he'd reform the entertainment industry post COVID-19.
1. Why did you decide to go into the entertainment industry and become an actor?
It was always something in the back of my mind but not something that I thought was realistic. I tried stock car racing, I worked a slew of jobs and something was missing, I was not content even though I had a good life. Then one day I saw this actress that I knew on TV and I realized that was what I needed to do, I made up my mind right then, I was going to make acting my life!
2. Before making it big, you were a popular handyman to the stars. You have even continued to work with some stars we heard during COVID-19. What types of handy jobs did you help them out with?
I did everything from changing light bulbs, all types of electrical and plumbing repairs, tile work, small remodels, building furniture and toys for their children, hanging pictures and artwork, building shelving, etc… I did so many different jobs for so many different people. I even hung some metal airplane replicas in Ed McMahon's office years ago.
3. Why do you believe it's important that people in most industries "pay their dues" before getting that big next step / promotion?
I think in any business it's important to pay your dues, because you need to experience the struggles to appreciate the results of all your hard work. In the entertainment business, there are times when people hit it big before struggling, maybe land on a TV series or soap opera, but all too often that show ends or they leave the show and you never see them again. The reason is because they just expect it to happen, they don't know how to hustle and find work as an actor. If you spend years auditioning, working at your craft, struggling, then when things finally start to happen and you start seeing some success, you really appreciate it and you work just as hard or harder to continue that success. A slow and steady rise and hope for longevity over stardom.
4. How has the entertainment industry been for you during the COVID-19 outbreak?
There really hasn't been much of anything for me during the last 8 months. The industry pretty much shut down and is just now starting to slowly get back going again. I tried to use that time to work on some projects of my own and to collaborate with others. I have been making a lot of phone calls, working with some writers on some scripts, working to try to get some producers on board for a couple of film projects, etc… I hope that next year I will be able to get some of my own projects produced.
5. What lessons or advice would you give to young actors wanting to move to Hollywood and make it big?
The first thing that I always tell someone who wants to enter this business is to find a job that will pay your bills that is flexible. Very few people start making money early on in their acting careers. You need to know that you can live and eat while you work to learn your craft and climb the ladder of success. Be persistent with your efforts, be patient and do not put a timeline on your success. You're either in it for the long haul or maybe it's not the right choice for you!
6. Where do you see the future of the entertainment business heading in a post COVID-19 world? How would you reform it if you could?
I hope that it goes back to where it was to some extent. We need movies in theaters, that is a process that helps in the survival of people in the business. Maybe we will see drive-in theaters come back. The thing that worries me the most is that everything is now streaming and heading more in that direction. It is great for the consumer but for the people who make movies and television shows, we can't afford to continue in that direction without some major changes in the monetary system. We live off of residuals, from TV, Film and Commercials. The streaming does not pay residuals, or at least not very much if they do. We either need to find a better system or get a better upfront pay guarantee or many of us will not be able to survive. The stars make all the money but the supporting talent and the crews are suffering.
7. What would your ultimate role be to get?
I would love to star in a Western or Modern Western television series. Something along the lines of "Hell On Wheels", "Yellowstone" or "Longmire", maybe bring back something like Gunsmoke. Really I just want to work, steady work as an actor would be a dream come true.
8. What do you hope people remember you and your roles for in the future when watching them back?
I hope to be remembered as an actor who took chances, who loved his work and could really morph into any character.
9. What new projects are you excited to share with people?
I have an action film called "Outrage" that I star in, it will be coming to Amazon real soon, I haven't got the dates yet. I also will be directing a film early next year, a fun little horror film called "The Demons Within" and I am working on a web series called "Book'd" where I will portray a widowed ex-cop raising his three daughters.
10. Tell us something about JF Davis that nobody else knows… until now?!
Thats a tough one because I don't really hide anything. I guess the fact that my first dream was to drive race cars and hoped to make that a profession. I did drive for a few years in my early 20's but soon realized that I needed a lot of money to compete and move up, so that was not in the cards! I have played a race car driver in an "Aleve" commercial and on an episode of "Arliss" so it kind of worked out!
You can find me on social media across the board as @jfdavisactor.