Rylee Meek and The King's Council Are Changing Lives In America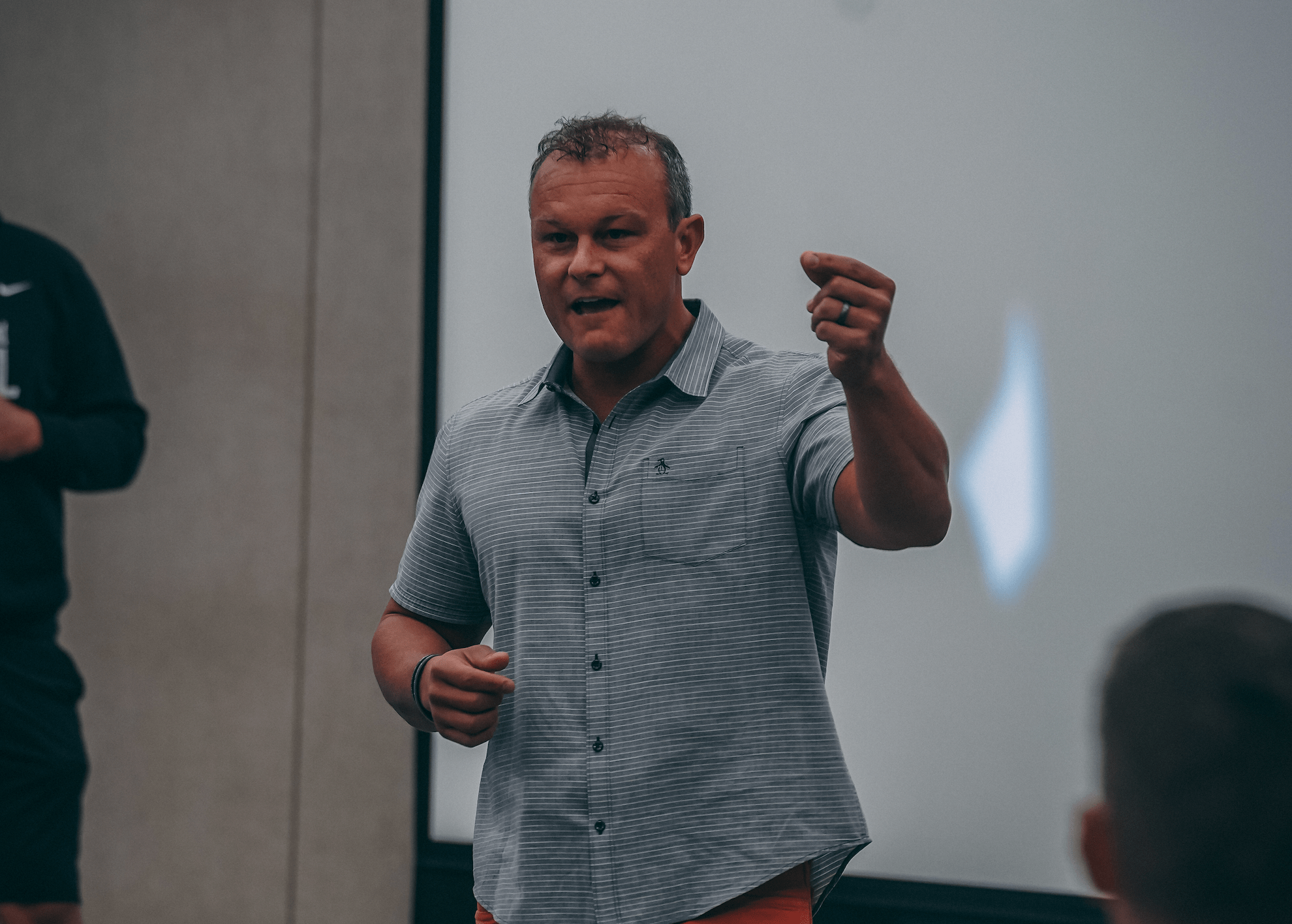 It's pretty simple and easy to say: Rylee Meek is a Man On A Mission – and he is definitely accomplishing that mission beyond his original goals.
The iconic entrepreneur who has helped countless companies scale into the millions with his guidance and strategies has made it his life mission to use the power of his faith to help others deploy their God given visions into the marketplace.
Through his speaking sessions, podcast, books and courses, Rylee and his King's Council business/community have reformed Americans for the better.
1. How did this idea and concept for a community like the King's Council come to be?
In the fall of 2019, I had an overwhelming feeling of unfulfillment in life. From the outside looking in, most people would think Ash and I had it all. We had just moved into a beautiful lake home, we pretty much did what we wanted, when we wanted, but for anyone that's had that feeling of unfulfillment, they know what I mean.  This is when I realized a person could be "incredibly successful" at a lot of things, yet still feel like a failure if you're not operating for the God given intended purpose of why you were created. For example, I have a treadmill in my home gym that is incredibly successful at hanging my clothes….but from the manufacturers perspective, it's a failure. As an entrepreneur, life can be lonely at times. While I believe everybody is an entrepreneur at the core, only those willing to undertake the task and step out of their comfort zones are considered "entrepreneurs". And in doing so, they are embarking on a journey that in 1913, 97% of Americans were doing, but today, only 3% of Americans are leading by example. And as a faith based entrepreneur, that number becomes even smaller. Like most entrepreneurs, I tend to look for opportunities in risk and with the events that took place in March of 2020, I saw an opportunity, or more so, felt a call to stand up for what I felt God was leading me to start. With all the negativity in the media and certain agendas being pushed, it was easy for me to think "who am I, or what can I do" but as quickly as that thought entered my head, I felt an even bolder one of "if not you then who". So, I started to "raise my hand" and see if there were other Kingdom Entrepreneurs that had the same sense. In doing so we have created a community of Kingdom Entrepreneurs throughout the country and now other parts of the world as well. 
2. What big things are you doing in 2022 to finish off the year and planning for 2023?
With a growing reputation for Kingdom Entrepreneurship, we have had more and more inquiries about starting a business. I remember what it was like first starting out, the overwhelm of simply not knowing what I didn't know.  With this new demand, we have created a specific training and entrepreneur launch pad that will assist new entrepreneurs along the beginning stages. We have a handful of live events and online communities in which we walk people through the entire process, allowing someone to go from employed to deployed by launching their business and earning their first $100k. 
3. How has the pandemic shifted or changed the way you do business overall? Or has it not concerned you at all?  
I have multiple companies, some of which were drastically affected in 2020. Again, being an entrepreneur I tend to keep my head on a swivel and look for opportunities in the risk while most people are looking for the risk in the opportunity. This mentality has served me well over the years, which has allowed me to pivot and even start certain businesses based on what the economy was doing. 
4. Why do you believe in helping others, whether through your talks, teachings or books?
The Bible provides pretty specific details on this topic. One of them being sowing & reaping. I choose to continue to lead by example and go first in situations, which allows me to sow into others knowing that the harvest will eventually come. The Kingdom Entrepreneur Series of books is a way for me to assist entrepreneurs in their faith walk, while still confidently crushing business and creating wealth. Growing a business simply to create wealth, I can only pass on one time. Certainly, I can create more than one business……But the knowledge, experience, and learned wisdom can be passed on multiple times.  
5. What advice would you give others wanting to launch or scale their own companies these days?
Action Brings Clarity. While so many people struggle with the failure to launch their business, others are figuring it out. So many people have a fear of making the wrong decision, but at the end of the day, just make the decision and go. If it turns out to be the wrong decision, at least you found out quicker. So pivot and continue to move forward. Again, action brings clarity, yes, but your reaction reveals your character.  
6. In your opinion, how has the King's Council and yourself helped to reform America/Americans thus far?
We are just getting started with what I believe is a movement for Kingdom Entrepreneurs. While America was founded on biblical principles, we have swayed far from them as of late. And unless men and women like those within The King's Council step up and stand up for what is right, we will continue to be manipulated and taken advantage of.  In my opinion, a person doesn't have any right to complain about what they tolerate in their life. As many Christians continue to sit on the sidelines, letting life happen to them, we have chosen to act by creating businesses that matter, businesses that provide incredible value to the marketplace, and unashamedly create wealth for the purpose of confirming God's covenant on this earth.