Rebecca Zung is Teaching Americans How To Take Control Of Their Negotiations With Narcissists!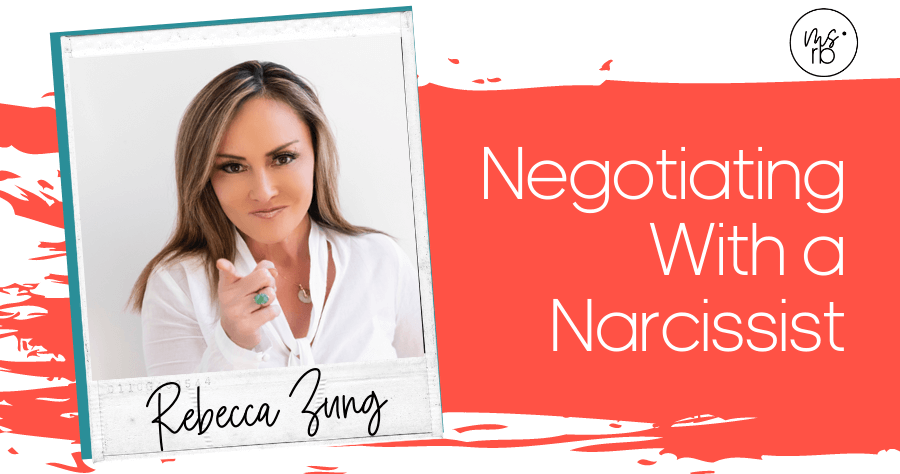 She's been through it all, and that has led Rebecca Zung to becoming one of the top 1% of attorneys in the nation. But Rebecca's journey wasn't always easy. Married at 19 the first time, she had 3 children by the age of 23 and then was a divorced single mom when she decided to go back to law school. She went from being a single mom, college dropout, to becoming one the most powerful lawyers in the country at the helm of a multi-million dollar practice. She is also the author of the bestselling books, Negotiate Like You M.A.T.T.E.R.: The Sure Fire Method to Step Up and Win and Breaking Free: A Step-by-Step Divorce Guide for Achieving Emotional, Physical, and Spiritual Freedom.
Fast forward to today, where she is a partner at Long, Murphy & Zung in California, runs a YouTube channel with over 100K subscribers, has one of the largest on-demand programs called S.LA.Y. Your Negotiation With a Narcissist, and the Divorce Delete-Alt-Control Masterclasses, and is committed to sharing her secrets and empowering others to live their lives at their optimum level of success, professionally and personally, and putting narcissists in their place!
USA Reformer caught up with Rebecca to learn more about her mindset, programs and how she is reforming America with her negotiation against narcissists strategies and secrets.
1. Describe to us exactly what your SLAY program is all about?
My SLAY program gives people the tools that they need to negotiate with narcissists.  It takes them from where to begin all the way to a win in just 4 hours.   SLAY stands for Strategy, Leverage, Anticipate and You.   In order to negotiate with toxic personalities, one needs to have all of these or you will be eaten alive.
2. You are known to be one of the top attorneys to take on narcissists, whether in relationships or business. Why is this topic overall so interesting to you?
I have had to deal with narcissists in my own law practice sometimes as clients, opposing clients, opposing counsel or even judges.  But it wasn't until I realized that I had been targeted by two covert narcissists, that I really felt the pain of the drama, trauma and chaos they can cause.  Now, I am on a personal crusade, a mission to give all people the tools they need to break free and have a fair result.   
3. How do you feel you have reformed your industry and how people handle narcissists?
I had become a master at negotiation and wrote a book on the topic.  Then when I realized I was dealing with two narcissists in my own life, I started studying everything I could on that.   It was at that point that I figured out how to take my knowledge of negotiation and apply it to my knowledge of narcissism and start to see movement in my cases.  I figured out the formula!   I decided to start sharing that information with the world on my YouTube channel.  Now, I have sold my SLAY program to people on every continent on the planet (yes even to a researcher on Antarctica!) and in every state in the United States! 
4. How do you decide these days if you are going to work with a client or not?
I really don't practice law all that much anymore, although I am still a partner in a law firm.   I do some 1:1 coaching but mostly I teach people in group settings on live webinars or they purchase my programs which are already pre-recorded.  I also regularly produce content for YouTube which people can access for free.  This allows me to reach so many more people. 
5. What advice would you give to people who want to get into law?
Be ready to play the long game and work really hard.   Learning how to be a really good lawyer takes years of practice.  Definitely make sure you work as an associate under really good lawyers before trying to go out on your own too.  You will want to learn as much as you can from them. 
6. Where do you see the future of your own personal brand heading?
I am transforming the way people communicate with toxic or difficult people by giving them the tools to shift the narrative, shift the conversation and shift the dynamic of power. 
7. You just hit over 100K on YouTube.. What did you do to celebrate? 
Basically just did a happy dance in my kitchen to Tom Petty's Runnin' Down a Dream blasting on Alexa at full volume – I highly recommend doing that!  Lol.   
8. And on a final personal note: If you could change one thing in the world, what would it be?
Gosh.  So hard to pick just one thing but I would have to say any kind of abuse of children and animals.