Pop Artist Sophia Venn's New Song, 'Banana', Mixes Music Genres with her Unique Style & Voice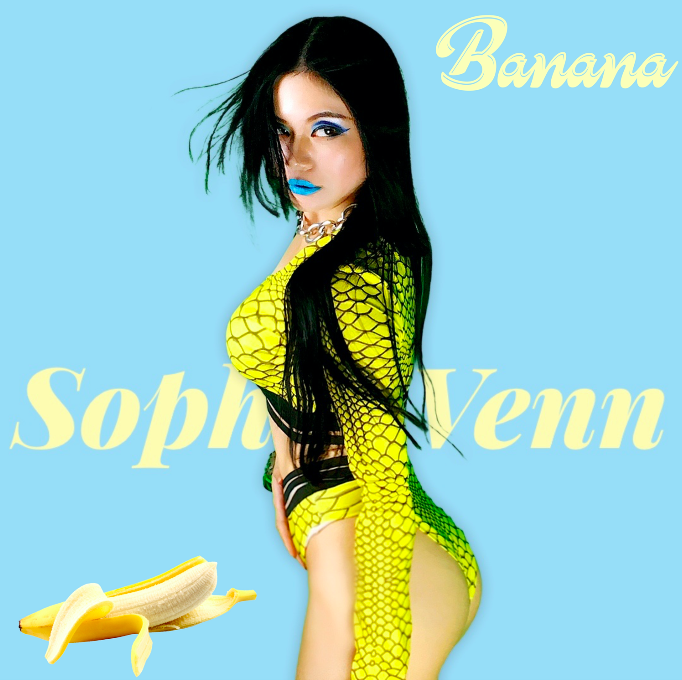 The international music industry is witnessing the entry of many talented musicians who could mesmerize anyone with their quality music. Sophia Venn, a songwriter & singer based in Beijing, China is one such name who is expanding her reach in the global music scene.
Sophia Venn has been working hard to diffuse her music outside of China to introduce herself to the world. Popular as a songwriter and singer, Sophia Venn has recently released her new song, "Banana" which is a complete package of exceptional music, meaningful lyrics, and attractive voice.
Similar to her previous musical album released last year, Sophia Venn has focused on mixed music genres in her new song, "Banana". Sophia Venn is focusing on gaining influence in the international music scene by creating exceptional musical works.
The rising Chinese pop music artist has a great understanding of multiple music genres namely, rock, rap, R&B, hip-hop, etc. Sophia Venn sings in Chinese and English languages to let her audience experience the elixir of music with her melodious voice.
Her next single is 'Diamond' which would release on March 5th but anyone can listen to it on her website. In her growing musical career, Sophia Venn has performed internationally all over Asia due to which she has witnessed a boom in her popularity in the music world.
Sophia Venn has displayed her exceptional musical talent in her new song, Banana. The new single starts with soft music and it is a treat for ears as its lyrics & music give a sense of enjoyment on listening to it.
Website – www.sophia-venn.com
Spotify – https://open.spotify.com/album/7lC6JLG6oLUgYHuycpr9HU?si=aIdQiEVGRESk-nP9aaK2mQ