New Technology Application To Serve Your Needs And Save You Money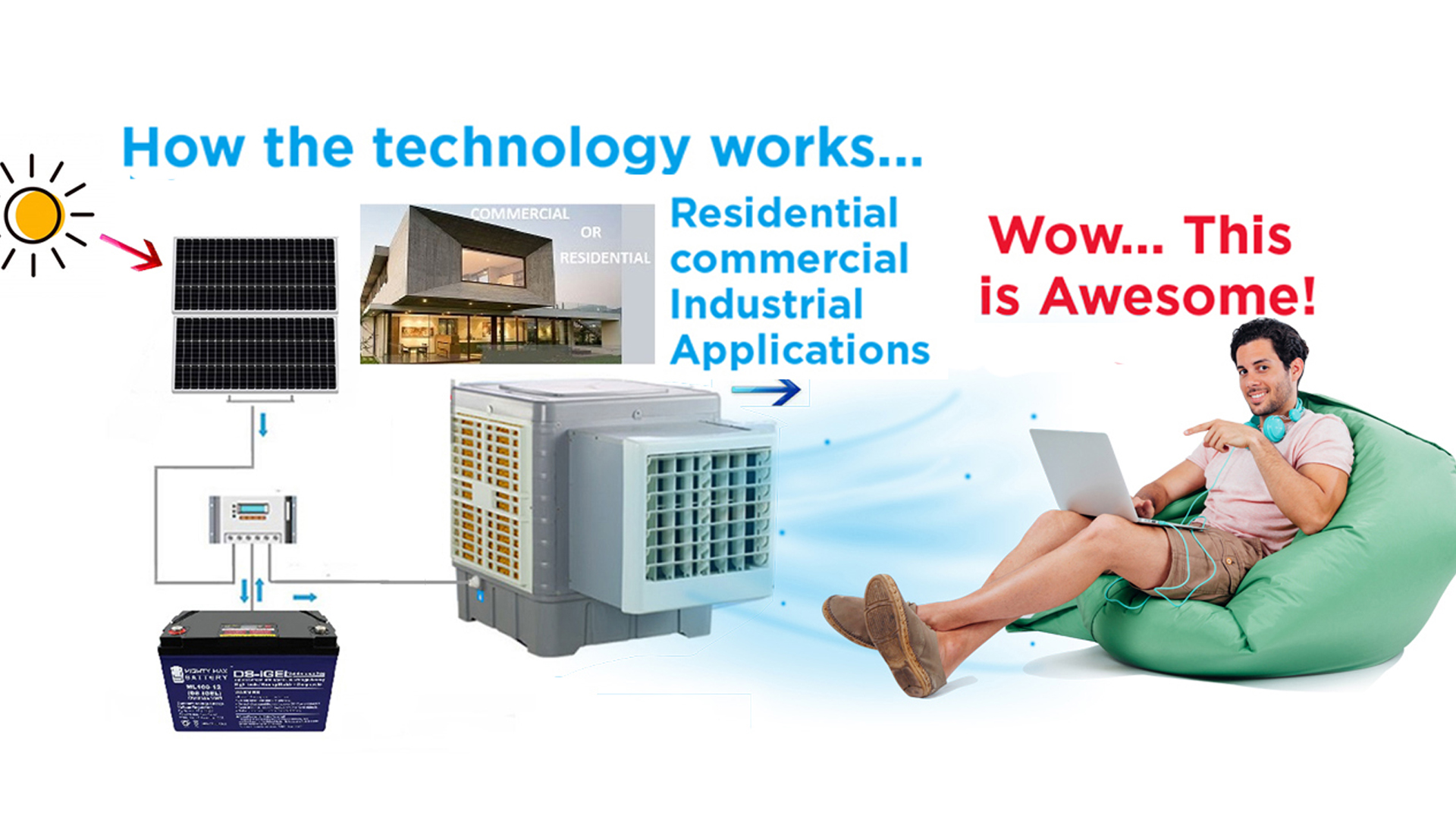 Koolsoltek's is introducing new application of solar technology which could completely eliminate the cost of cooling your home or place of work and reduce your electricity bill by half.
Hello guys! Advancements in solar cooling systems technology makes it possible to install an economic and reasonably priced solar powered cooling system in your home or place of work.
Previously, switching to solar  power meant capital intensive investment of tens of thousands of dollars and a forest of solar panels on your roof!
Now, you can simply eliminate the costliest component in your power bill; the cost of cooling, with a small investment which buys you an effective solar powered cooling system of one cooling unit and a couple of solar panels, which could cool all your common areas, such as the kitchen and the living area or an area equivalent in size to 3 standard sized bedrooms.
Normal cooling systems use a lot of power! And over half the  power bill in the summer goes towards cooling.
EASE OF INSTALLATION
Install the solar panels ( Brackets are available for vertical or horizontal installation.)

Install the cooling unit either through a window or a door or through a ducting system.

   

Plug the cooling unit to the solar panels.

Connect the cooling unit to a water supply. A regular garden hose will do. The unit will automatically self regulate its usage of

 

water supply.

                                                                                                             
For night time usage, connect the window solar cooler from the power storage unit.
(Power storage units are available)
A SMALL INVESTMENT WHICH GENERATES MAJOR SAVINGS IN EXPENDITURE
For more information or details, please contact:
 +1 (702) 969 2735