Meet Ishell Vaughan, Cinematographer & Film Maker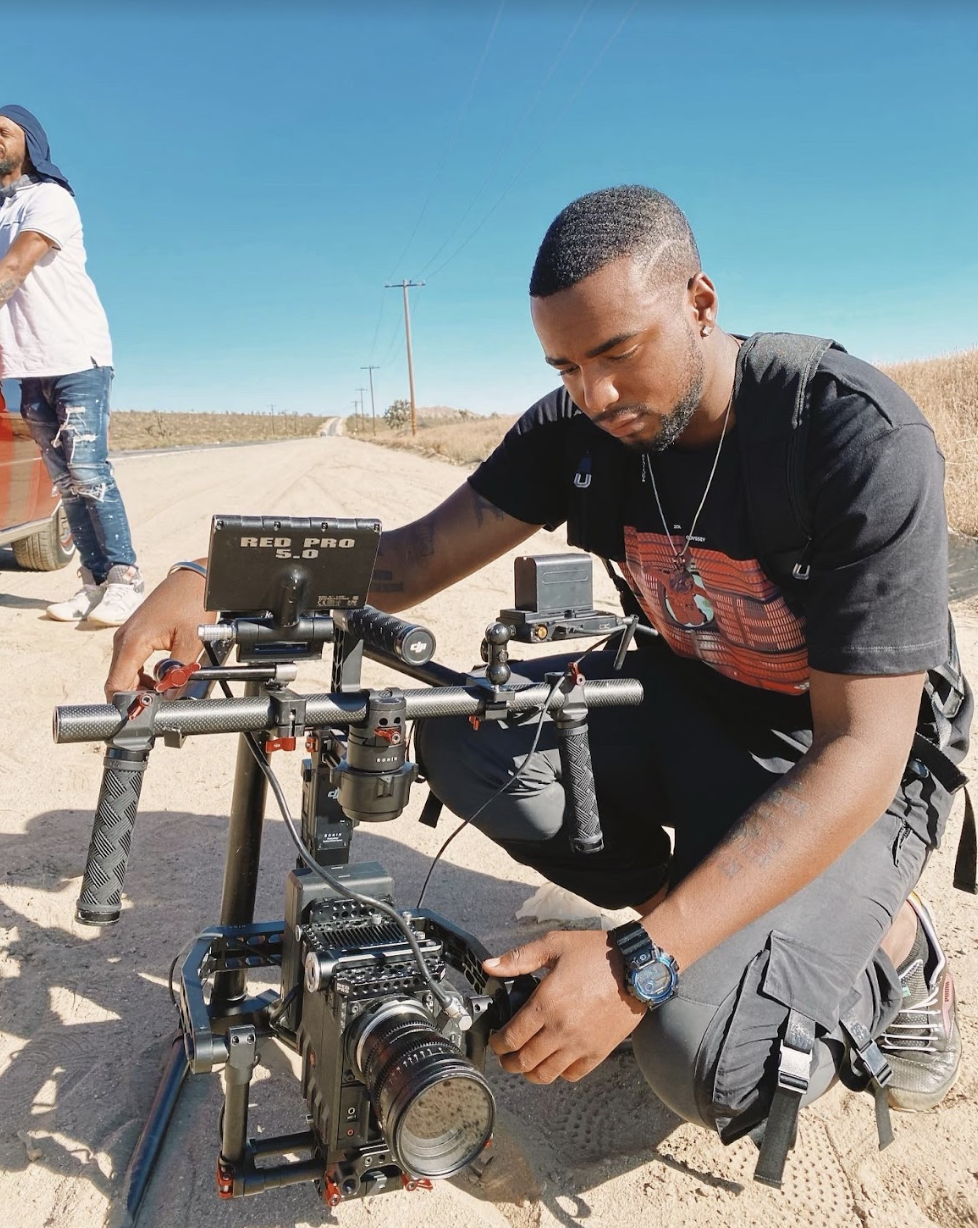 In each phase of a film's production, a group of people collaborates to form a miniature work department that has similar characteristics to corporate companies such as motivation, leadership, and structure, only with film it's temporary. People come together, interact, create, complete their tasks, and then disband. In each phase of production, the director has to stimulate and manage different kinds of creative work under intense budget and time pressures. The director's principal job is managing the creative process. Enter Ishell, a young yet highly experienced director, cinematographer, and one-third of the founding members of Secret Society Motion Pictures. 
What started as three visionaries scrambling to make a way to manage an unforeseen workload, while undoubtedly gaining major popularity in the tristate and surrounding areas. Has now become an ever-expanding successful production company today. Nimi Hendrix, Denity, and Ishell not only shoot the majority of your favorite artists' music videos, but they also run the most intuitive film internship program for aspiring film directors, providing them the knowledge, resources, and opportunity to break into the industry.
"I would say my biggest success is simply being able to wake up every day and do what I Love." – Ishell Vaughn 
Ishell is very conscious of the fact that not many people have the freedom or ability to chase their dream but he also has a deep understanding of the level of hard work dedication and discipline that it took to attain this level of success in his career. It's with this awareness and experience that he paves the way and leaves the doors open for others to follow behind him and receive their own accolades.
What separates Ishell from other creatives is quite simply that he's different. He thinks differently, work's differently. Nothing is forced, everything is natural. When a director finds their own style it's a clear sign they'll go far. For example, if you watch enough movies, you should be able to tell the work of Spike Lee from Spielberg simply based on their directorial style and the trademarks that they leave on each scene. Ishell's attention to detail is immaculate but he's so relaxed, this comes across in his craft. When you look at a TV screen you probably just see a TV or associate it with whatever your favorite film is, or series you're watching at the time. Ishell says that when he looks at a TV he sees a playground a place for him to just have fun.
Ishell Vaughn is a truly interesting and inspiring director and we can all learn a great deal from him. The most valuable lesson he shared that he has learned throughout the years in the industry is that you can't be afraid to fail. "When I first started filming I had no idea what I was doing, but I would have never learned from my mistakes if I didn't make them."
Ishell's most sought-after goal at the moment (besides being incredibly wealthy) is to continue to be in a space of learning. He doesn't ever want to feel like he's the best or the smartest in the room or the industry. He wants to always be in a position to gain knowledge. What inspired you most about this short yet impactful account of Ishell Vaughn's success? Comment below we'd love to know  
Be sure to follow Ishell for his latest work and more:
https://www.instagram.com/ishell.raw/?hl=en