Kerri King: How One Mother Has Reformed An Entire Bible Industry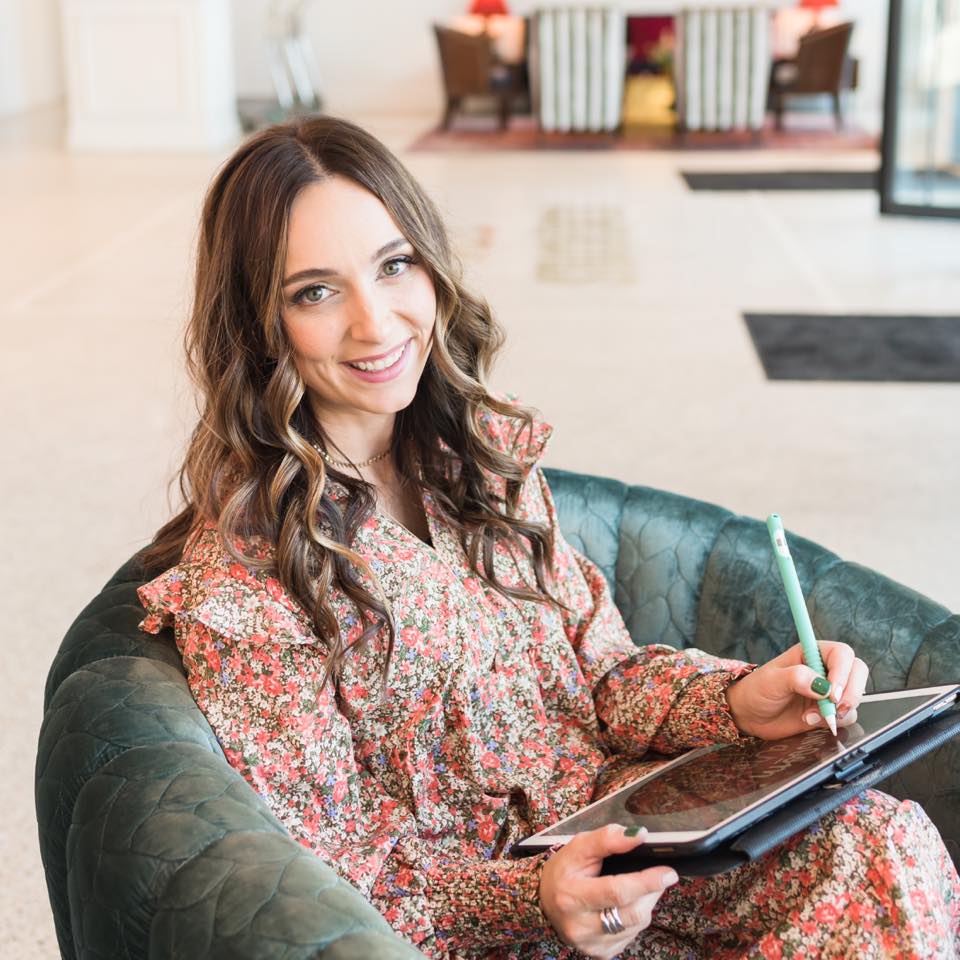 Kerri King didn't always know what she wanted to do with her life, but after the death of her father, she put her heart into Jesus. It was then while reading the Bible that Kerri started to design her own covers. After friends saw the covers and word got out about Kerri's creative designs, her new company Kingfolk Co. was born and the entire Bible cover industry was taken over.
Gone were the days of the generic covers, and in came Kerri's designs. She could still stay home with her kids and run her company, and as the company grew she helped support other stay-at-home mothers and their families by hiring them to be a part of her Kingfolk crew.
While we all don't look for change or to reform others, Kerri proves that life and changes can come at you when you least expect it. We spoke to her more about how it all began and what Kingfolk Co. is up to today, expanding beyond just Bible covers.
1. You create all the unique covers for the Bibles you sell. Where does your inspiration and ideas come from?
I can go months without designing anything and then over the span of a weekend, I can design 10 new Bible covers. My creativity usually comes all at once and I bulk design when the mood strikes. I am inspired by the seasons, my kids, trending color palettes – just about anything! 
2. How has the pandemic shifted or changed the way you run your business? Or has it not concerned you at all?  
I think the pandemic affected everyone differently. For us, we saw a major uptick in Bible sales. My guess is that folks decided to dig into their faith either because they suddenly had more time on their hands or because it was a fearful and uncertain time. 
3. Why do you believe in helping other stay-at-home mothers like yourself?
I love being able to stay home with my 3 kids while also providing an income for my family. And, I also love having the ability to pass that same lifestyle to other mothers that want to do the same. Moms are built for multitasking and that makes them highly favorable employees. So far, I've been well pleased with all the stay-at-home moms that I've been able to employ over the years. They help my business run smoothly so that I can enjoy my kids and they get to do the same. It's a win-win! 
4. With various seasonal "celebrations" coming up and just having passed too, it can be a lonely time for some, especially those who have lost family members in the past like yourself. What advice would you give to someone right now to 'stay strong' mentally? What Bible verse would you direct someone to?
Holidays are hard. The winter time is especially hard. It all can be a little much for anyone dealing with grief or going through a rough season of life. I have found leaning on my faith to be the only source of true comfort. There are SO MANY amazing verses in the Bible but one of my favorites is Joshua 1:9 that says, "Be strong and courageous. Do not be frightened, and do not be dismayed, for the Lord your God is with you wherever you go."
5 How do you want Kingfolk Co. to help reform all Americans one day? How do you feel your company has already started that change?
I hope our products are just a springboard for a lifetime relationship with God and they can have faith that the Lord will provide for them in good times and bad.
We've already received so many positive messages of how our Bibles caught their eye because of the unique design style and made them realize that their Bible doesn't have to look boring. We don't think the Bible is a boring book and the cover shouldn't be either. 
6. Looking ahead, what is in store for your company for the rest of 2023?
In 2023 we are trying to answer the question, I have a Bible, now what?
We are focusing on resources that complement the Bible so that folks can dive deeper into their faith. Of course, we will also be adding to our lineup of fun Bible cover designs too but also focusing a lot of design hours towards new product creation. It's a fun process! I can't wait to see what the Lord has in store for Kingfolk Co in 2023!