Shahid Imran Is Reforming The Assisted Living Industry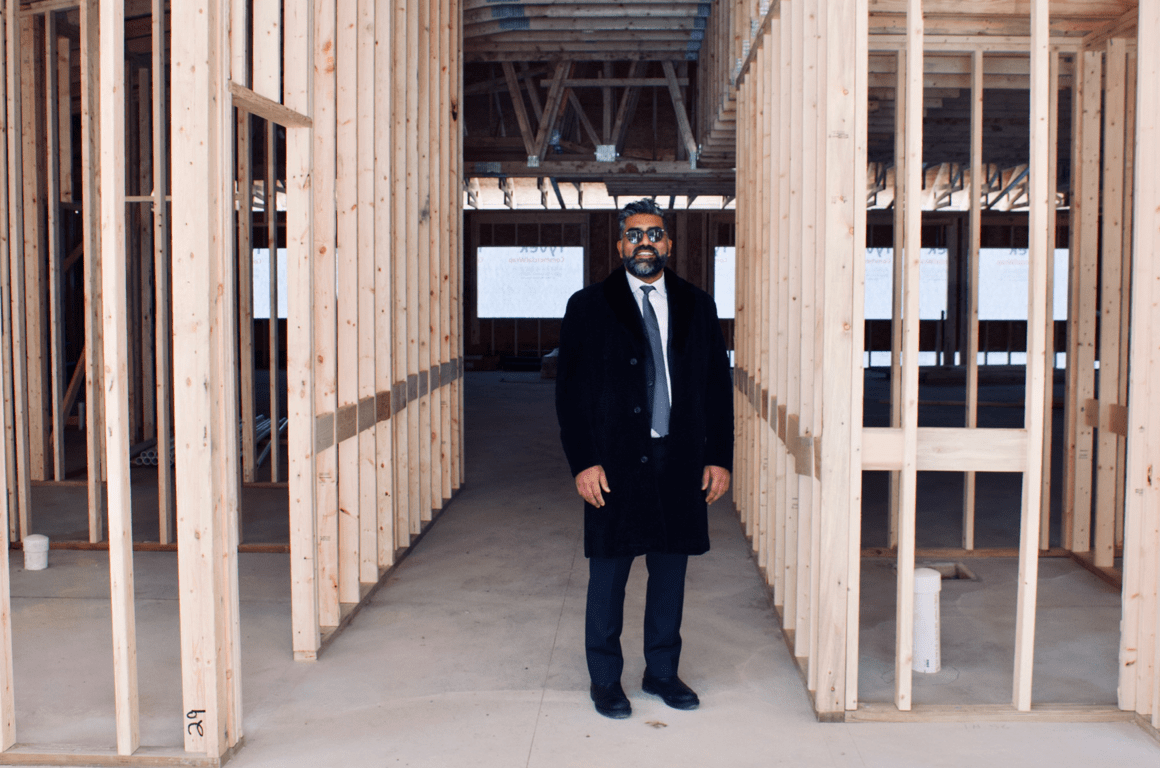 Across the United States, everyday 10,000 people turn 65 years old and our senior population is currently just under 50 million, with estimates showing that it will grow to over 90 million by 2030. So, where are all these people to live in their older age?
Enter into the picture Shahid Imran, the Managing Director/CEO of Build Senior Living, a company created to help "Spoil The Generation That Spoiled Us"!
An entrepreneur with over 13 years of experience in the assisted living and memory care industries, Shahid came to America when he was 16 years old. He learned English and worked his way through college working 4 jobs. Since that time, he has successfully built a multi-million dollar medical device company selling assistive devices to senior communities. While doing this he noticed the lack of quality senior care and in 2011 he co-founded Build Senior Living starting his 1st senior community. He has since completed 39 communities totaling $643 million in project exits and is just getting started. 
We spoke to him more about how he is reforming the industries and changing lives of every senior and family he works with…
1. It is pretty obvious, but how would you say you have helped to reform Americans?
I would say that Build Senior Living is responsible for releasing a product, Hampton Manor Premier Assisted Living, that has made and continues to make a profound impact on Americans and this society. Through our operations we have been able to redefine true senior living. We have been able to enhance the senior living experience, and we have created a product that is needed and wanted by over millions of seniors. Some of the concentrations have been:
revolutionized how senior living communities are built and run. One story, great food, extended amenities, movie theaters, spas, mini golf, activity coordinators, etc.

Changed the stigma about senior living communities by how we treat our seniors with love and respect

 

Built a reputation that seniors want to move in with us and recommend to their friends in other states
2. Looking back at the year that was a month ago, what things in 2022 do you feel you accomplished?
We accomplished several milestones. We broke into new territory that we have been exploring for quite some time. We opened 5 new communities this year despite the setbacks and shortages. We have been awarded several local, regional, and statewide awards commending our services and amenities. The best accomplishment has been that our residents have been able to move into our communities and receive love, attention, and care as they would from their own families. 
Expanded into Texas and Missouri

 

Completed and opened 5 communities

 

Expanded our actives for our seniors

 

Awards

 

5 exits on projects that we were able to deliver for our investors

 
3. And now, what things in 2023 are you most excited about?
This year we are excited about gaining momentum this year and really pushing ourselves to our limit. Even though times are hard, my belief is that we must always do our best for our senior population. We are most excited about our continued effort to focus on areas that will dramatically improve the quality of life for our seniors. 
Breaking ground in new states. Illinois, Tennessee

Completion of 5+ projects

 

Our first investors dinners and events

 

Crossing a billion dollars in completed senior living community exits

 
4. How can someone tell from a good senior living facility and one that isn't so great?
The bottom line for any family member is to find a high-quality senior living community for their loved one and there are several factors to consider when determining the best of the best. Factors include cleanliness, location, cost, amenities, food, care services, activities, etc. These are just part of the quality-of-care services that every senior living community provides. However, the real test involves non-tangible qualities that you may not be able to see. These include the expectations and attributes of the community's staff. It is important to see their passion and attentiveness in their work and their interactions and connection toward the residents. Equally important is the first impression you get when you walk into a community. It should feel welcoming, warm, and comfortable. The cultural vibe of a community should embrace you like a hug. A senior living community is not just a place, it is home to our loved ones and every aspect should reflect a loving and nurturing home-like atmosphere. 
5. What makes your centers stand out?
I wanted to create senior communities that highlight providing superior care and amenities as I would want for my own parents. We stand out because our core structure is unique. We not only strive to serve our residents, but we become a support resource for the families as well and help them understand the unmet needs of their loved ones. We ensure we occupy demographic areas that are aesthetically pleasing as well as centrally located to services and amenities. We also understand that our employees are the cornerstone of our success. We pride ourselves on attracting and only hiring those professionals and individuals that possess the traits that lend themselves to the nurturing and caring environment we strive toward achieving. Additionally, we are always one story, no one is put on a 3rd floor where they don't feel safe or want to come down for dinner.
6. What is your advice to families looking at senior living for their loved ones or selves? 
Take your time and do your homework. Our parents are precious, and they made us who we are today. Transitioning into an assisted living community is not easy, especially for the parents that spent their life caring for us. It's important to tour several communities and ask questions. Also, it is important to understand the needs of the potential resident and understand assisted living and the differences among the senior living lifestyle options. Once you understand these differences and the specific needs, you can be sure you will be able to find a home for your loved one that will best accommodate their needs appropriately.
7. And to finish off here, why do you love America?
As a young boy, I had a very humble lifestyle. I took pride in whatever job I did, and I worked very hard. I can recall one day I was laying down looking up to the sky and saw a plane overhead. I wished I would one day be able to fly in an airplane. When I came to America, I had to start from scratch. Once again, I worked extremely hard, studied hard, and continued to put one foot in front of the other. Years later, this country allowed me the opportunity to grow, to learn and to soar. Today, because of the opportunities I encountered, I have been able to fly in airplanes from one city to another on a regular basis. I am thankful for what this country has provided me and what I have been able to accomplish here. I am thankful that I have had the opportunities to meet the right people and learn from them. This country promotes success, wealth, growth, and aspirations to everyone and anyone despite who they are or their origins. It only asks you to work hard and respect the process, America will do the rest!