How One Entrepreneur And Her Company Are Helping Reform Breastfeeding Mothers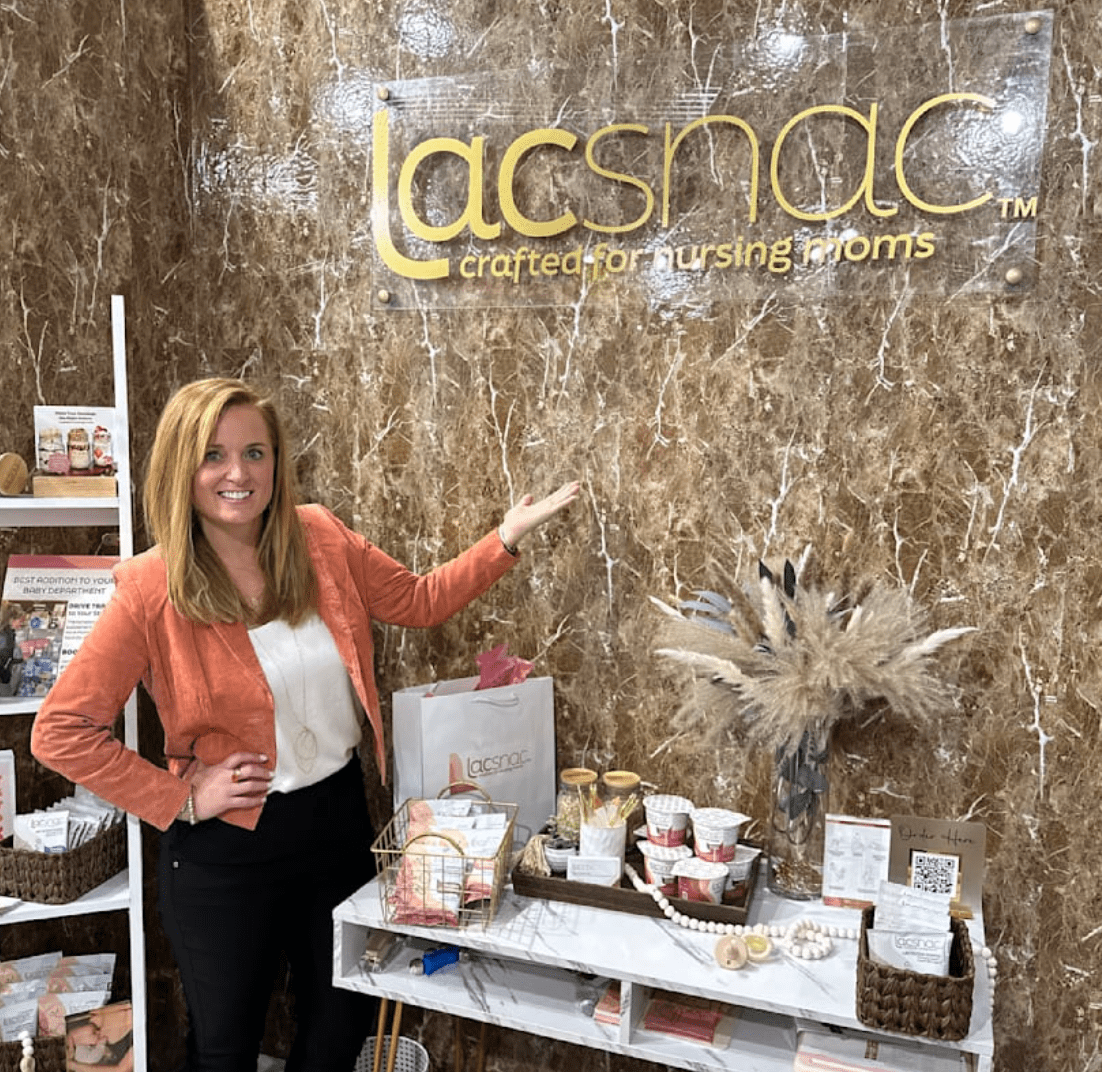 Molly Wilson has accomplished a lot in her life – from running massive Hallmark Gold Crown stores to building up her molly&you gourmet food mix brand nationwide. However, her latest passion company, Lacsnac, has taken off quicker than any of her previous brands, and its also changing women's lives in the process.
Lacsnac was created to help women who are having issues lactating. And Wilson's company creates incredible lactation-enhancing foods and drinks that are GMO-Free, Vegan, Gluten Free etc…. And in America where there is now a shortage of lactation nurses, these products are needed now more than ever before.
We spoke to Wilson all about her new company, her inspirations and how she continues to help America for the better!
1. How is Lacsnac helping mothers reform their lives?

We can all improve, reform and transform our lives when we have information at our fingertips and resources available to us. The smallest changes can make the biggest impacts.
Many times every day, I hear this phrase 'I wish that Lacsnac™ had been here when I was struggling to nurse my baby.'
I love being that point of difference that makes life easier, healthier and reduces fear and stress for a mom and her little one. It seems there are so many things to worry about right now: babies having natural, healthy antibodies is one and nursing a baby until the age one is a huge stressor for most mothers and fathers. Our breast milk-boosting foods are reforming lives by giving parents one thing they can exhale about: breastfeeding. Our moms report an increase in breastmilk supply within two days on average and that's highly impactful to their day, their planning and the wellness of mom and baby.
2. Where does your inspiration and ideas come from in creating the snacks?
Well, this idea came in an airport restroom at 5:30am! I met a mom who was sitting on the floor with her breast milk pump plugged in. I gave her a word of encouragement and we talked about supplements and snacks! She mentioned taking supplements but not finding any lactation foods that weren't full of unhealthy ingredients. I was a little shocked and after I left that restroom I started searching – she was right. Within a day, I knew this was a problem that someone had to solve. I wasn't looking to start another company, I felt inspired to use what I knew and build on the skills and team I have at my 10-year-old food company molly&you, to make an impact for that mom and every mom like her that is working so hard and deserves to have an easy-to-prepare healthy treat to help boost her milk production.
For me, when I truly see what others are experiencing, I find inspiration.
3. What is your top selling product today? And what new products are you working on?
Our top-selling product is the Variety Pack of Lactation Overnight Oats. The Variety Pack gives mom the chance to try a few flavors of our oats;  Maple and Brown Sugar, Chocolate Chip Banana and Strawberries and Cream.
Overnight Oats are something that our target mom loves and I found a way to blend the ideal ingredients to boost breast milk production into this already loved and trusted morning meal and a convenient and tasty way to meal prep! 
Alongside oats, moms will also find lactation-enhancing ingredients including brewer's yeast and flax seed. Our entire line of Lactation Overnight Oats are gluten-free, dairy-free, fenugreek-free, egg-free, nut-free, vegan, and most are soy-free.
I am currently working on two new flavors of our oats since they are taking off so quickly.
4. Being a serial entrepreneur, was it easier or harder this time around with Lacsnac? How do you find the time to manage all your other companies?

Well, what I have always done is to build a business at a slow and steady pace and a big safe foundation. That is what is comfortable to me!  Lacsnac™ isn't really giving me that option! So, what is harder (and scarier if I am being honest) is how fast this brand is growing. It's pushing me, my team and my cash flow. I'm so excited for the challenge, I know that everything I have created over 20 years has led to this moment, but that doesn't make it easier!
All those typical parts of building a business (operations, marketing, brand creation, processes) have been easy. I have done it so many times and my team is incredible! 
5. At the end of the day, how does it feel knowing your snacks are changing lives and helping people?

Honestly, is it real? It doesn't seem real yet. It's one thing to have created and built molly&you® where I have over 50 products that consumers just LOVE. Our gourmet mixes of beer breads, party dips and mug cakes just make people happy and satisfied. I have always felt so fulfilled by that. But hearing a mom explain that she was about to give up nursing and because of Lacsnac she's going strong — that's another level of emotion. I feel a great sense of responsibility to keep going, to remember my mission and to be purposeful for that mom and every mom and baby needing a breast milk boost. 
6. Why are you proud to be American and help employ / work with other Americans?
Here's where I am going with that… small town USA. I am a small town USA born and raised. I grew up in rural Iowa and never once felt held back. There was a whole lot I did not know about the world, but I knew how to help others, how to be honest, how to work hard and I have always felt a little emotional about giving back. Small town America is incredible and there is just no way I'd ever want to disappoint the community and those who helped me along the way.
I live in Florida now, but most of my employees are in Iowa! It's really important to me to support rural America through job creation — I love it and feel really lucky to have the best team with midwest roots. It's a place of great opportunity. I grew up in a town of 10,000 people where the majority of the community are not native-born. As a kid, I watched my church sponsor refugees and I learned and lived next to families who came here to better their lives. I'm inspired every day by that dream of something better achieved through hard work and community support.
7. You are amazing Molly and your products have truly reformed Americans. Before we conclude here, is there anything else you'd like to add as your final thoughts?
In 2023, we are partnering with hospitals nationwide to begin our 'Starting Strong, Breastfeeding Long™' program as we team up with American hospitals to send each new Mom and baby home with a 7-day supply of Lacsnac products so they can have a strong start on the breastfeeding journey.
Hospitals and birthing centers are still very overwhelmed and have such big staffing shortages — including in birthing centers and post-birth education and well-baby programs.
Lacsnac is committed to supporting healthy babies by helping moms nurse to at least the suggested one year mark from the CDC. In a time where there seems to be so much to worry about — I want to continue to help young families by making one part of parenting a little easier!
 
We have been a little overwhelmed with requests to partner with us, and I know this program is going to be incredibly impactful to assist hospitals facing nursing shortages (especially lactation nurses), as well as moms and their little ones. If any hospital foundation wants to partner with us we'd love to work with as many as we can. Please contact [email protected].