Industry of Cosmetic Dentistry achieved a staggering USD 6.9 billion in 2020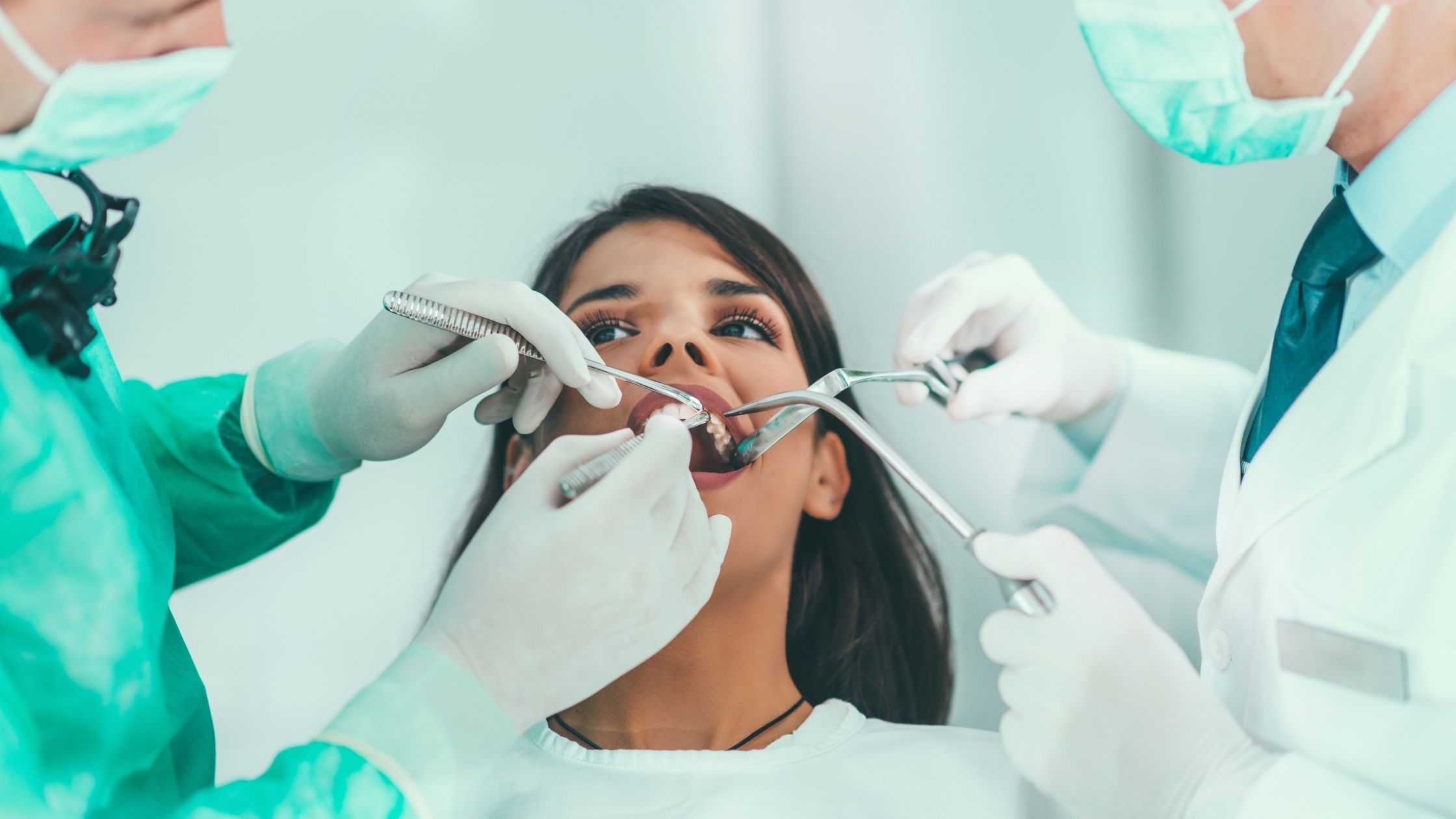 The rising awareness of maintaining proper oral health has made it crucial for people to consult cosmetic dentistry on a large scale. According to the Grand View Research report, the global cosmetic dentistry market stood at USD 6.9 billion in 2020, and it is predicted to grow further at a CAGR of 5.0% during 2021-28. As aesthetic standards change and demand a Hollywood smile increases, people are laying their focus on improving the aesthetics of their teeth for a gleaming perfect smile.
Experts believe it's not just a dental aesthetic consumption trend that is responsible for breaking the industry's annual value record. The important factor listed by dental professionals is the change in the patients' mindset. Dental treatments are no longer meant to solve problems of clinical pragmatical nature only, but also improve patient's aesthetics and psychological well-being. Negligence of the oral cavity doesn't only cause the potentially harmful results to our health such as heart diseases, diabetes, teeth & gum diseases – but also negatively affects social interaction, distorts the appropriate self-assessment and as a result leads to a reduction of self-confidence & perceived value.
The above observations are linked with the results achieved from the study conducted by the University of California, Berkeley in collaboration with the Kelton Research agency. According to scientists proper oral hygiene and aesthetic superiority reflected by the whiter teeth – can lead to greater success in work and love. Results show that whitened teeth not only help their owners finding a job (which was declared by 58% of the evaluators in the experiment), get a higher salary (53%), but also increase the chance of another date (54%). Smile psychologist – Dr. Dacher Keltner, Professor of Psychology at University of California at Berkeley explained that a more privileged perception of people is in favor of individuals showing signs of "warmth, confidence, and health" which white healthy smile certainly manifests.
As advanced dental products and technologies available on the market have made it possible to drastically improve teeth aesthetics, a great variety of oral care brands tries to fulfill market demand and meet even the most sophisticated needs. "We are not surprised with the market tendency and new records achieved by the aesthetic dental industry." – commented Dr. Matthias Berg representing a brand of oral care products Dr. Martin Schwarz. "Our dental gels have also noted intensified popularity. Although the global situation has dramatically changed in 2020, people still need a conviction of being attractive in both personal and professional life. Teeth whitening and oral hygiene, in general, are these days just a simple method to boost one attractiveness and confidence in a very short time. This is also the reason why we in Dr. Martin Schwarz create professional dental products."
Dr. Martin Schwarz is an award winning, Frankfurt-based oral care brand. Their dental gels such as teeth whiteners, teeth desensitizers and dental plaque removers have received a positive opinion featured in Yahoo, Market Watch, Business Insider, and others.