HeatXtreme Is Reforming The Entire Health and Fitness Industry!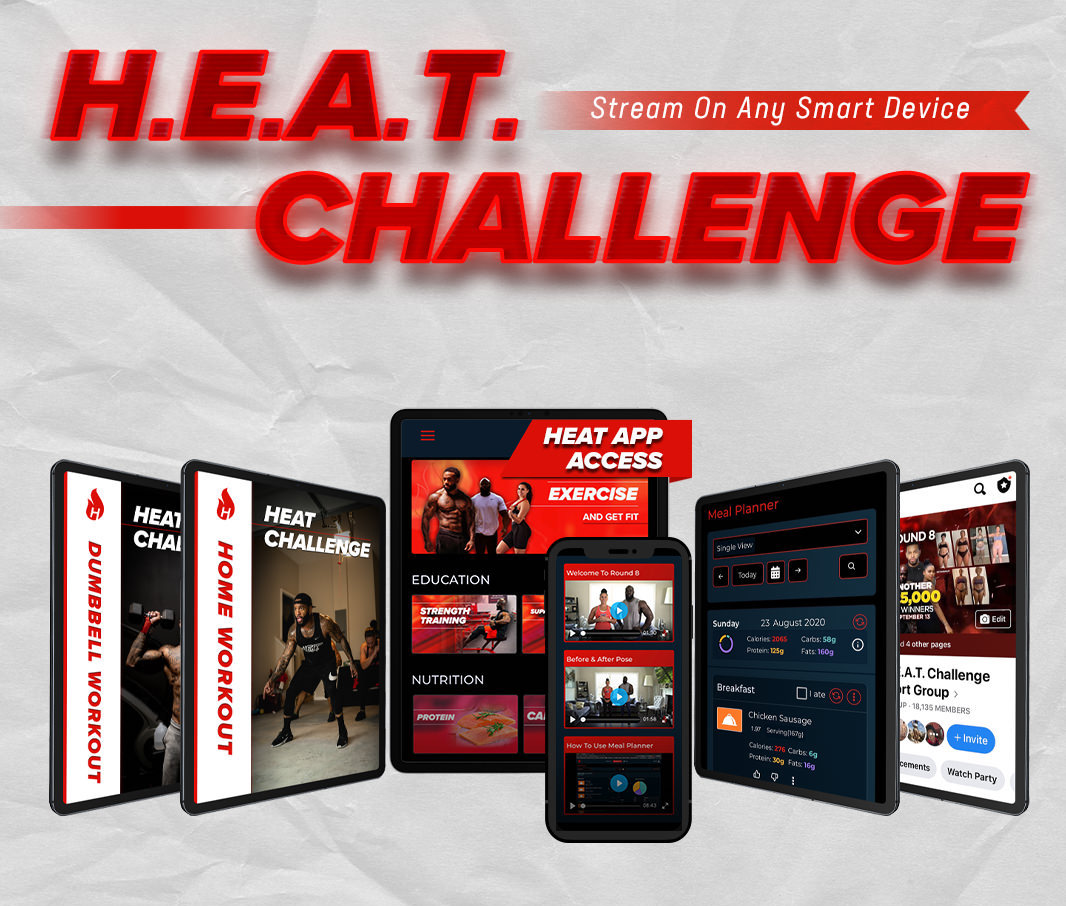 What do you get when you create a health and fitness company that not only runs online/mobile training sessions with celebrity trainers, but also pairs you up with the proper supplements and then pays you money to achieve your fitness goals?! You get HeatXtreme, and the company that has changed an entire industry in the middle of this wild pandemic.
Behind the trainers, the products, the productions, etc., is Abdul Elidrissi, who started this global company. Born in Morocco and raised in Falls Church, Virginia, Abdul was one of the first to create fitness brands and platforms via Instagram, and now has turned those accounts under the HeatXtreme label into a multifaceted fitness brand that is transforming lives!
Speaking to USA Reformer exclusively, Abdul goes more into detail about how his company is reforming America and taking over…
1. Describe to us exactly what HeatXtreme is all about?
HEATXtreme is all about helping people achieve proper exercise and nutrition. This motivation really comes from me being a strong believer in habitual consistency. You're not the product of what you do once, you're the product of what you do consistently. Therefore, I wanted to aim to come up with a company that preaches that exact practice. I have witnessed so many people in my life claim that they are going to change this and chat that, and they do change their behavior, but then overtime they fall off. This is simply based on their belief system that they achieved their goal and they were content with that. However, the most successful individuals I've ever studied believe that success and greatness is continuous throughout time. There is no end goal. The goal is that you give your all every day and in return you receive what you are looking for with time. However, NONE OF THAT COMES WITHOUT HARD WORK! Overall, HEATXtreme is about consistency, habitual routines, and belief that success comes with time and hard work.
2. Since day one you have been reforming the health/fitness industry. What key areas do you believe you have helped change?
I really believe that they key areas I have helped change are the at home workout business. Long before COVID I was working on creating programs and challenges that coincided with getting in a great workout anywhere, anytime, especially in the comfort of your own home! Although I didn't see the pandemic coming, I did see the health and fitness industry shifting in this direction just because people are often intimidated by a gym setting, so I thought "let's find a solution for that demographic". Also, another thought going through my head when I decided to push that route that hard was that people don't want to look like a bodybuilder. They just want to be fit and healthy. When I understood that that is what the majority of what people look for, it made the game of this business much easier. Another area I feel that I changed was using Social Media for success. Just like anything in life, success comes down to timing and repetition. I was on the social media wave early before the platforms were able to have a strong and regulated algorithm that would make it harder to grow. Hopping on the platforms early allowed me to learn what to post to have success and allowing me to take the past decade of my life to learn every little trick in the book. Learning what I have and teaching others overtime will make social media managers' jobs much easier in the future knowing how to optimize and monetize accounts.
3. What new products are you working on that will "change the game"?
The biggest weapon of a product that we have that will "change the game" is our new app coming out very soon for IOS and Android. We've tried to watch out competitors and put all of their best features in one app that's easy to use. The biggest way to tap into any crowd right now is to have something direct to mobile. Most of us are all on our phones all day long for communication, news, or anything really, so we wanted to do everything we can to make it accessible for users that like our platform.
4. You have incredible trainers for your various platforms. How do you decide who is going to be one?
There is a rigorous process to become a trainer for us. We are a company that's big based on feel and we always like to get to know someone on a personal level first before making a decision on being an athlete or not. Here are some of the questions we evaluate off of-
Do they live the lifestyle?

Do they promote what we are aligned with?

Do they have a true work ethic that is aligned with us?

Do they seem like someone who wants to work with us for just the short term, or are they in it for the long haul?

Do they offer something that is unique that we don't already have in play?
Based on that, if the right person makes sense, then we welcome them onto the team. As of right now, we have only allowed 3 athletes onto the team overtime- Ron Jones (@bigronjones) and Chania Ray (@chaniaray), and Naturee Wells (@thesocialmisfit). All of them are extremely unique and bring a lot of positive light on the brand!
5. What advice would you give to people who want to get into the health and fitness industry?
My best advice for someone looking to get into the fitness industry is to find a way to make yourself unique before a wave hits. For example, I had always been trying to market at home workouts. Overtime, I did see success selling based around that product, but it really wasn't until Corona hit that it made that wave pop off. I view it like this- opportunity is when good luck meets preparation. I am not called Corona good luck, I have much sympathy for all the lives that have been affected, but it did cause us all to work out at home, and we were prepared for it.
So, just like me, you never know what the next wave is going to be, but do your best every day to come up with something that's unique, and one day your efforts will be rewarded when you least expect it. All you can do is give your best every day.
6. Where do you see the future of HeatXtreme heading? What trends do you predict?
The biggest trend we see moving forward will continue to be home workouts. COVID really changed everything in regards to social interaction and going out in public. Unfortunately some people will never really want to leave their house, or will have the comfort to do so. Therefore, home workouts will remain popular, so that will be out focus.
Another future prediction we have is that people will start favoring subscription based services that have libraries of workout programs. Great examples of this are Beach Body and One Peloton. They knew that trend and had the content to back it up at the right time and that's where we're headed as well. With attention spans getting shorter, people just want more and more and more content for a small ticket, and we have the team to keep feeding them!
7. And on a final personal note: What is your own health schedule like as the CEO of this company?
Overall, as the CEO, I am extremely busy, but try to do what I can to exercise every single day. One thing I think people need to be aware of, is that if you live a life full of constant stress from work, you really can't expect to train very hard. Sometimes training too hard might be detrimental if you aren't able to recover properly, so I really just try to go through the motions every single day
I go to gym for 45 minutes in the morning and in the evening I try to do some kind of cardio, be it walking or sprinting, and that's it! I try to keep my nutrition in check as best as possible and exercise when I can!