GOKKCL: Portable Power Station Perfect for Outdoor Activities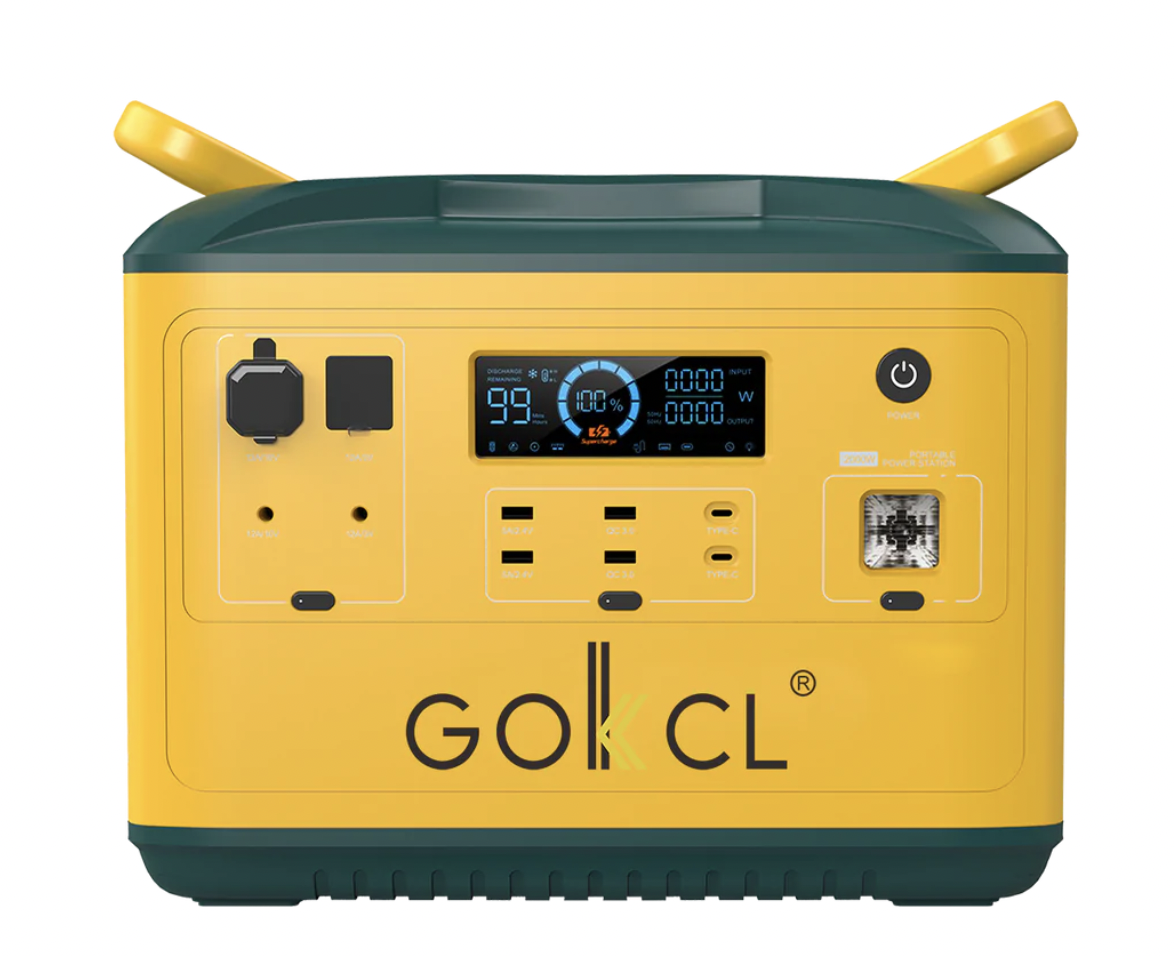 The state-of-the-art Portable Power Station with high power, fast charging speed, and long battery life is perfect for your outdoor activities.
HONG KONG – Aesthetics and functionality. That's the perfect equation for any product that aspires to be excellent. The GOKKCL features an modern design that embodies an impressive upgrade when compared to the conventional portable power stations on the market. On the other hand, its rigid ABS aluminium structure helps make it light, compact and simple while also being harder, stronger, and truly good looking!
Unlike what competitor devices offer, the GOKKCL is built with six 10V Pure Sine Wave AC Output, one DC12V regulated output, four USB QC3.0 12W, and two Type-C 25-100W output. One of the key reasons that led us to create this device was our intention of creating a better charging and power experience, which is why we designed the power station with a diversified interface.
While it has technically the same capacity that others have, the rated power of the GOKKCL Portable Power Station is 2000W with peak power at 4000W. Most portable power stations on market use a cheap two-wire set and square wave or modified sine wave, which are harmful to electronic devices, the GOKKCL uses a five-wire set and pure sine wave. In other words, your appliances will not be affected by relying on the GOKKCL as their power source.
This is another way in which the GOKKCL Portable Power Station takes good care of your appliances. While other portable power station have 9-16.8V outputs that will potentially impair the performance of your appliances, the GOKKCL has a regulated DC 12V Output that keeps your appliances charging safely and smoothly.
This is yet another feature that makes the GOKKCL Portable Power Station as special as it is: this portable power station can quickly charge your phone or other small device and offers you a true and reliable quick charging experience with 100W quick charge. In addition, with the LCD Digital Screen, you can easily Know exactly how much power is left and power input/output in real-time.
The GOKKCL works perfectly both indoors and outdoors. When a power outage is detected, the smart device will automatically start working within 10 millisecond, whether to support your computer and the work you do or to keep a CPAP or other medical device working.
As you can imagine, the battery is the heart of a device as special as the GOKKCL, which is why we designed it with a battery management system (BMS). In a nutshell, the BMS improves the battery utilization and performance, and it extends the battery service life, namely through short circuit protection, overcurrent protection, overvoltage protection, overload protection, overheating protection and other functions, such as safety protection. 
The GOKKCL Portable Power Station features an Intelligent Temperature Control System which automatically turns the device off once it detects overheating. This way, it prevents issues related to excess heating that could cause damages to the generator. That is also why the GOKKCL is designed to work with perfect heat dissipation, including a radiator and silent fan on the rear (below 45 decibels), and an aluminum shell, which are built with heat dissipation materials that far outperform the plastic that is typically used in similar devices.
About Us
GOKKCL is a comprehensive high-tech company focusing on energy storage in consumer, household and industrial applications, integrating design, research and development, production, and brand operation.GOKKCL has core energy storage technology advantages and core competitiveness in key technologies such as industrial design, structure, electrothermal conversion technology and battery management system, and continues to work hard to build a world-leading energy storage brand.
For more information, please visit <www.gokkcl.com> or contact us at [email protected].