Exemplary craft and uniqueness of trap music; D8 has revolutionized the music industry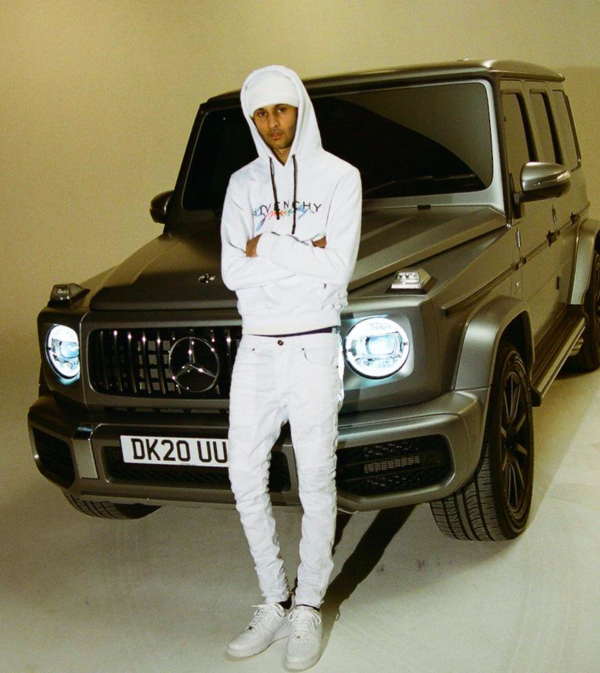 Futuristic vision and inspiring listeners through his unique music has made D8 rise to the top of the music industry.
The music industry is very vast and diverse, and to make a name in that, one needs to be ridiculously talented and possess a unique quality in their art. With uniqueness, one can attract a new audience of listeners and bring them together. Developing a likening towards a particular kind of music is not for anyone, and there is one artist that has carefully crafted his following with his unique brand of music, he is D8.
D8 is a visionary and futuristic hip hop and rap artist, who has built a new audience by introducing his unique style of music. Right from his childhood, D8 had an affinity towards the creation and production of music and focused on realizing his dream from an early age. D8 is a prime example of an artist who gained recognition, following, and acceptance by bringing something different in the field of music. D8 pursued his dream of making it in the industry and in 2019 December, he collaborated with YXNG LOOSE, for a song called "SNAKE ME, which was lauded by the listeners and gained over 200K YouTube views.
The collaboration introduced his mettle and uniqueness in his music and garnered a strong following of listeners. He impacted the music world and made the most out of it. D8 introduced his trap music which transformed the music scene and released two singles in early 2020, namely, SLIDING and BANDZ. The song released across various platforms like YouTube, Spotify, Amazon, etc. and garnered instant appreciation. The singles drew a great response from the listeners and solidified his presence in the music industry by raking in terrific views, streams across all the mediums. D8's style of melodic trap has developed a cult following already, rising his stock in the market.
D8 also worked with many prominent names of the industry like ZEDK YXNG LOOSE, MITCH, BANDOKAY, AJ JNR, DOUBLE LZ, and MASTERMIND. Due to the global pandemic, D8's live shows and tours have halted, but he still is drawing more and more people to his unique style of music. His official videos have been featured on YouTube via GRM Daily, Link Up TV, and Mixtape Madness.
It is D8's unique brand of trap music that has helped him taste success in the music industry.