Ellie Shefi: Reforming America Through Her Personal Experiences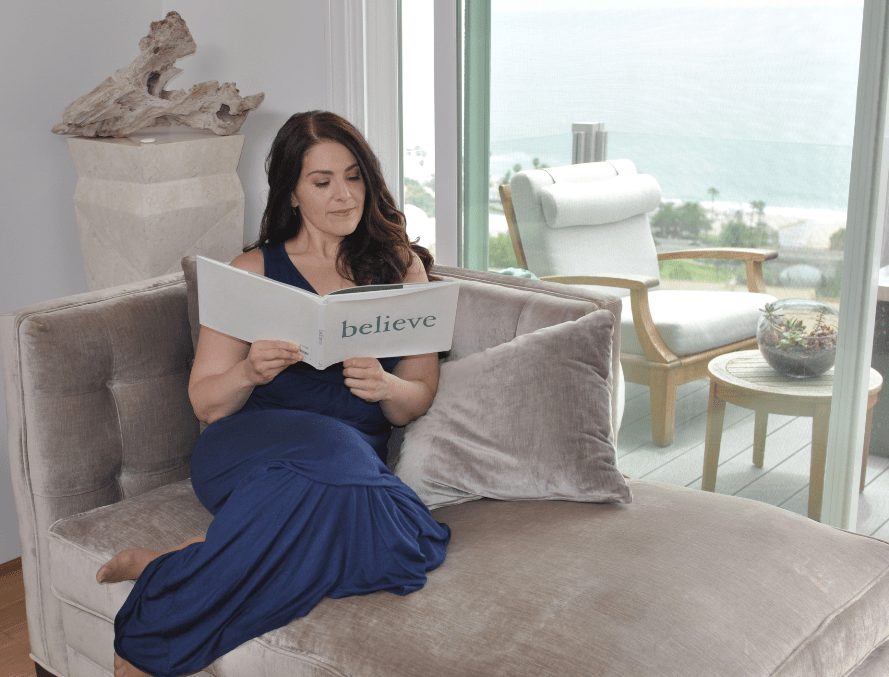 If there is one thing that is for sure, Ellie Shefi has lived a life and experienced things unlike anyone else – she is also the very definition of tenacious!
Having overcome a lifetime of adversity, including abuse, domestic violence, homelessness, cancer, and a myriad of other health issues that have seen her fight for her life for over two decades, Ellie has mastered mindset, resiliency, and resourcefulness, and she has dedicated her life to the empowerment of others.
Today, she is a high profile attorney, an entrepreneur, implementation strategist, life/business coach, keynote speaker, and award-winning author. Her popular books include: "Unlocking Your Superpower: 8 Steps to Turn Your Existing Knowledge into Income", "Sisters Rising: Stories of Remarkable Women Living Extraordinary Lives" and "The Authorities: Powerful Wisdom from Leaders in the Field". On top of all that, she is also the creator of "You Are Not Your Scars", a charity movement that provides resources to empower women.
Through her personal experiences, Ellie is making an impact across America and reforming the way others think and feel. We sat down with her to learn more.
1. You are a survivor, overcoming many things to be the successful person you are today. How do you hope sharing your story and journey can help others?
In the profound words of Malala Yousafzai, "I tell my story not because it is unique, but because it is not." Everyone experiences struggles and challenges in life. It is important to me that people know that they are not alone, so I share my story to shine a light into the darkness, to provide hope, to inspire, and to empower. I also tell my story as a way to share the lessons I've learned and the tools and strategies I've developed to help people thrive through adversity, create an impervious mind, and navigate from obstacles to opportunities. My hope is that each and every one of you reading this can see yourself in me and know that you, too, are unbreakable! You are unstoppable! You can find your voice, step into your power, and become the architect of your life.
2. What is your advice to other women (and people) who may be going through the same things in their lives that you have gone through?
First and foremost, remember that your life matters, your voice matters, and your thoughts, feelings, hopes, and dreams matter. Next, remember that you are not alone! Connect with others and ask for help. Also, stand guard at the gate of your mind! Choose empowering meanings and recognize that what you focus on, you'll find, so train yourself to be solution-focused and to find the good, find the lessons, and find the blessings in everything. Be grateful for all that has happened, all that is happening, and all that is yet to come. Know that you are stronger than you think! You are powerful beyond measure, and you can, and will, get through it!
3. Today you are also helping to empower women through your You Are Not Your Scars™ movement. Tell us all about it!
You Are Not Your Scars™ empowers women to break free from the external labels, demands, and expectations of others and to find their voice, step into their power, and decide for themselves who they are, what they stand for, and what they want their life and legacy to be. Immense transformation happens when a woman becomes unapologetically herself—when she stands in her power, fully aligned with who she truly is. You Are Not Your Scars™ teaches women to become the full embodiment of their authentic selves. It's a community of women that sees, hears, celebrates, and supports each other—a true sisterhood! 
4. Your own scars have made you into a powerhouse attorney, speaker, and author! What do you believe was your own career turning point?
As Tony Robbins says, "It is in the moments of decision that your destiny is shaped." For me, there have been two key moments of decision that were career turning points. First, as you may know from my story, I'm a domestic violence survivor who lived in hiding for a while. What you may not know about that is that it happened while I was in law school and the American Bar Association has rules surrounding how long you can take to graduate. So there came a moment when I had to decide whether to come out of hiding and finish law school so I could graduate within the permissible timeframe, or whether to remain safely in hiding but give up my dream of becoming an attorney. That was not an easy decision. Ultimately, I decided that my ex-husband had already taken enough from me and I refused to let him take my dreams or my future, so I chose to come out of hiding and finish law school. I graduated on time and the rest, as they say, is history!
The second career turning point was COVID-19. As you may also know from my story, I'm a medical miracle who has been defying doctors' death deadlines for over 20 years, who has had 13 major surgeries, and who is a cancer survivor. Inherent in that is that I'm immunocompromised and have essentially been in quarantine since last March. Going from being a very active social butterfly to being quarantined for a year could have been quite challenging, but because I've mastered my mindset and can control my focus, I decided to use every spare moment of the past year in quarantine to fully step into my purpose and scale my impact. Beyond working as the dean of a law school and an attorney with the federal judiciary, I have used this time to start companies and release three books (one of which I co-authored with the incomparable Les Brown, Bob Proctor, and Marci Shimoff). I have also used this time to create numerous courses, training, and programs; speak virtually at countless international events; and help my clients gain clarity, craft their message, tell their story, and launch, pivot, or diversify their business. I never would have been able to do so much in so little time had I not made the decision to maximize my time in quarantine. The past year has definitely changed the trajectory of my career! 
5. How do you hope your courses, books, programs, and services can help reform Americans?
I'm a no-fluff, tactical implementation strategist at heart, so my courses, books, programs, and services are designed to empower and equip people with the practical, easy-to-implement tools and strategies they need to become the architect of their life. Everything I offer is a results-oriented resource that gets someone from where they are to where they want to be—faster and with clarity and ease.
If you're an entrepreneur, I help you bring your businesses to life. If you want to tell your story—whether as an author or a speaker—I help you find your voice, get clear on your message, and tell your story so you can amplify your impact. If you're a woman who is sick and tired of being defined by the labels, expectations, and demands of others, I help you break free and create life on your own terms. It's my mission to ignite impact, empower transformation, and facilitate change, and I'm grateful that my courses, books, programs, and services do just that!   
6. In the book industry, what trends are you currently seeing now that you are an award-winning published author?
I'm noticing a trend toward authenticity, vulnerability, and transparency—a trend of real and raw expression, of pulling back the curtain so to speak. There's something quite powerful in being able to recognize yourself in the story of someone you admire—to realize that everyone experiences pain, struggle, failure, and loss. In this time of isolation and social distancing, I find this trend of real, raw, and vulnerable transparency to be wonderfully connective.
7. What changes overall do you predict will happen with books and online courses as we move forward in our society post COVID-19?
The knowledge industry is absolutely booming. At an unprecedented pace, everyday people are sharing their knowledge, skills, and passions with others via books and online courses. I don't see this trend slowing down any time soon. In fact, I think the knowledge industry will continue to see exponential growth. Zoom has made it easier than ever to hold meetings, workshops, and trainings—all of which can be recorded, transcribed, and released as online courses, books, workbooks, and other ancillary materials.
With regard to books specifically, recent mergers between several of the traditional publishing houses have greatly reduced the already highly competitive and slim chances of being traditionally published. Perhaps in response to the mergers and the increasingly-booming knowledge industry, independent publishing houses are rapidly emerging as an alternative for people who want to become published authors without self-publishing. My team is publishing books for people as quickly as we can while ensuring impeccable detail, but the demand is astounding! We actually have a waiting list of books for us to publish. I don't see the independent publishing house trend stopping any time soon.   
8. You have accomplished so much and impacted so many lives in 2020. What's next for you in 2021?
2021 is shaping up to be an absolutely incredible year—a year of limitless potential and exponential impact. I've got a packed schedule of trainings, workshops, and events that allow me to continue helping entrepreneurs bring their businesses to life; continue helping women step into their full power and become the true architects of their lives; and continue helping aspiring authors and speakers find their voice, tell their story, and amplify their impact.
My publishing house will continue to get people's stories out into the world, and I'll be co-authoring at least two more books (one of which I'm excited to be co-authoring with my friend and mentor, Jack Canfield)! 
Perhaps the biggest development of 2021 is the launch of my nonprofit, the Made 2 Change the World Foundation! The Made 2 Change the World Foundation is a nonprofit that will begin launching youth entrepreneur centers and youth advocacy academies later this year. The outpouring of support has been incredible! I am so honored and grateful to be spending a week in March on Necker Island with Richard Branson and other impact innovators to collaborate. Having the support of Jack Canfield, Richard Branson, and other global changemakers will truly allow the Made 2 Change the World Foundation to empower the next generation with the skills, tools, and resources they need to create the lives, communities, and world they envision.
9. What is one quote you live life by?
I actually have three quotes I live by—one that encapsulates my philosophy and two that have been guiding forces throughout my life.
"If you ask me what I came into this world to do, I will tell you: I came to live out loud" by Émile Zola encapsulates my life philosophy. It represents my absolutely unstoppable nature and my unwavering drive to live fully and to truly change the world.
"Life happens for me, not to me" and "Change your story, change your life" (both by Tony Robbins) have been my guiding forces since I first heard them as a child. By embracing these principles, I have been able to train myself to find and choose empowering meanings in even the most trying events and circumstances, to live in gratitude, and to actively seek the good, find the solution, recognize the opportunity, and look for the lesson in all that happens in my life. This has allowed me to master my mindset, grow, make consistent progress, and ultimately become successful.
10. If you could change just one thing in this world, what would it be?
I'm all about creating a ripple effect of change and maximizing my global impact, so if I had to pick just one thing to change in this world, I would pick something that would impact the most people for the longest duration. That being said, I would change disparate access to opportunity. I define access to opportunity as encompassing things like education, clean water, shelter, medical care, employment, nutrition, electricity, technology (and more), so ensuring that everyone has equal access to opportunity would create generational global change. Facilitating change on a generational global scale is my ultimate life mission. After all, I was made to change the world!