Clubhouse Users Band Together For Good Causes While Attempting To Break A Guinness World Record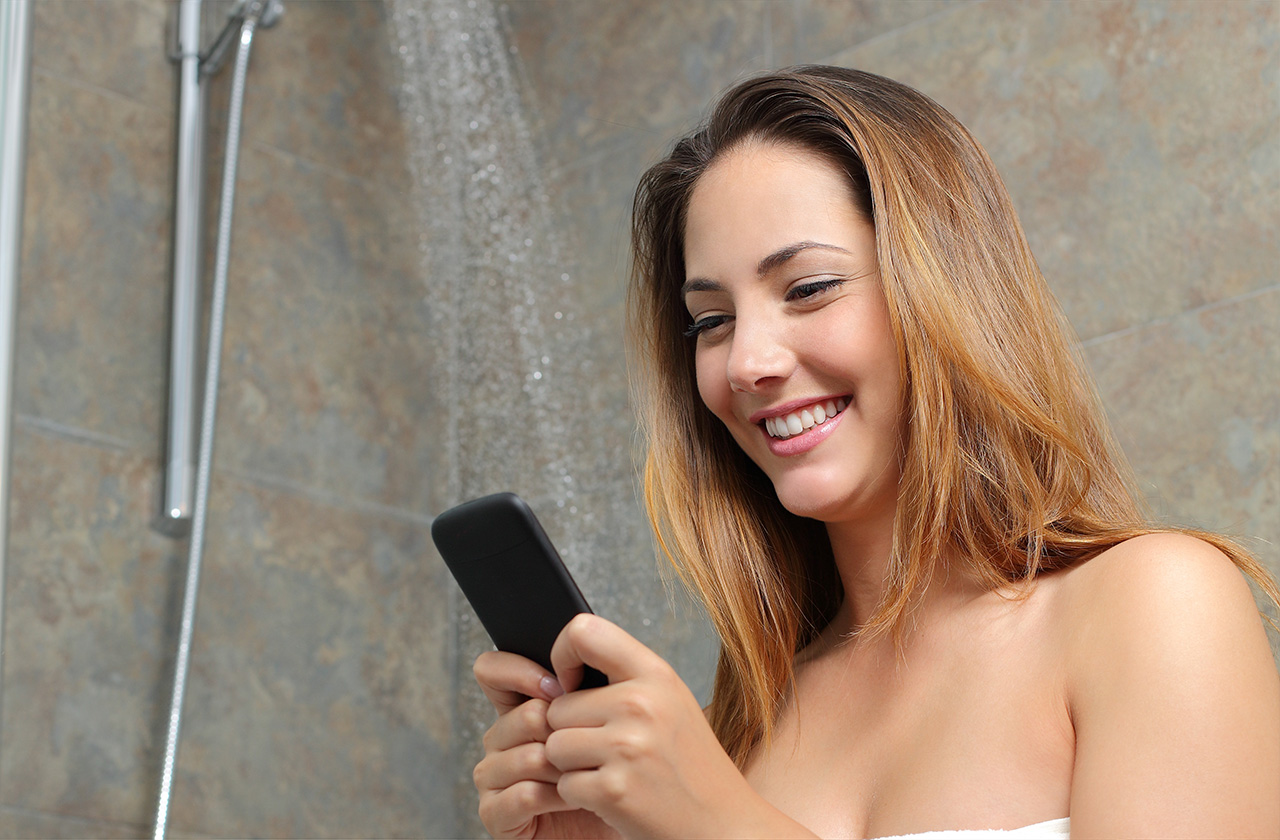 Late into the evening on Tuesday February 23rd 2021, users of the trending Clubhouse app joined together at an attempt to set and break a Guinness World Record for "Simultaneously Showering Together on a Mobile Application", while also working together to raise money / awareness for various charity organizations around the world.
The goal of the attempt was to have all users log onto the Clubhouse app and all join together in a room at the same time while in their showers.
From here in America to Canada to Greece to Australia to France to Holland to India and other regions, users worldwide logged into the "Shower Room" that was organized by Zack Teperman, a public relations & marketing agency CEO based here in the United States. With his creative mindset flowing, Teperman brought in other "Shower Experts" to help "moderate" the attempt that included famed social impact entrepreneur Dr. Victor Pineda, Former Miss Kenya Rachel Mbuki Litvishkova, America's Next Top Model Creative Director Yutsai Tsai, Sex Therapist Annie Block, Social Media Marketer Kelsey Watson, Passenger Shaming social media star Shawn Kathleen, Comedians Chloe Dykstra, Nick Hurley, Nick BK & Talie Perry, TV Chef Manouschka Guerrier, former T-Mobie CEO Guerrier John Legere and several other top performers, entrepreneurs, social media stars, celebrities, athletes and personalities.
The previous record for most people showering simultaneously was 396, achieved in Dover, Delaware June 15, 2018 during the Firefly Music Festival. In that record setting event, all individuals showered together in-person, a much easier attempt than the one attempted on the mobile application. While no previous "mobile" attempt has ever been made, according to Guinness World Record regulations, the attempt must relate as close as possible to a prior attempt category in order to be set/broken.
With the Clubhouse room exceeding past 1,000 people at one point during the 3 hour attempt either participating or listening in, a spokesperson for Guinness World Records claims that while 409 people presented themselves out of the overall number as "in the shower" or with someone else in their shower with them, audio recordings from the attempt prove that not all were clearly in a shower at the time of the attempt and for the complete duration of the attempt, and thus making the record "unofficial" by World Record standards.
Teperman, who moderated and started the room, had each person state their name one-by-one during the attempt and prove via their microphones that they were indeed in their showers the entire time. However, as this reporter even listened in, some users were recorded running back to their showers to just turn it on for a second, rather than in the actual shower during the attempt, thus backing up the claims made by Guinness.
And while the attempt went on for just over three hours, it also missed the mark on another record of "Longest Shower", which was 340 hours and 40 minutes (just over 2 weeks), held since 1985 by Kevin "Catfish" McCarthy.
On the positive side, the Clubhouse attempt did raise money and awareness for various causes around the world. Over $88,934 was raised by 542 people in Clubhouse for the State of Texas via #CHLOVESTX, which will go back to nonprofits in Texas to help with the situations in the region after the recent winter storms knocked out power and water to thousands. In addition, the shower room raised awareness for Cities 4 All, which helps bring access to water for all and helps build an inclusive future globally.
Clubhouse has been a leading spot for all sorts of creative people to band together to share insights, give advice, have fun and now, attempt word records. While Guinness didn't see this as a new record, the people who participated can leave their showers knowing that while not official, they do now have the "unofficial" record for "Simultaneously Showering Together on a Mobile Application", since that has never been done before, as now it has!