Celebrities Come Together For A Good Cause And To Remind Americans To Be Kind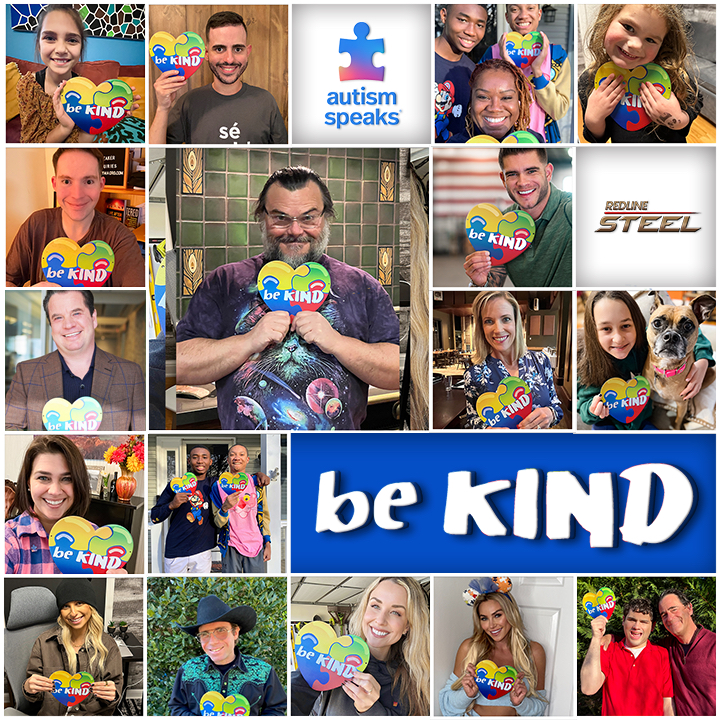 Kindness – noun – the quality of being friendly, generous, and considerate.
Unfortunately, as simple as it may seem to be kind to people surrounding you or to others you may not know, these days our society and the age of the internet has transformed people to look at the negatives and bully those that are not similar to themselves.
Because of this, daily, weekly and yearly reminders are sometimes needed expressing individuals to stop bullying one another and just Be Kind.
This past week on November 13th was International World Kindness Day. It was introduced in 1998 by the World Kindness Movement, a coalition of nations' kindness NGOs. It is observed in many countries, including Canada, Australia, Nigeria and the United Arab Emirates. 
This year in the United States, American celebrities and influencers joined together with Autism Speaks to make the day and days that follow even greater and one to remember.
Jack Black, Khloe Terae, Obie Bermudez, Mark Cuban, Matt Higgins, Alex Rose Wiesel, Lexi Sidders, Cutter Elliot, Kerry Magro and many others came together with a fun heart-shaped Be Kind home decor steel item courtesy of American (Alabama-based) steel company, Redline Steel.
Proceeds from sales of the heart Be Kind item are to be donated back to Autism Speaks, where the organization sees daily some of their peers bullied by others due to having autism.
Colin Wayne, the founder of Redline Steel and a decorated United States Army Veteran, said in a statement on the Be Kind partnership: "I am proud to partner with Autism Speaks in an effort to advocate for the autism community. Autism affects 1 in 44 children in the USA, and while it can vary in severity, all individuals with autism deserve to be treated with kindness. We believe that by working together, we can provide affected families with the tools and resources they need to help individuals with autism thrive in a kinder world."
Matt Higgins, who is an Autism Speaks National Board Member also shared his excitement with Colin, proclaiming, "A small act of kindness has the power to change someone's life. Growing up, I faced innumerable obstacles that I couldn't have overcome without perseverance, and the hope I derived from witnessing kindness in unexpected places. This World Kindness Day, I hope to pay forward some of that kindness by supporting Autism Speaks and Redline Steel, which have come together to create a kinder world for families and individuals with autism. Join them in spreading kindness!" 
And country singer Cutter Elliot wrote about the campaign: "You've got to try a little kindness, show a little kindness, shine your light for everyone to see, and if you try a little kindness then you'll overlook the blindness of the narrow minded people on their narrow minded street. When you are kind and you treat people kind, you get treated in kind. I'm proud to show my support for Autism Speaks and Redline Steel, two organizations that have come together to spread kindness. Their "Be Kind" design will help promote kindness towards the autism community and beyond."
With the campaign not only being a one day event, Autism Speaks, Colin Wayne and all these celebrities are asking the public in America to stand up to bullying and inclusion to all to create a change all month long by buying a Be Kind item at: http://redlinesteel.co/as