Amid Afghan turmoil, Austin will face Defense Department Inquiry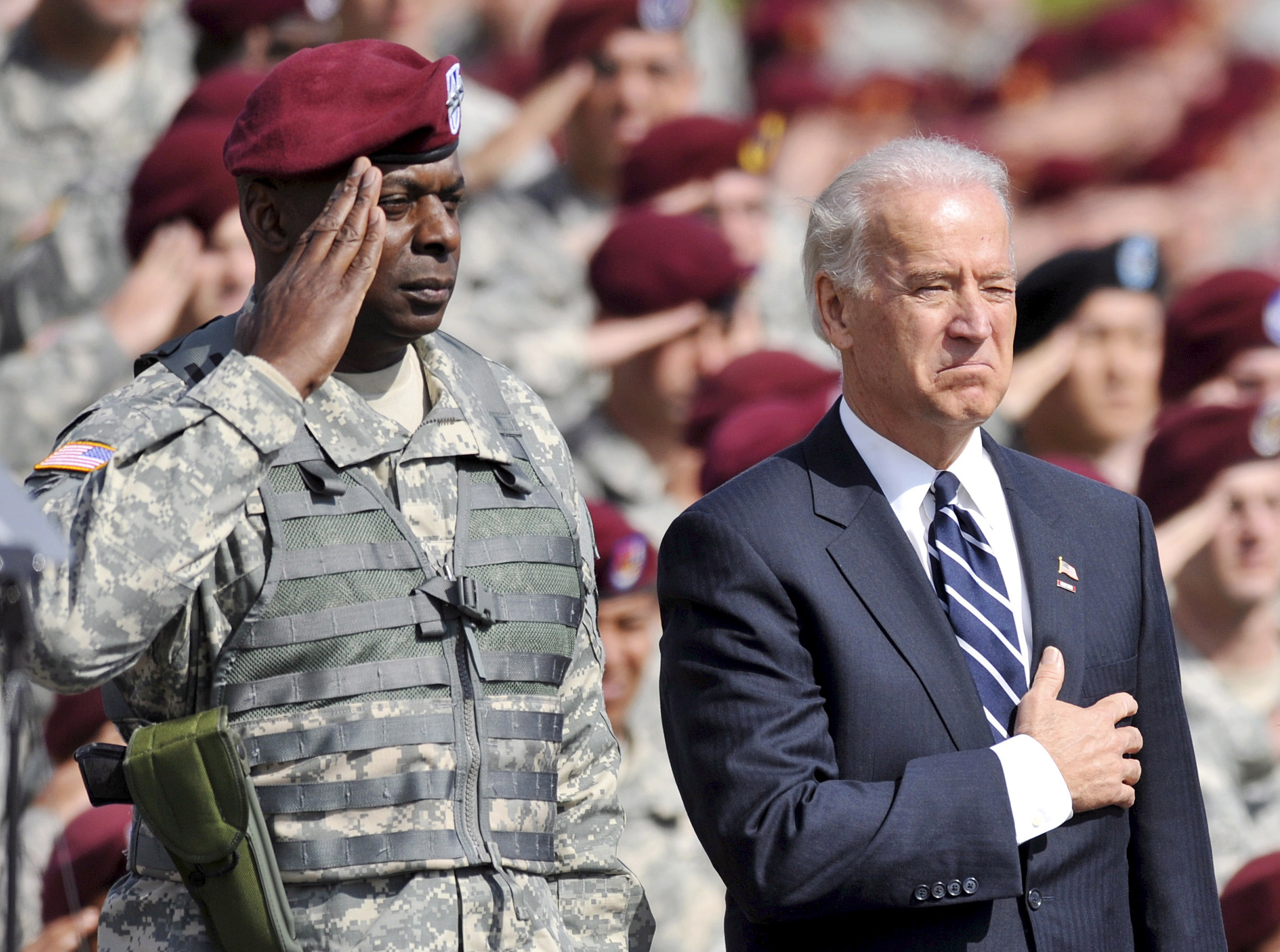 As Afghans desperate to escape The Taliban hurled their children over the walls of Kabul Airport yesterday, the Defense Department began its inquiry of the Defense Secretary, General Lloyd Austin, focusing on a report from a high ranking military member that he allowed for the nation's warlords and terrorists to get their hands on over $1 billion dollars worth of American military weapons, vehicles, computer equipment and software, including access to the BATS/HYDE system, a biometric database that stores millions of sensitive profiles on Americans and others, including State Department officials, foreign agents, Ambassadors and their families and even the whereabouts and personal data of high level targets such as terrorists and double agents.
The inquiry comes on the same day Taliban officials marched through the once-secure green zone and announced to the media that they had cultivated a list of adversaries in the former Afghan government.
"This is the greatest breach of United States national security we have had in decades, maybe even modern times." Said a source close to the State Department. "This is a hot topic in Washington now, it is being followed closely by the (intelligence) community, especially with Americans now stranded in Afghanistan."
The Defense Department will also investigate the relinquishment of massive amounts of American arms to the terror regimes in the region by Austin, including ISIS. "This is the modus operandi of Austin. The same thing happened in 2012 when he pulled us out of Iraq. ISIS got their hands on $8 billion dollars of our weapons  Its as if we are there to arm the enemy." Continued the source.
"The families of American statesman are stranded in and around Kabul, nobody is sending troops or help to get them out, but Joe Biden sends a military transport for an Afghan actress to get her out? Meanwhile our own AK-47s and Hummers are being used to kill our own Americans, and they are utilizing BATS to hunt them down like deer. General Austin needs to be held accountable."
Austin's term as Secretary of Defense has been highly controversial. Recently Austin faced harsh criticism from the head of the Marines, General David Berger, who labeled him as "a traitor" and "a coward" and refused to mandate that U.S. Marines receive the vaccines. Berger assailed Austin as a shill for President Biden, who Berger labeled as Austin's "puppet president".
The BATS/HYDE system houses data including fingerprints and retinal scans from millions of individuals. It is used by military and police en masse but most significantly it is used to determine the true identities of captured persons, such as spies and informants, using their biometric data to determine their identities.
"You could color the claim that this is the real impetus behind leaving Afghanistan, and that this exposure of key Americans in the region is why Biden has not sent transports for our people to get them out. It's too dangerous." The source explained. "The agreement the Biden Administration reached with The Taliban is unlawful, and the correct course of action would be to go back and hit them hard, take them out for good."