American Singer Joylissa Wants To Play A Game!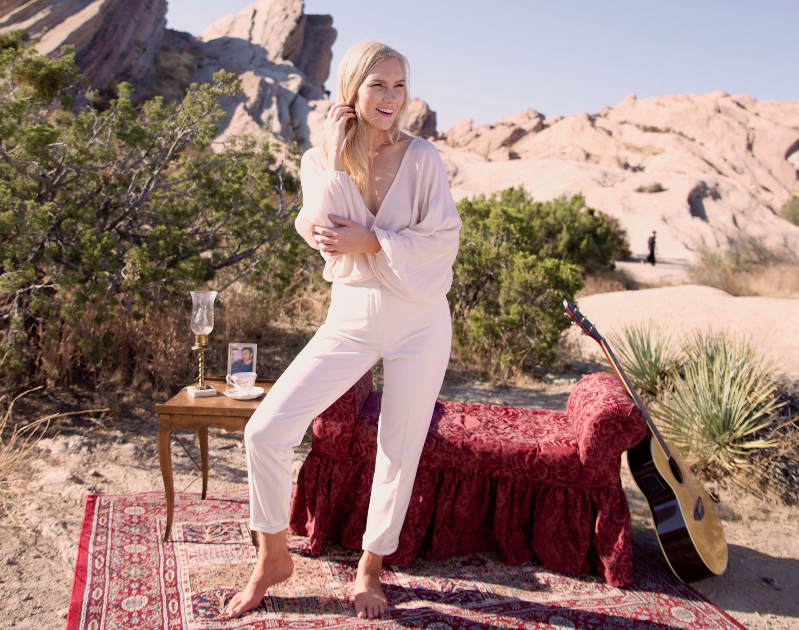 She's known for her heartfelt melodies and amazing voice, but now popular singer/songwriter Joylissa doesn't just want you listening to her music, she wants to play a game with you!
As 2020 was a strange year for all of us across the United States, the chart-topping Joylissa used it as an opportunity to create a fun card game called Hindsight 2020 with her husband-to-be.
Now in 2021, as Joylissa continues to reform America with her music (her next single is set to come out March 26th!) and new game, we caught up with her to learn more about what's to come!
1. How did you first discover your passion for music?
I've always loved singing. Both my siblings will attest to me loudly singing everywhere throughout our lives! I have also had a passion for writing since I was a little girl. I would write poems, cards, short stories and many other things. When I began playing guitar at fifteen or so, I combined my love for music and my love for writing by writing my first song and it opened up a whole new world for me!
2. How do you hope your songs will impact people?
Music has the ability to move us to tears, heal us, comfort us and so much more. I hope that my music will do what music is supposed to do, touch people's souls.
3. America has been going through some unique and rough times lately. Why do you feel music can help cure all?
The darkest times often bring about the best art. Art helps us to wrestle with our struggles and emotions. It also allows us to escape when the world around us seems to be crumbling. I don't know if music can cure everything but it sure can help us through the tough times!
4. Beyond music you just created a new card game. How did the idea for it come to be?
My fiance, Sean, and I had just had a game night with my roommates during the early stages of Covid19 (we did a lot of game nights considering this was one of the only things we could do in quarantine!) and we were talking about how funny it would be if someone created a tabletop game where someone was going through the events of 2020. We continued brainstorming it and then thought… why don't we make this game?! We found out that both of us had created tabletop games as kids so this was like a dream coming true that we had both forgotten!
5. With so many people on their phones and using technology, why is your game going to help take away from that type of daily habit?
It's important to connect with people face to face. We've lost quite a bit because of Coronavirus but it's important that we don't forget that we were made to have human connection! We hope that people can spend time with family and a small group of friends to connect over a year that leaves us needing connection and comfort more than ever!
6. How do you hope your vision – both with music and your game – will help reform America and Americans?
Ultimately I hope that it can bring people together through shared experiences, whether it be a breakup, family issues, or a really tough year. Art, including both music and game creation, is designed to connect us on the feelings that we have in common as humans.
7. If you could change one thing in the world, what would it be?
There are many things I would like to see change in the world but I think it's really important that each of us individually focus on being the kind of person that leaves the world better than we found it. One thing I am working on is being slower to speak and quicker to listen.
8. What are your goals for the rest of 2021?
We just finished our Kickstarter for Hindsight 2020 and it will soon be available for the public! I also have more music coming and my next single, "Holding Me" is set to release on March 26th! I can't wait for y'all to hear it! I'm really proud of this one!