ALESSIA TRESOLDI into the cast of Reverse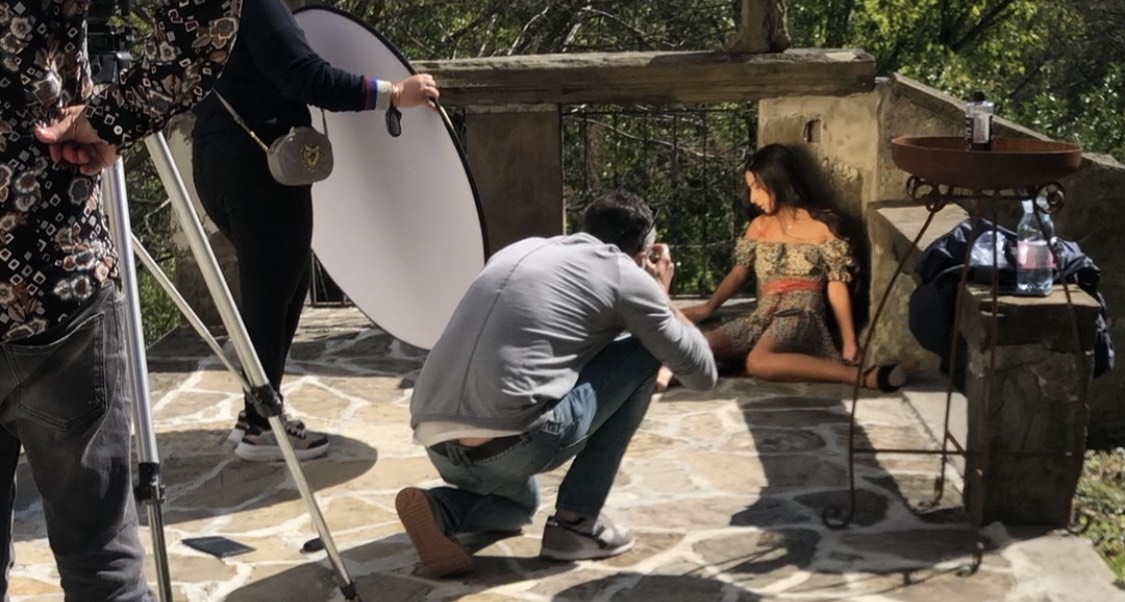 The young Italian model and Influencer Alessia Tresoldi known as Alefe24 leaves her numerous followers breathless again. A few days after her debut in Shein's SS21 fashion week global virtual show we see the girl engage in a new project. In her Instagram stories for a few days she previewed scenes from the Reverse movie set.  The influencer was at the "Castello di Valverde" in Bergamo, Italy, to record a thriller.  Backstage moments in which the girl involves her followers in the narrative "Scene secrets. @valeriamarchetti_makeup 's fake blood was so good that a lizard climbed up on my legs during the shoot to eat it.  Fortunately they don't impress me" she wrote in a story.
Very curious we looked for more information.
Reverse is an Italian film that will soon arrive on the big screen, a legal thriller centered on a notorious serial killer of Influencer, who signs his crimes always using a blue knife. Captured, the killer of the blue knife is deemed incapable of understanding and willing. She will be a police inspector, convinced that his madness is all a fiction, to try to lead him to the lucid confession of his murders.
REVERSE is produced by Giuseppe Lepore for Bielle Re directed by Mauro John Capece.  The screenwriter is Guillaume Pichon and in the cast we find: Corinna Coroneo, Adrien Liss, Iago Garcia, Klaudia Pepa, Beppe Convertini, Simonetta Ingrosso, Gabriele Silvestrini, Lorenzo Tarocchi and the Influencers: Alessia Tresoldi, Angela Scaglione, Nata Colesnic, Sara Bernardinello, Giada  Salvi, Alessia Conti, Carlotta Barolo, Guia Von Wunster, with Influendo Production. 
Among the various sponsors we find "Le Due Torri" a shopping center in Bergamo and among photographers Claudio Colombo. Looking forward to new anticipations, more details about the model and influencer can be found at @alefe24 Instagram page