After Divorce, Florida Republicans remain concerned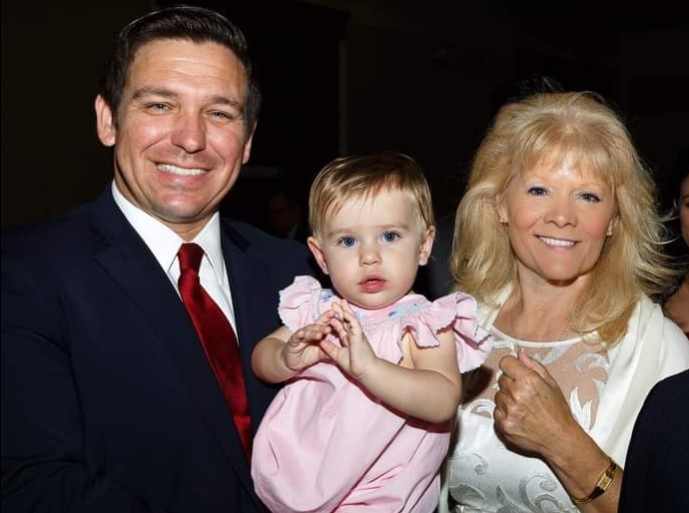 Now that the divorce between wrestling promoter Benjamin Irish and disgraced Florida political hack Laurel Bennett is over, Republicans in the sunshine state are bracing for a corruption inquiry that could render the GOP helpless in South Florida, according to well-placed caucus members.
Just days before Christmas Irish, a candidate for U.S. Ambassador to The Dominican Republic under Donald Trump, agreed to divorce his wife Laurel Bennett, a former candidate in Palm Beach for Mayor and the Florida House. Irish had maintained Bennett used multiple aliases and married him as part of an insurance fraud scam and threatened him during the divorce proceeding, showing emails from Bennett's campaign manager, a disbarred lawyer and convicted felon named Tom Vaughn, who claimed Bennett was dying from cancer and that party members would follow Irish everywhere he went "for the rest of his life."
According to court records Bennett traveled the state of Florida telling Republican boosters she was ill with terminal cancer and dying, but is amazingly still alive and without cancer, and even looking to remarry. "She disgraced herself, and the party." Said a woman calling herself Jane Justice, who claims to be an advisor to the Republican Liberty Caucus of Florida and says she collaborated on real estate transactions for Bennett in Florida.
"Whatever, when you see Laurel Bennett, ask her about the 28 or so different names she uses." Said Benjamin Irish in Palm Beach. Indeed Bennett's history clearly shows she has used multiple aliases for a large number of real estate transactions believed to be part of a fraud ring and then sued the unsuspecting law firms that represented her in those transactions for legal malpractice, even after they won her large settlements.
In the divorce with Irish, Bennett's lawyers filed a notice of lien against Bennett's house in Palm Beach and her villa in Jupiter, informing the court she was indebted to the firm for over $11,000 in costs and hadn't paid them a penny. The same scenario has played out in a myriad of cases from Washington to Colorado and all the way to Florida with Bennett.
(Bennett's Palm Beach property has recently undergone a foreclosure proceeding for non-payment. Bennett, who appeared in the proceeding pro se, never showed her face in court and omitted her marriage to Irish in filings seeking en pauperis status with her mortgage company. She further failed to show her face in her divorce case with Irish and is accused of hiding her identity from overwhelmed judges to avoid a showing that she is litigating in multiple courts using different aliases. In her divorce settlement with Irish she failed to verify herself using identification.)
"Republicans are trembling with fear over the consequences of this." Said a source in Palm Beach. "This is the group that spread the fake news story about Bin Laden being alive, the story Donald Trump fell on his face over. It was done on behalf of Democrat infiltrators. This goes to many different types of fraud. The concern is that pay to play politics has turned into a pyramid scheme."
The claims against Bennett that she uses dozens of aliases for insurance and real estate fraud purposes are enhanced by the mission of her company. PHR Health Solutions is a Florida corporation Bennett transferred ownership of to one of her two sons, Noah Hartzheim. PHR collects it's clients most personal data, including identification and medical histories, to issue "biometric medical data cards."
"This is about finding out who you are and what your insurance can be billed for, how your information can be used to purchase a home… This is blatant." Said a former supporter of Bennett. "This woman lied to us. We went out and voted for her and we don't even know who she really is. This behavior is… A betrayal."