The Geojam Economy Is Taking Over And Changing America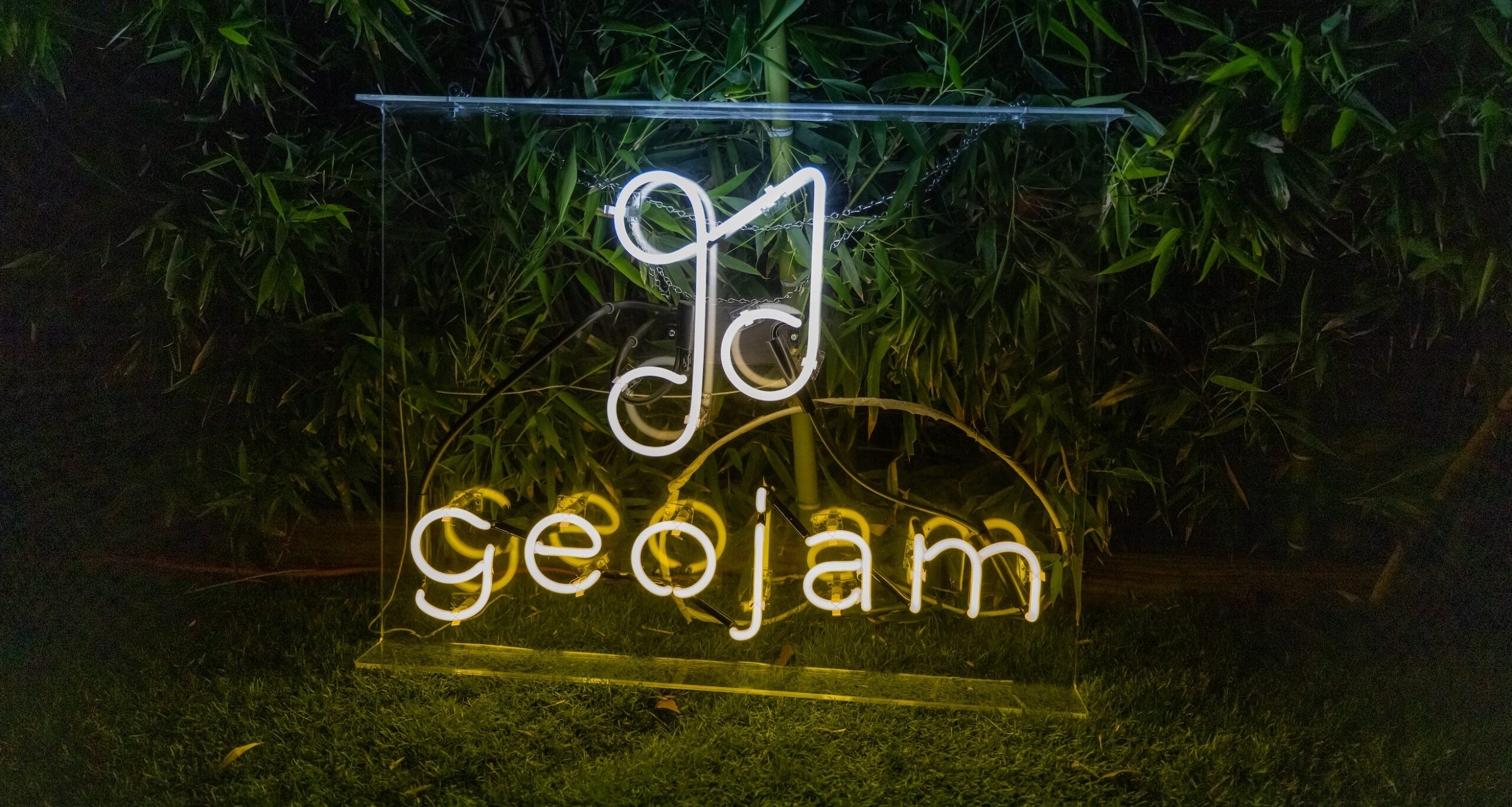 There is a new economy in the form of cryptocurrency and technology platform that is where artists, creators and fans can earn together and generate value for experiencing moments together. Sounds pretty neat wouldn't you say?!
Geojam, the brainchild of entrepreneurs and power duo Sam Krichevsky and Sarah Figueroa has been making waves across multiple industries since its launch, whereas even celebrities like Mariah Carey and Machine Gun Kelly are attaching themselves to it.
The platform and economy is reforming America and how everyone is coming together to experience the world today, and we caught up with Sam and Sarah to learn more about their innovative 'baby' and decentralized community.
1. From getting people access and opportunities to fly on a private jet with their favorite celebrities, do Facetime calls with people like Mariah Carey to even being on a billboard with Machine Gun Kelly, it seems Geojam is bringing people closer to their favorite stars. How did this idea and concept for a platform come to be?
We both love creating experiences and seeing the smile on a fan's face when they engage and interact with their favorite creators. Rewards are a big part of how many brands and industries connect with their fans, but creators didn't have a platform to engage with their fans in this way. 
Sarah knew that to execute on a concept this big she would need an amazing team. Sam's experience with startups and entertainment completed Sarah's background in consumer tech products and sponsorships. 
2. What big things is Geojam doing in 2022?
We have many exciting product launches and marketing initiatives planned to grow the Geojam ecosystem. Additionally, we have so many creators joining the Geojam family and are able to scale expeditionary with the launch of our utility token $JAM. In 2022, Geojam hopes to become the leading Web3 community platform for creators and their fans to engage and transact like never before. 
3. How has the pandemic shifted or changed your initial outreach / way you do business? Or has it not concerned you at all?  
Geojam was set to launch our MVP in 2020 with a nationwide college tour and partnerships with major music festivals. As you can imagine, like many entrepreneurs, we had to shift our business model. Thankfully artist and fans were craving opportunities to connect while every other company shifted their business model towards live streaming. We chose to create one on one experiences. These experiences now sit at the heart of the Geojam ecosystem. 
4. Why is it so important to you as co-founders to make sure you continue to give the "power" back to the creators and users themselves? 
We believe in the power of decentralized communities and allowing fans, not algorithms or conglomerates to make decisions about what happens within those communities. Our goal is for Geojam to grow into a fully decentralized platform with community governance at its core.  
5. How is it working together as a boyfriend/girlfriend duo?
It's amazing. We share a common passion, drive, and goal which we work hard on executing on a daily basis. Our team has grown into a family that truly cares about each other and Geojam's mission of helping the world experience moments together, and we are the ones that set that tone.
6. What advice would you give others wanting to launch their own tech platforms?
Be steadfast in your beliefs- don't let anyone discourage you if you truly believe in what you're building, and never give up. Good things come to those who hustle. 
7. In your opinion, how has Geojam helped to reform America/Americans thus far?
As a team and cryptocurrency enthusiast,  we've seen the power that this industry has and will have on the world. Our vision is to help the next hundred million people understand the utility of blockchain by creating a seamless user experience for everybody to own a digital asset.