5 Questions for Nod Head Records CEO Tip Trillions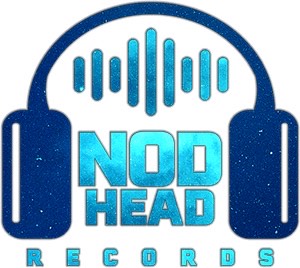 Phoenix, Arizona based record label Nod Head Records has made it their business to inform the music industry that they're a force to be reckoned with. Led by CEO Felix "Tip Trillions" Horne, the label recently inked a distribution deal with Bungalo / Universal Music Group and is set to release several talented hip hop and pop artists. We sat down with Tip to get some insight on the music company's direction.
What separates Nod Head Records from other labels?
We've worked hard as a team to build a good foundation for our artists. We believe in teamwork and a straightforward, honest environment. Our music isn't religious in nature, but we want the listener to feel the passion and the soulfulness of the vibe. I like to say we're making a solid attempt to bring back that Motown feel. And really, I describe our music as generally consumable.
What exactly is "generally consumable music"?
I have a vision that includes being able to listen to a Nod Head Records playlist all day without ever worrying about the content being offensive. Generally consumable music just means that it can safely be consumed by most cultures around the world and it's ok for kids. I feel like it's incredibly crafted art that's both drug free and non-violent. We can help to set a positive example like so many other great artists have in the music space, this is just our way of doing it.
Have all the Nod Head artists always had the generally consumable music approach?
No, not at all. But it's one of the first conversations we have when we begin the process of making a deal. I make it clear that we have a special agenda that goes beyond music they may have worked on in the past.
Do you have any Arizona based plans for Nod Head Records?
With professional football having their big game in Phoenix this year we've gotten some opportunities to participate with the city of Phoenix's entertainment and recreation divisions. We'll be hanging out with the city workers and volunteers to assist with putting on a combine for some of the city's youth groups. We're excited about letting Phoenix know we're here to stay.
Does Nod Head Records have plans to travel with its artists anytime soon?
We've been fortunate enough to close a deal with a UK music company. I can't name them just yet but this is an incredible boost to our already lightening speed. We're looking forward to making the announcement in the next few weeks. Follow us on all socials @nodheadrecords and at nodheadrecords.com