Woman lends her wedding dress for free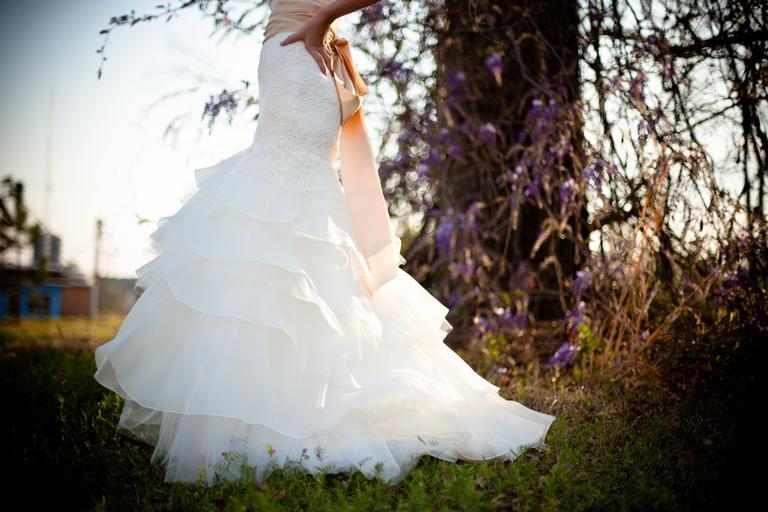 So there's benevolence and kindness. A woman is giving away her wedding dress to other bride-to-be women who might not have funds to afford one. Apparently, the dress would charge a sum of zero rupees. 
Tina Nguyen shared a photo of her wedding dress in a matter to give to the women who need it now. Her post has gone viral and many people have appreciated her kindness. She also made a proper advertisement of it and captioned it with, "I absolutely loved my wedding dress, it was one of the best parts of being a bride. If you are planning your wedding, or know someone who is, and can not afford a wedding dress, please connect with me. I'll lend my dress to the bride for her big day."
Nguyen said that she wore the dress last year at her wedding and it was as well gifted to her by people who had adopted her. While talking about this idea, Tina claimed that this idea was made after experiencing a lot of bad news in the media, and then she realized her friends were getting married (also, she heard the various good news about people helping each other). 
While talking to one station, she said, "They're going through this whole pandemic thing. You know, the economics of it, to say, 'Oh my God, you know, we have to change plans' and all that. 'Do we even have a wedding?' And with that, you know, shopping for a dress, like, 'How does it work? Is it safe?'"
Talking about being adopted and getting the most expensive wedding dress as her gift, she reiterated, "I thought about, like, what a privilege it was for me to do that and to have that opportunity. And that's why I'm doing this, too, right? It's such a privileged day that so many people couldn't, and right now, obviously, a lot of people are struggling."