Veteran-Owned MATBOCK is Reforming America The Right Way!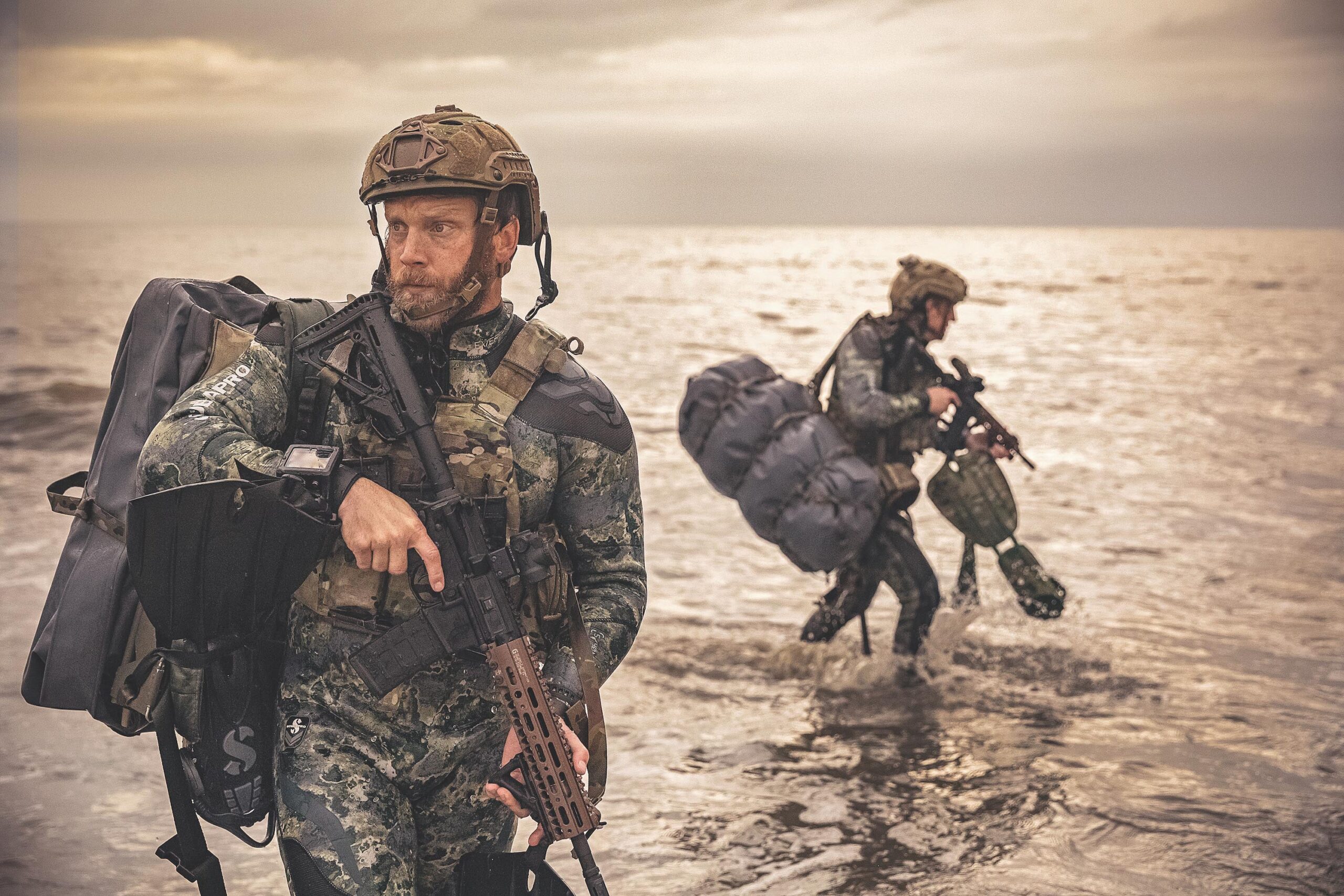 When US Navy SEAL Sean Matson retired from active duty after 13 years, his job helping this country wasn't going to stop, and working with his fellow military "brothers" wasn't going to end either.
Partnering with decorated Navy SEAL  Zach Steinbock, Matson co-created MATBOCK, a Veteran-owned and operated company that is innovating and inventing new products to not only help the US military and defense forces, but to help people in all walks of life who enjoy things like camping, hiking, hunting and other outdoor adventure activities.
In addition to creating new products, the MATBOCK team has remained open to other Veterans who want to move their ideas from paper to production. They have always invited fellow "Warriors" to submit ideas in and be a part of the team in reforming America.
We spoke to Matson about his transition from active duty to running a company, his product line that has already changed America, and the plan for MATBOCK heading into 2021…
1. How was it transitioning after 13 years from active duty military (as a Navy SEAL) to now being a full-time business owner?
It was extremely difficult. During my transition, I went through a divorce, unemployed, racked up massive amounts of debt and was fighting to spend time with my two kids. At the time of my transition, MATBOCK was reinvesting all of our income back into the business and I was planning to join the reserves in an "active" capacity. A few weeks before my separation from active duty, I was informed that the reserve unit was over budget and couldn't bring me on for at least 90 days. Thankfully, I had a mentor that was able to bring me on full time. I worked and learned from him about investment banking, but after about 18 months, he finally said "You have a tiger by the tail, go".
After leaving VeteranCrowd and working with Bob Louthan, I became a full-time entrepreneur. So, it has been difficult, but I learned a lot from that transition and if I had to do it again, I would.
2. How do you come up with the products that MATBOCK creates?
Majority of the time, it is initiated by service members still on the ground, plus our own experiences and then coupled with our understanding of manufacturing to bring a unique / innovative product to market.
3. Why now more than ever before is it important for officials in the military, law enforcement and other divisions across the United States to use MATBOCK products?
Military spending and budget constraints are in the news almost daily and all of our products, while innovative, are also products that usually replace "one-trick ponies". We have created a lot of products that not only combine products into systems, but it also reduces how much the soldier, sailor, Marine or airman has to carry.
Ultimately, they are getting better equipment, that is lighter, more practical and cheaper because we are eliminating the "one-trick ponies". 
4. What new products is MATBOCK working on?
At any given time we are working on no less than five new products. One of our newest products which was just released earlier this year is the Acquire Read Deploy (ARD) sight, which was just awarded its first contract with SOCOM for nearly $1 million dollars. This device will help not only military units, but also law enforcement agencies around the world.
5. Are your products manufactured here in the USA or elsewhere? If so, why or why not?
Proudly, everything is made here in the USA! Our HQ, which is located in Virginia Beach, VA and our focus is to create small-scale manufacturing. Then we rely on contract manufacturers, all here in the USA, to further assist us as we scale the various products.
6. Why is it important to you to continue to employ other Veterans?
Veterans have had to endure working in environments where they are at a disadvantage. Usually they face situations where they are asked to figure something out with little to no resources or previous knowledge. Lastly, they have all been part of something bigger than themselves and we have found Veterans (to include their spouses) make incredible contributions to our team.
7. With government cut-backs recently and the current COVID-19 pandemic, how has that affected your business?
The biggest effect has been on production. It's been difficult to find people that are skilled in sewing, but also the restrictions for how many people can be working in a given area. Lastly, since our contract manufacturers are located in different states, we had to understand what constraints they were under as well.
8. What is your advice to other Veterans and Americans in general who want to either start their own business or invent/innovate their own products like you have?
DO IT! There is NEVER a "perfect" time to start a business and I would argue now is the best time to start a business. More people than ever are looking for opportunities, so give them one!