Tribe Mafia: Pushing Boundaries with "Take Me" Featuring Erik Goca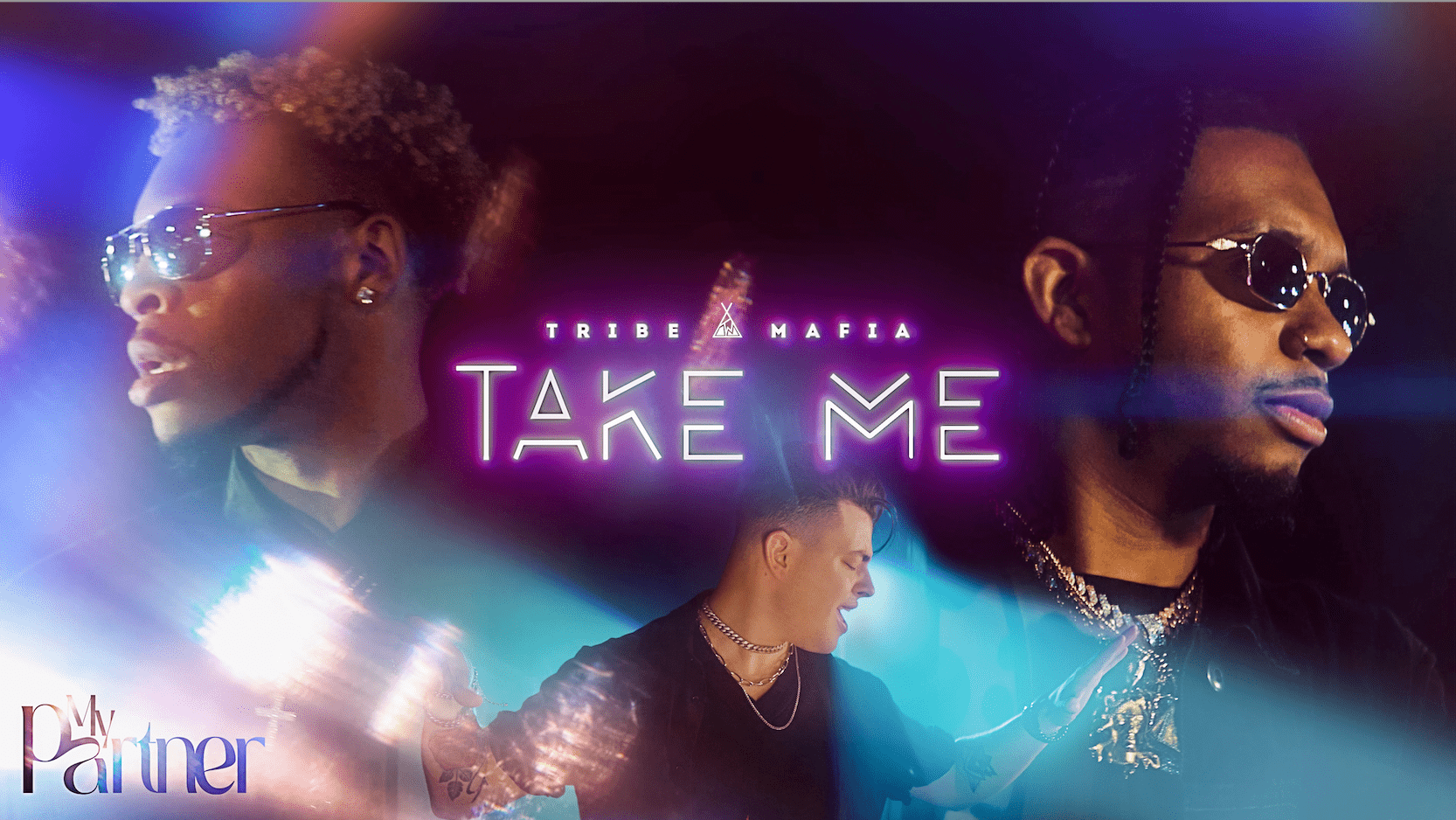 Tribe Mafia, the dynamic hip-hop duo from Austin, Texas, is gaining attention in the music industry for their compelling lyrics, infectious beats, and boundless creativity. Their recent release, "Take Me," featuring pop star Erik Goca, is set to captivate audiences worldwide.
The inspiration behind "Take Me" stemmed from a script for the movie "My Partner." Tribe Mafia aimed to create a track that seamlessly complemented the film's atmosphere. Collaborating with creative director Jess T. Johnston and the movie's director, Keli'i Grace, they envisioned a fusion of Post Malone and The Weeknd with an 80s synth urban pop vibe.
Erik Goca joined the project, resulting in a song that seamlessly blends into the movie's narrative. The music video for "Take Me" is visually stunning and adds depth to the song's message. Directed by Jess T. Johnston and Keli'i Grace, the video seamlessly incorporates scenes from "My Partner." Tribe Mafia's music explores a wide range of themes and emotions, transcending genres to keep their sound fresh and enjoyable.
"Take Me" reflects their genuine passion for creating organic and uplifting music. Collaboration played a pivotal role in the creation of "Take Me." Working with audio producer Kris Keyz, Erik Goca, and Michael Austin Johnson, Tribe Mafia crafted a track that stands out.
Erik Goca's adaptability and natural talent, combined with Kris Keyz's musical prowess, Phil Lewis's mastering expertise, and Michael Austin Johnson's contributions, created a winning formula for "Take Me." Erik Goca's collaboration with Tribe Mafia showcases his versatility and talent, making him a valuable addition to the project.
The duo looks forward to more collaborations in the future. Tribe Mafia had the opportunity to meet the cast of "My Partner" and experienced the vibrant community of creatives and production leaders.
The film is set to reach a wider audience when it becomes available on a major streaming platform next year. "Take Me" stands out with its blend of simplicity in lyrics and a dynamic, evocative feel that hearkens back to the 80s while maintaining a contemporary style. The authenticity of the song sets it apart, making it timeless and uplifting in today's pop culture landscape.
Tribe Mafia has exciting projects in the pipeline, including "It's a Tribe Ting," "Wampum," and "No Closure," which will explore Nigerian roots, Native American heritage, and the challenges of balancing music and relationships as independent artists.
Tribe Mafia and Erik Goca are a force in the music industry, and "Take Me" is just the beginning of their unconfined exploration of genres. Keep an eye out for these talented artists as they continue to leave an indelible mark on the industry.