Linda Burman-Hall – Spreading the Joy of Baroque Music through the Santa Cruz Baroque Festival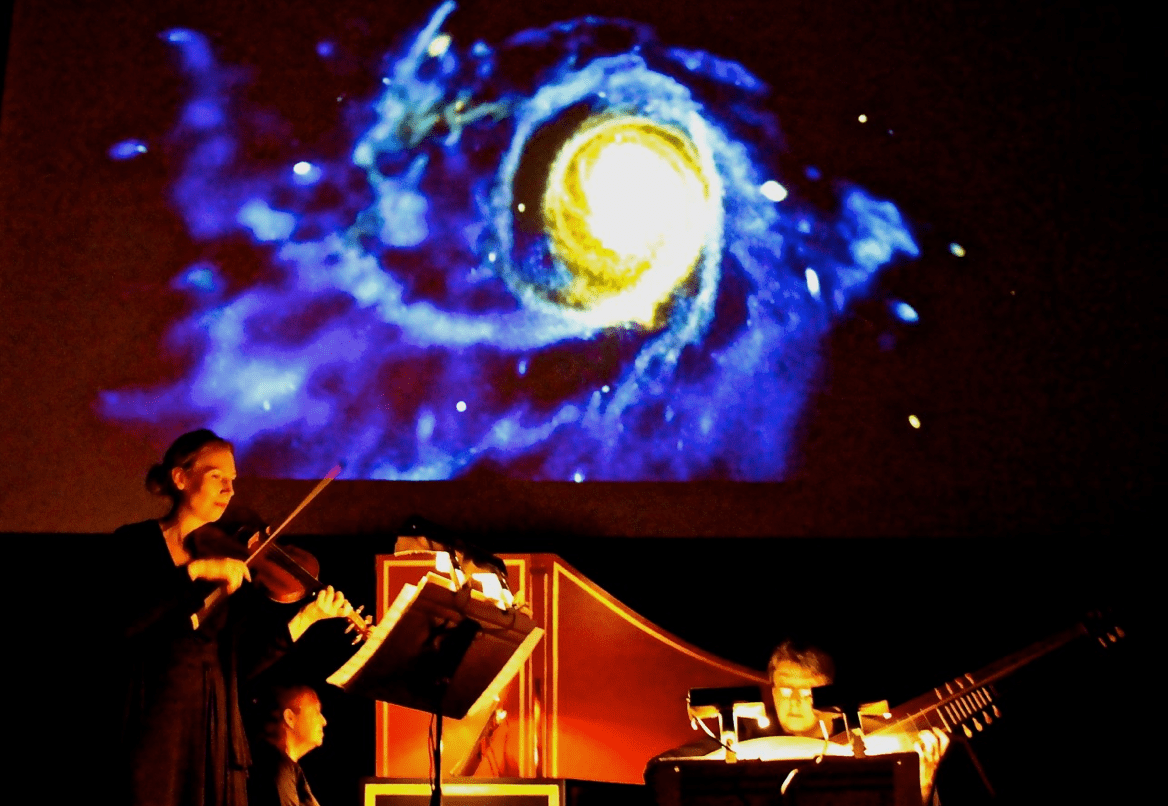 Music can be considered a universal language that unites people and transcends social, cultural, and geographical boundaries to offer joy, happiness, and fulfillment. Music can connect people and minimize conflicts by providing a common or shared interest regardless of people's cultural and social backgrounds. Music makes people feel good about themselves and their environments or surroundings while offering a medium for healing, solace, and satisfaction. Although people listen to songs from diverse genres according to their preferences, some music genres are relatively universal and offer a sense of satisfaction and consolation to everyone regardless of their taste in music. Western Classical music is one of the most popular genres worldwide due to its calming effect on people. Although many people listen to Classical music in various social settings, they may be unaware of the numerous categories and periods of Classical music.
Baroque music is among the notable periods of Classical music spanning almost a century and a half, from the early 17th Century to the mid-18th Century. However, many people cannot differentiate Baroque music from other forms of Classical music. After the Middle Ages and Renaissance, Western Classical music comprises three prominent periods: Baroque, Classical, and Romantic. The Baroque era transformed music after the Renaissance by introducing drama and expressive and virtuosic instrumentation. The distinguishing characteristics of Baroque music include the use of families of instrumentation (violin family, violas da gamba family, recorders family, double reed family, brass family, etc.) and distinct contrasts between soft and loud ensembles and the contrast of full Baroque orchestra with a soloist as in the concerto. Due to the limited availability of options to hear modern performances of Baroque music, many people fail to understand the unique characteristics and therefore miss the special nature of Baroque music. However, some adventurous people like Linda Burman-Hall are making a difference by organizing concerts and events that spread awareness and the joy of Baroque music.
Linda Burman-Hall is a prominent American harpsichordist, music producer, and research ethnomusicologist who established the Santa Cruz Baroque Festival in 1973 to present Baroque music concerts annually. Burman-Hall is also the organization's artistic director and plays a vital role in the group's overall performance as a harpsichordist. Born on April 5, 1945, in Los Angeles, California, Linda Burman-Hall completed her graduation in music with honors from the University of California, Los Angeles (UCLA). She completed her master's and doctorate degrees in Music (musicology and music theory) from Princeton University. She established the Santa Cruz Baroque Festival to promote and popularize Baroque music among the masses. Burman-Hall has performed and recorded with numerous prominent artists individually and through the Santa Cruz Baroque Festival, including vocalists Judith Nelson, Max van Egmond, Jeffrey Thomas, Randall Wong, and instrumentalists Monica Huggett, Anner Bylsma, Elizabeth Blumenstock, Marja Gaynor, and John Dornenburg.
Burman-Hall completed nearly 50 seasons and about 300 concerts since the organization's inception. She has served for more than 40 years as a music lecturer and professor at the University of California, Santa Cruz. Burman-Hall also promotes Baroque music by producing solo and ensemble CD albums of various national folk and Baroque' music types: French, Italian, Gypsy, Hindustani, Ottoman, German, etc. Her most recent CD was NORTHERN WORLDS on KOUSTIC MUSIC, released in 2021, comprising a blend of Baroque and Swedish folk music. She also completed a Celtic music project in October 2022, set for release as a CD in 2023. The project covers the music of Ireland's most famous composer, a contemporary of Johann Sebastian Bach, Turlough O'Carolan. Her original arrangements on the CD comprise music from a 7-person traditional band performing music composed by O'Carolan.
The Santa Cruz Baroque Festival, as established by Linda Burman-Hall, plays a prominent role in spreading awareness and the joy of Baroque music. The organization's concerts routinely feature renowned artists who contribute to the cause of promoting Baroque music through live shows. The festival has completed 49 seasons and is set for its 50th anniversary season in 2023. The organization also arranged several pre-season concerts and events to celebrate its 50th anniversary, including a lecture and fortepiano concert on November 19, 2022, celebrating Beethoven's birthday. The show featured prominent soprano Christine Brandes and a notable fortepiano soloist Nicholas Mathew. 'Powers of 4' is the primary theme selected by Linda Burman Hall for the 50th-anniversary celebrations of the Santa Cruz Baroque Festival. Every concert will feature varied 4-voiced or 4-part works from the Middle Ages through the Classic.
The Santa Cruz Baroque Festival presents and showcases the full range of Baroque music in its original instrumentation and with historically-informed performance practice. Santa Cruz Baroque Festival attempts to revive and promote Baroque music by organizing five concerts annually. The annual season of five concerts revolves around a particular theme featuring prominent compos from the Baroque era. The organization also arranges music competitions for youth and emerging musicians, album releases, radio shows, and fundraising activities. The Santa Cruz Baroque Festival did not let the COVID-19 pandemic restrictions compromise its objective of reviving and promoting Baroque music. When concert halls closed, the festival simply turned to live-casting unique solo and duet programs on its website to whoever wanted to watch using Wi-Fi.