Toronto Wolfpack player Nathan Brown decides to represent Jamaica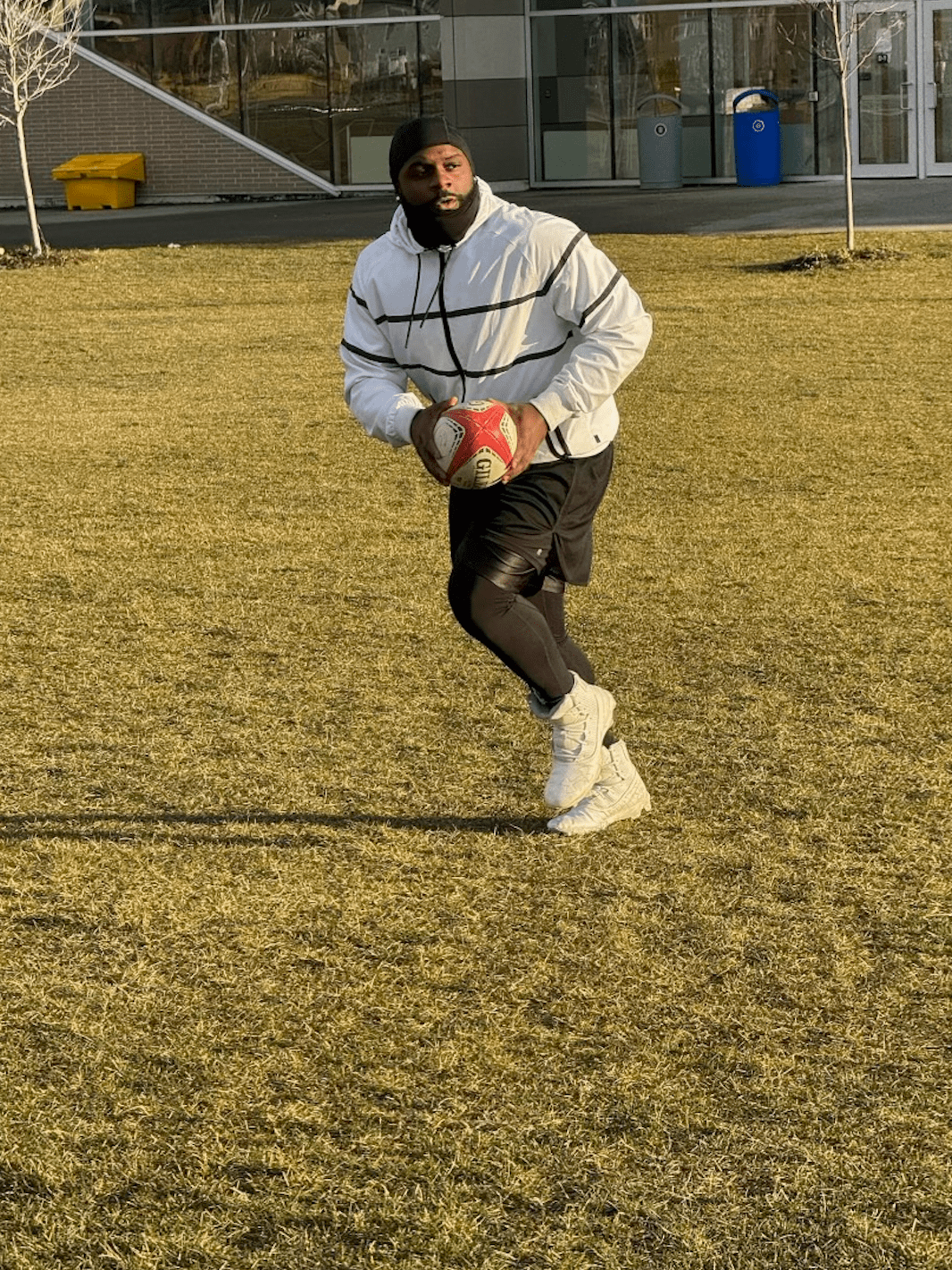 The 25 year old dynamic athlete plans to represent his parents country in upcoming USARL Naples 9s tournament happening in Florida in May 2024. The Wolfpack player has come along way considering he has only started playing rugby in 2022 he started his career playing for Georgian College Grizzlies Coached by John Daggett.
The Grizzlies advanced to the finals playing Durham in the gold medal OCAA match finishing an outstanding season then later travelled with the Toronto City Saints in April of 2023 across Ohio to face the NARL Cleveland team where he debuted in rugby league and won MVP of the match.
Unfortunately he missed Eastern Canada tryouts due to him having to get laser eye surgery when asked about it he said "I never once thought that my career was at a fault everyone has up's and down's but I was always told by my parents (pressure can either burst your pipes or create diamonds) and I still plan to create diamonds". He later joined with the Professional team Toronto Wolfpack PS making there official comeback season since 2021 the team once carried famous rugby star Sonny bill Williams.
He then signed with Boston 13s on a one game contract. He now intends to represent the Jamaican team in rugby league 13s 9s team going forward. "It would be an honor to represent Jamaica I have Jamaican roots my dad being from there and my mom being born in England but is also Jamaican so when I got the opportunity it was a no brainer" said Nathan "I plan on working and working until I can officially say I'm an International player I love to see what the future has in store for me".