This Jeweler is killing the game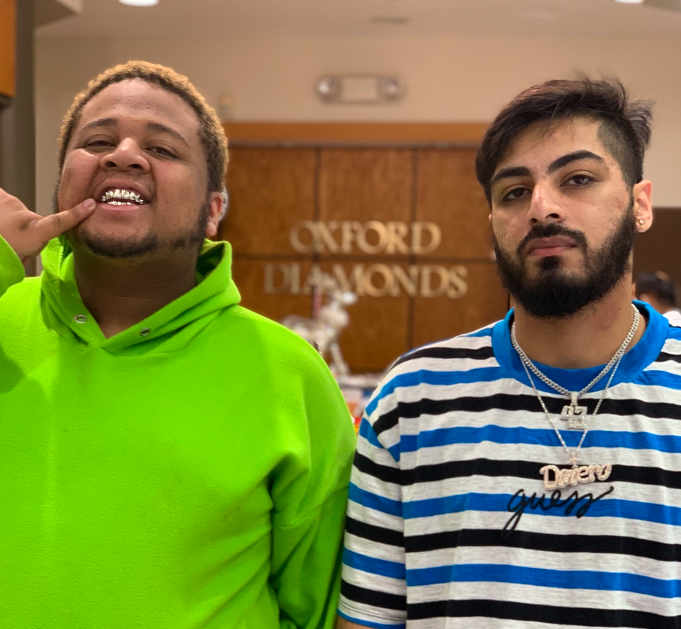 This Jeweler is the one behind your favorite rappers' custom pieces. Aamir Panjwani who is known as Ap the Jeweler is making custom pieces for artists like 42 Doug, Crystal Morr, Chubbs Wilson, Shay Bxxgie, Ap the jeweler is from Atlanta Georgia and is one of the youngest successful jewelers in the game. Making chains for executives of music Labels such as Kevin lee known as Coach K. He has access to Lil Yachty, Lil Baby, Quavo, Cardi B, and many more.
Ap is killing the game being the youngest jeweler to have his a storefront and not being an apprentice under anyone. Ap the jeweler has an estimated net worth of 15 million dollars. Ap the jeweler has also been a mentor to many jewelers creating jobs for over 200 people in 2020. He plans to have 6 more stores by the end of the year.
Ap the jeweler has become an Instagram star 30k+ followers in a short time because of his association with Qc the label. And many other stars. Ap makes custom pieces of jewelry that have sold north of a million dollars. Ap has not been shy about showing off his luxurious lifestyle on Instagram as one of the wealthiest jewelers. Traveling the world, and being in relationships with your favorite actors.
Ap the jeweler, when we had the chance to talk to him, explained to us that he is an artist to just like the clients who come visit and shop with him. His art is a molding, crafting, and creating the perfect piece of jewelry for his clients. Having a huge different array of audiences who chose Ap as Ap jeweler he has to be very versatile and able to create 3d renders that certain demographics love.
Outside of jewelry Ap is an important tastemaker in Atlanta Georgia. Ap brought up many artists. Ap the jeweler's job is to find upcoming rappers to shop with him. So he ends up finding some of the best artists to come out of the city and plug them in with huge executives at top labels. Outside of the jewelry Ap the jeweler makes many investments into stocks and other business endeavors which consist of owning franchises, foreign exchange market, cryptocurrency, and many more.
Ap the jeweler is a good example and role model showcasing to the youth that if you work hard anything is possible. Ap jeweler had to "get it out of the mud" which is why he gets so much respect in the art scene. That he made it happen and genuinely has a passion for jewels and creating breathtaking pieces. Not to mention Ap the jeweler donates a lot of his money to inner cities in Atlanta, Georgia. Ap the jeweler has supplied many youths with books for educational purposes and is looking to put some kids through college. I can't wait to see what positive things will come from this jeweler. He keeps getting hundreds of online orders daily and continues to give back to the community.