The New NMBL Cases Are Reforming How Americans Store Their Joints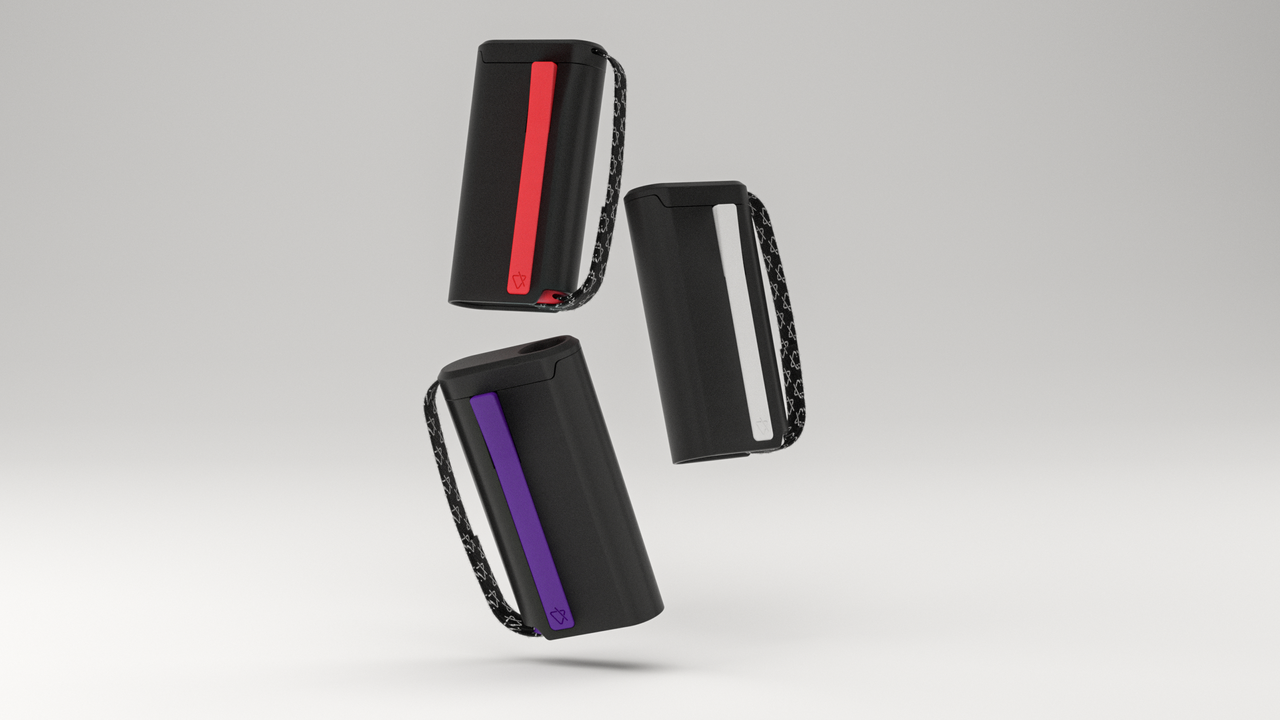 A rolled up cannabis cigarette, which is also commonly referred to as a joint, is first dated to be used in such terms beginning in the late 1938. Since that time, most people would either toss their joints in their pockets (which would crumble up), into a cigarette box (the smell would be released) or in a zip-lock bag (again, we can still smell it)!
There really hasn't been much innovation to the joint carrying case or creation of one until recently, as the cannabis buying industry became more legal worldwide and the need for such products became public knowledge.
On the frontlines of such innovations is NMBL, a case that is smell-proof, child-proof, heat resistant, has humidity control and various cleaning additions.
Speaking exclusively to us here about the cases that have helped to reform how Americans store and travel with their cannabis is Philip Li, co-founder and CMO of NMBL Products Inc.
1. Joint cases have been around for a long time… how did you come up with your innovative design for the NMBL ones?
It came from an internal need. The options out on the market were outdated, lacking in quality, and design and for a while it just felt like the norm. We knew we could do better by bringing a modern, premium, discreet and sleek design where anyone from beginner to connoisseur would appreciate it.
2. It may seem like common sense, but why is it important health wise to have "fresh" joints?

Having fresh joints means a less harsher smoking experience as you are preserving the humidity of your cannabis grinds. Having improper storage also leads to the deterioration of your buds which invites the creation of mold and no one wants that!
3. What other innovative specs do these cases have?
Our case is made with a unique, proprietary nylon resin material which is lightweight but incredibly durable. It's heat proof up to 437 Fahrenheit, impact proof, shock proof and crush proof – so no need to be gentle with it! Our NMBL GO case also features an opening where you can access your fresh joints first followed by a secondary compartment to store unfinished joints – all in the same case but with no interaction with one another to preserve the freshness of your other unlit joints/ blunts.
4. During the COVID-19 pandemic, what changes in the cannabis space have you been noticing? 
From a consumer standpoint, many were open to trying cannabis for the first time. Apart from the whole 'Covid weight gains' from eating more and consuming more alcohol, cannabis served as a great alternative as a therapeutic outlet.
Many cannabis brands we noticed had to immediately step up their game and create a sound digital channel as the 'ordering online' wave took effect. This excelled cannabis online delivery, and many cannabis related brands had to redirect their operating and marketing budgets to their online and social channels.

5. How do you feel your products have been reforming the lives of Americans who purchase? 
We're trying to deliver a premium experience while giving them a 'peace of mind' knowing that when you use any of our products you're getting quality, innovation and security as our products were meticulously crafted and tested and can stand the test of time. They simply deserve better with their hard-earned dollars and we believe the age of standard to cheap alternatives is starting to come to an end.

6. Your products are made in China… do you have plans to move production to America?
Definitely, it's one of our top priorities. It's a long road ahead on that but it's worth pursuing. If we can bring production to US, we can strengthen our trust in our consumers knowing that all our products are made in their own 'backyard'. Not to mention supply chain benefits and getting it quicker into the hands of our customers, that'd be a huge headache relief on our team!
7. What advice would you give other entrepreneurs who want to start and run businesses during the pandemic? 
You are not measured on your idea but on your execution. Talk is fluff, execution is substance. When you're doing business, no one cares about your words. They really care about results and actions. Of course, you need to have a plan in place but just be open minded in changing the plan if it's not working out.
8. What new designs are you coming up with for 2022?
We can't say a whole lot but our next product we are thinking of releasing is an advanced grinder with a lot of safety features preventing you from accidentally opening your grinder in your bag and all your grounded buds and keef are spilling out everywhere. I think we all know one person who went through that before.
9. If you could change just one thing in this world, what would it be?
Less bureaucracy, more collaborative efforts.