The History of America Leads To One Company's Successful Metal Art Creations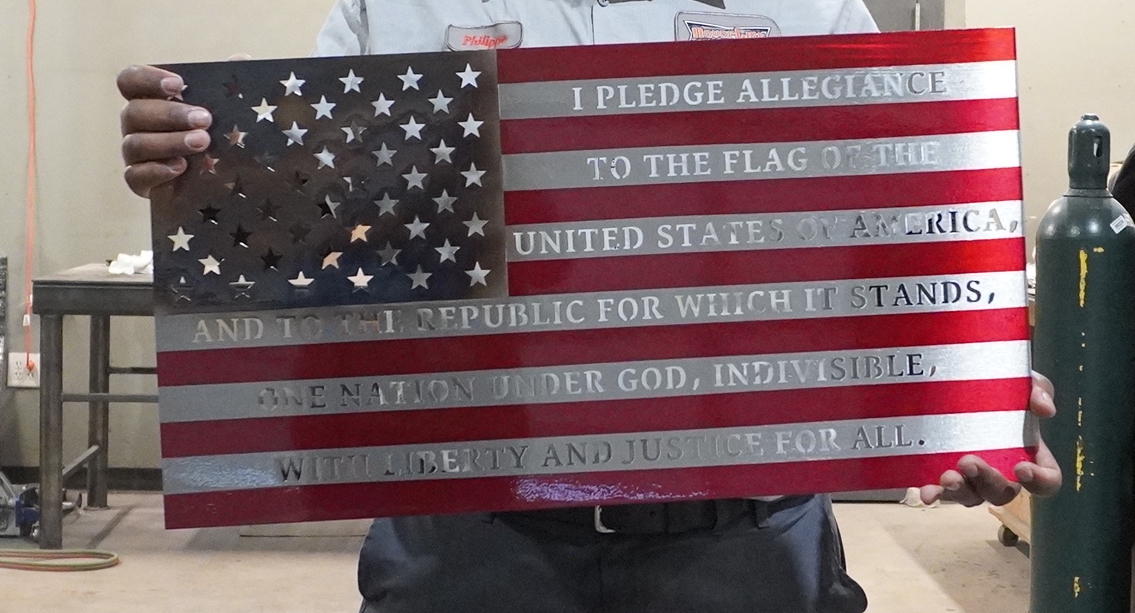 On July 2, 1776, Congress voted to declare independence from Great Britain. And on July 4, 1776, Congress voted to accept the Declaration of Independence, marking July 4th as Independence Day and the beginning of the America we know today.
Since then wars have been fought, companies have been created and life in America has changed a lot. But the history of our great country has led one entrepreneur, Philippe Auguste Jr., to create pieces of art through his company Nashville Metal Art, which has not only gone viral but turned into a massive success… the American Dream!
We spoke to Philippe Auguste about his company, life and unique steel products that have been selling out since he launched.
1.How did starting Nashville Metal Art help you reform your own life? 
Nashville Metal Art not only provided me with a sense of fulfillment and purpose, but it also allowed me to give back to my community by creating art that celebrated the values and ideals that America was built upon. It was truly a dream come true for me and my art has brought joy to many people.
2. You create very unique and amazing steel products, including fine prints and furniture… Where does your inspiration and ideas come from?
Inspiration for me is the history of America. I would read and learn about my country's past and the sacrifices made by the people that had shaped it. I found that by understanding the history and struggles of the nation, I could create art that truly captured the spirit of America.
Despite not having any family members in the military, I felt a deep sense of gratitude for the men and women who had served and were currently serving to protect the country.
3. Your American Flags are big sellers. What about this product specifically do you feel gets people buying them up so fast?
 The American flag is a powerful symbol of freedom and democracy and many people feel a sense of pride and respect when they see it displayed. The metal American flags that our company creates are truly one-of-a-kind pieces of art that are crafted with care and attention to detail. Our flags are made with a special technique which makes them stand out from any traditional flags. 
4. How has the pandemic shifted or changed the way you run your business? Or has it not concerned you at all?  
The main change is to keep more raw material on hand than previously. During the pandemic we could not get what we needed to produce our products. Besides that we were not affected.  
5. How did it feel personally to be able to create a company and be able to employ your own family members? How is it working alongside your family?
Employing family members to work with me is a mixture of feelings. On one hand, it's a very positive experience as it allows for closer bonding and deeper understanding of each other's work and life. Additionally, it provides an opportunity for us to work together towards a common goal, which is a very fulfilling experience. The other hand it has its challenges. 
6. Looking ahead, what is in store for your company for the rest of 2023?
Our main goal for 2023 is to start implementing more B2B sales and slowly back out of DTC. [We will continue to keep on] Staying positive, maintaining a growth mindset, and focusing on the things that we can control.