The American PPE Shutdown & Where to Find PPE Supplies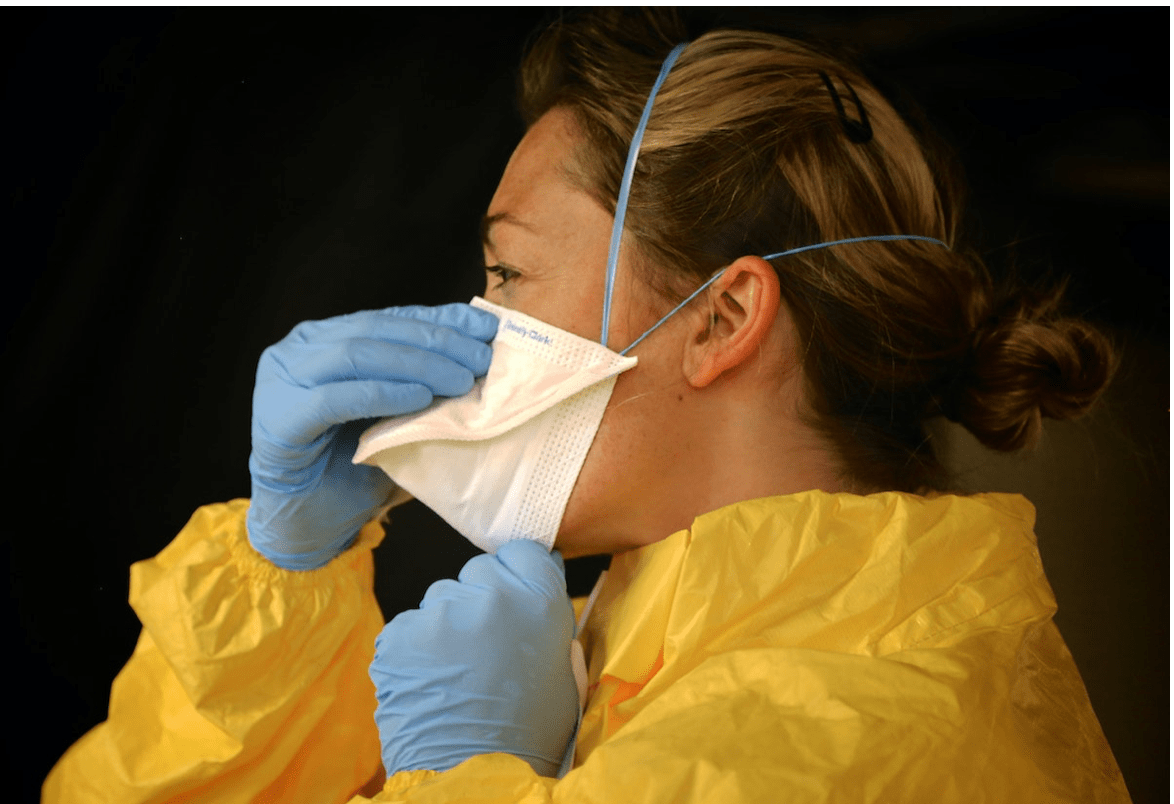 COVID-19 requires personal protective equipment (PPE) manufacturers to register with the National Institute of Safety and Health (NIOSH) and supply updates when changes to a product. It's intended to ensure proper PPE design, manufacturing, buying, and using. While manufacturers can identify and inform downstream suppliers when updates are made, it still burdens all parts of the supply chain. The American Mask Manufacturer's Association (AMMA) has released an official statement urging federal support for domestic PPE manufacturing so that businesses have the necessary products to do their work safely.
Manufacturers of PPE and some emergency services, such as paramedics and police officers, are experiencing immense challenges with the cost and supply of PPE. The supply of masks to the U.S. market has developed serious supply-chain issues due to low international demand for PPE from countries with their own manufacturing capability.
The Need for U.S. Production of PPE Supplies
The coronavirus pandemic has led to a global shortage of personal protective equipment (PPE) like face masks, PPE gowns, nitrile gloves, and other necessary supplies.
In the United States, the production of PPE had been primarily outsourced to other countries for cost savings. This was especially true for non-medical PPE like dust masks used in manufacturing and construction. With the current crisis, U.S. manufacturers have been forced to find new ways to meet the demand for PPE supplies.
The COVID-19 pandemic has resulted in a global crisis for PPE supplies. Most of the world's PPE comes from China, and China has seized much of its own PPE supplies to deal with the crisis at home. This has led to an incredibly high demand for American-made PPE supplies and COVID-19 tests.
While the priority for all of us should be staying safe and healthy, this disruption in the supply chain has led many businesses and organizations across the country to search for local sources of medical-grade COVID-19 supplies.
The COVID-19 pandemic has exposed the fragility of global supply chains. With most of the world's PPE (personal protective equipment) supply coming from China, nations are scrambling to scale production. Manufacturers in the United States are also taking action by converting their factories to meet this urgent need.
The U.S. government has issued a call for increased domestic manufacturing of personal protective equipment products, including face masks, N95 respirators, and other items. The U.S. Department of Homeland Security says that "manufacturers and distributors of all PPE products are encouraged to work with the federal government to sell their products at this time" to help protect Americans and increase medical readiness.
Delayed Regulatory Approval by NIOSH To Sell PPE Supplies
Since the beginning of the COVID-19 pandemic, there have been many international news stories about American companies who have had their PPE (Personal Protective Equipment) supplies seized by governments to combat the pandemic that has caused a shortage of PPE supplies.
The reality is that there are many American companies already approved to sell these products by NIOSH (National Institute for Occupational Safety & Health). These companies include 3M, Honeywell, Kimberly-Clark, and Moldex.
NIOSH approval is not required for PPE to be sold in the United States — only for it to be labeled as NIOSH-certified. Many manufacturers choose not to go through the approval process because it is expensive and time-consuming. Instead, they simply label their products with information on how they meet NIOSH standards. This allows them to sell their products domestically but does not allow them to use the NIOSH label or export their product.
The American Mask Manufacturer's Association Calls for Federal Support
The American Mask Manufacturer's Association (AMMA) called on federal officials this week to step in and support the domestic production of personal protective equipment (PPE) after many manufacturers were forced to stop production due to the lack of access to raw materials, which China has purchased at a rapid pace. The AMMA says that due to China's stockpiling of PPE supplies, U.S. manufacturers have been unable to obtain the resources needed to manufacture PPE at a sustainable pace.
How COVID-19 Impacted Supply Chains
When the COVID-19 pandemic hit the United States, officials and business owners alike scrambled to find the necessary personal protective equipment (PPE) for their employees. But even before the pandemic, PPE was already in short supply due to manufacturing shutdowns of foreign factories.
The global supply chain had been severely disrupted. Suddenly, there were shortages of hand sanitizer, medical masks, gowns, gloves, and other supplies needed to fight COVID-19.
The U.S. government put out a call for domestic production of these items to help fill the gap left by foreign supply chains. Many companies answered the call and switched to making PPE rather than their typical products; however, many were left without any resources.
When COVID-19 first hit the U.S., China was severely impacted. The virus originated in Wuhan, China, and spread quickly throughout the country and the world. With only one factory in the U.S. making PPE items (masks), American companies were left with no option but to rely on China for their mask supplies.
But when the pandemic hit the U.S., it caused a shutdown of Chinese factories and halted production of the masks needed by Americans who were already quarantined at home. The impact was felt not just in manufacturing but also in shipping. When China began to shut down, it also started blocking shipments of PPE supplies leaving the country.
Where To Find PPE Supplies
Buying PPE supplies has never been easier. With the rise of online shopping and e-commerce, it's possible to get PPE supplies delivered to your door in just a few days. You can even use an online medical supply store like Bttn and get free shipping on PPE supplies you order through them online.
If you're looking for PPE for your home or business, simply type "PPE supplies near me" into Google. You'll find many local suppliers who have PPE supplies available.
Many of these local suppliers are small businesses, so they may not have the selection that you would find on Amazon or eBay. However, they will often be able to provide more personalized service and give you advice on what types of products would work best for your needs.
Welcome To The 2022 Reality
The new U.S. economy requires the safety of manufacturing PPE supplies in America. The shutdown has caused a shortage of PPE supplies for America's workforce, and delays in regulatory approval have not given us sufficient time to adjust our supply chain.