Talking with Science Fiction Author P.A. Vasey's on his bestselling Series 'Trinity Trilogy'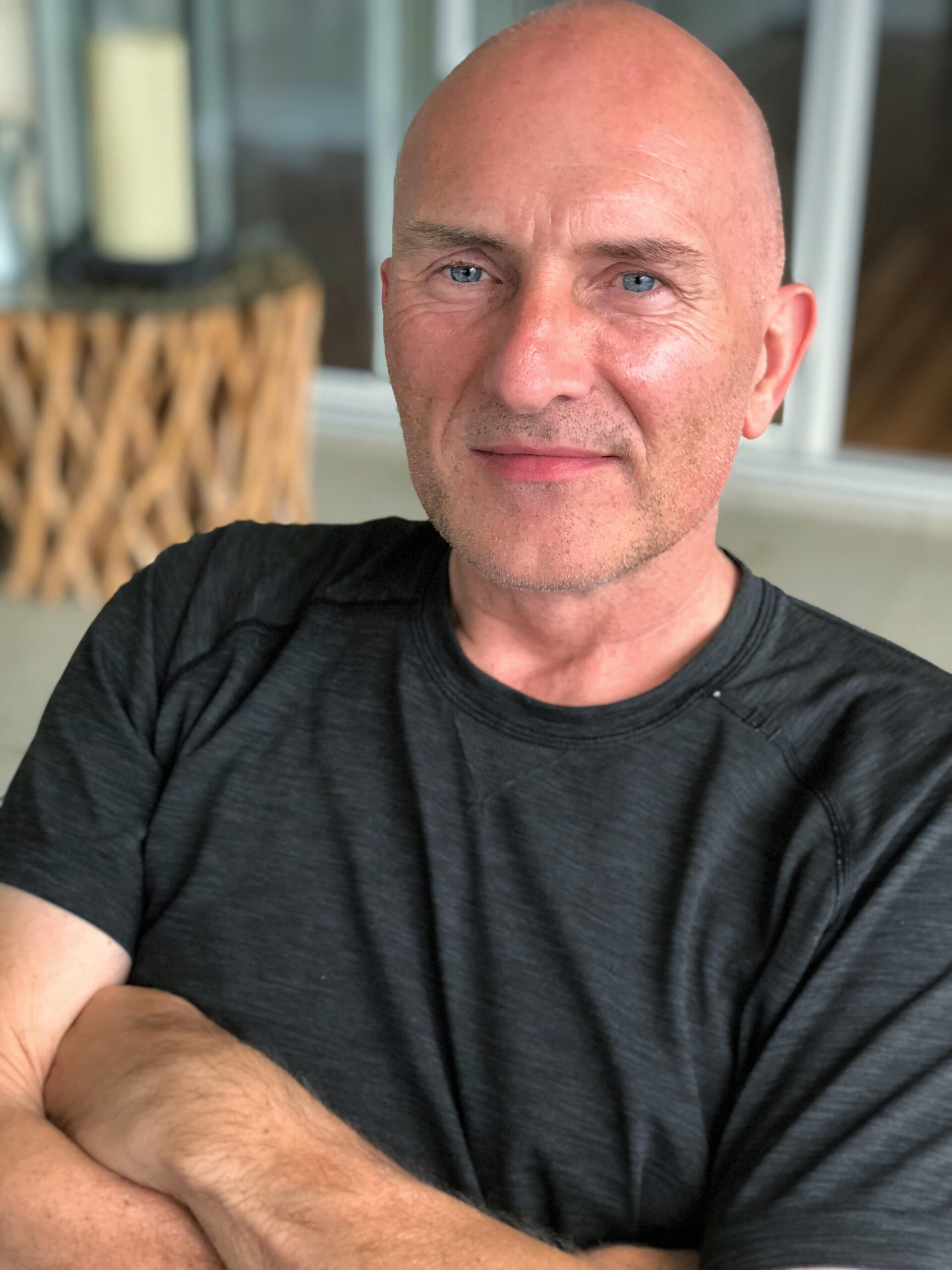 P.A. Vasey's bestselling series 'Trinity Trilogy' is one of the top series of the summer. Quickly topping the bestsellers list the 'Trinity Trilogy' is both captivating and filled with pure emotion. In short, his writing style will engulf imagination and enthrall the senses.  If you like a high-tech thrill ride that digs deep in the human element as it unites an alien species for the very first time, then the Trinity Trilogy will not disappoint.
P.A. Vasey about his life, his work and what's up next for him.
Download the Trinity Trilogy' today…
https://www.amazon.com/dp/B086BQX5BR?searchxofy=true&binding=kindle_edition&ref_=dbs_s_aps_series_rwt_tkin&qid=1624898366&sr=8-1
How do you come up with the titles to your books?
I wanted to write about the notion that scientists who are not supervised or allowed to do bad science should have consequences. The obvious [and current] example being that research on viruses involving 'gain of function' can result in increased transmissibility or virulence – with potentially existential ramifications. The code name 'Trinity' was the first detonation of a nuclear device as part of the Manhattan project in 1945. The scenario I came up with revolved around the 'Trinity Deus' research group who developed a more potent, cutting edge and radically different atomic bomb. It was this detonation that opened a trans-galactic wormhole and started the Vu-Hak war … hence, the unforseen consequences of their actions. Once I'd decided that 'Trinity's Legacy' was an obvious title for the book, the two sequels mirrored the Trinity theme, with the second word having significant meaning for each novel. 'Trinity's Fall' is therefore about the 'fall' of humanity and 'Trinity Evolution' postulates a number of futures for a new breed of humans.
If you can play any character in your books who would it be and why?
If I were an actor I would love to play Cain. He would be the most fun character to inhabit. Without giving too much away he is an immortal and practically indestructible artificial consciousness who has evolved beyond his programming to be the first of a new species. His coming to terms with who he is and his developing relationships with Kate Morgan and the human- hybrid Adam Benedict were a joy to write. In most of 'Trinity's Fall', you don't really understand who or what he is, or who's side he's on. And yet ultimately he is the key to everything that happens, both good and bad. I gave his character a few elements of 'Data' from Star Trek with a developing sense of humour, a searing intellect, and an overarching understanding of events developing within the story, but without letting on that he knows to the other characters, or to the reader. You're never sure if he's going to save the day or ruin it.
How long have you been writing? 
I guess professionally, all my life. As a cancer researcher I have written theses, papers, book chapters etc. since the early 1990s, but it wasn't until 2016 when I first put pen to paper [or finger to keyboard] to write Sci-Fi. I had always wanted to write a sci-fi novel, but could never find the time. Then, I had a serious accident in France when I fell off my bicycle coming down a mountain and had an enforced lay of. I started writing what became 'Trinity's Legacy' while lying on a beach, convalescing, trying to engage my inner Ernest Hemingway! Anyway, I then had to go back to work, restart cycling etc. so the writing slowed down for a while. Ultimately the book was finished and I self published it and to my surprise and gratification it started to get supportive reviews and positive feedback so I thought – well, now I've got to finish the whole thing! So I would say that I've been writing properly now for just over 5 years.
What is the most difficult part about writing for you? 
Finding the time! I've a full time job as a cancer physician / medical oncologist. It is a very busy job, and I love it, but it can be consuming both physically and mentally. Putting myself in the right headspace and go into my 'sci-fi-space' is not always possible. I also cycle 4-5 times a week, which keeps me fit and mentally clear but because I do this early in the morning before the office, I can get a bit tired in the early evening. The morning endorphins following a ride keep you going through the day and if I don't ride I feel so lazy, so it is a bit of 'catch-22'! I try to write in the evenings and at weekends – I have desks set up at home and at the beach [where I am lucky to have a house] and can spend hours in front of the word processor, listening to the sea. The ideas seem to come fairly easily, and I can join the narrative dots most of the time as the novels develop. I am happiest writing dialogue, but writing descriptive passages is often hard going. I spend the longest on those, going back time and again, adding or editing sections until I'm satisfied. I am never really 100% satisfied, and am lucky to have a great copyeditor who provides important feedback that has improved every book I have written.
What does success mean to you? What is the definition of success?
Can I limit my answer to 'what does success as a writer' mean to me? Essentially the definition is 'the accomplishment of an aim or a purpose', and so when I set out my aim was to just get my book out there. That was the successful outcome, and I was incredibly happy when it first dropped on Amazon. Then I started to get good reviews and feedback, and so as I wrote the second and third books my aims changed – to become recognized as a good writer, and then to become a best-selling author. Making money from writing was never the goal so 'success' now is to get more recognition, achieving a bigger audience, and getting kudos from my peers and readers. I am determined to get there and am passionate about what I do – I but realize that attaining these last goals involves a fair degree of luck, and the support of skilled individuals within the industry. Ultimately, 'success' to me means that people like my writing, and that there is a niche for me out there as a published international author.