Steve Stanulis and Stanulis Films Are Reforming The American Movie Industry!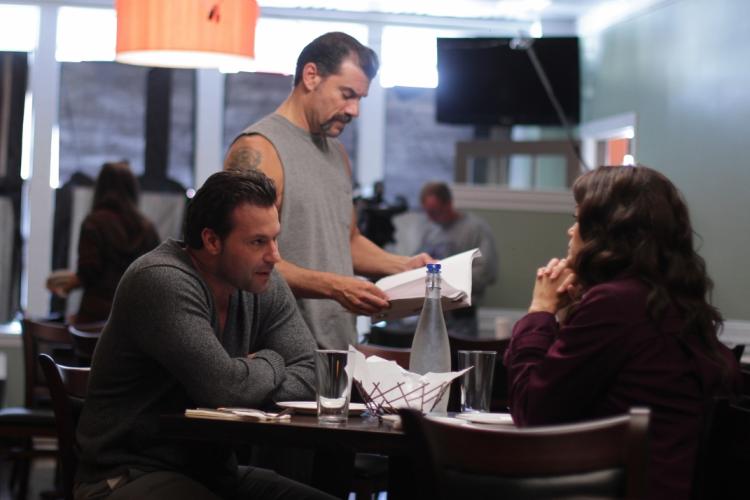 We all need entertainment in our lives, and gone are the days of just a few Hollywood studios making whatever they wanted. These days we have access to so many streaming services and independent studios that it has allowed the entertainment industry to evolve and become more creative.
Leading the charge for creativity and getting movies created and brought to the screen faster than ever is Steve Stanulis, the founder of Stanulis Films, who is also a popular actor/director/writer himself.
Before breaking into the entertainment industry though, Steve worked as a Chippendales dancer, as a law enforcement officer with the NYPD and even as a bodyguard to some famous stars.
With his past helping him become who he is today, Steve is reforming the American movie industry and we had to find out more!
1. You have lived a very busy life. At what point did you say it was time to create your own production company in 'Stanulis Films'?
When I was originally approached to bring the company public at first it felt overwhelming and intimidating and seemed very far fetched. But when it was explained to me the difference between investors and shareholders it made a lot of sense. Since the most difficult part of being an indie filmmaker is raising dollar one all over again on each project this would alleviate that burden.
2. What sets Stanulis Films and the pictures you create apart from everyone else?
Stanulis Films has had a unique track record of making films that make money and are done at a realistic budget that we can comfortably look into the investors eyes and tell them they are going to make a profit and believe it. Which is def not the norm in this business and that quite frankly scares most investors away when they here movie deal
3. What upcoming movies are happening with your company?
We recently released 5th Borough on June 3rd starring Tara Reid, James Russo, Lillo Brancato, Sean Young, Al Sapienza and Vincent Young, which is still trending on demand in top five films. I was blown away and humbled to find out we were way ahead of "King of Staten Island" with Pete Davidson which had a much bigger budget. Definitely different genres, but pretty cool to see two films about Staten Island trending so high. We also have "Chronicle of a Serial Killer" coming out October 5th in theatres which is in the vein of "Seven" starring Brenden Sexton, DMX, Dominique Swain, James Russo. Jack Scalia and Rober Clohessy which I am so excited about. We are waiting to get greenlight from SAG on our new project "Red Money" starring Kevin Dillon and Busta Rhymes and a lot more names to be announced in the vein of "Traffic"…. thank God our plate is pretty full!
4. How has the entertainment world changed in your eyes since the COVID-19 outbreak?
It is def going to be tough on the indie world with all of the rules and restrictions. Unfortunately the indie world will suffer as will the actors. Which is the most unfortunate and no one seems to care. 
5. What have you been doing differently during these times?
As a Dad of three young kids spending a lot of time with them I would not normally have which is awesome. Also creatively it gives me time to refine our upcoming slate and what to shoot depending where we are with covid in fall. 
6. Which actors have you enjoyed working with the most overall in your past films?
The whole 5th Borough crew off the bat the chemistry was so instant it's like we knew each other forever I would say Vincent Young, Joey Russo, Lillo Brancato, I love William Forsythe,Tara Reid, DMX, Ice-T are the ones who come immediately to mind but I can truly say I have made so many amazing relationships I truly apologize if I left someone out.
7. What new trends in the entertainment industry do you see happening moving forward?
I believe the day of the traditional movie star will be a thing of the past. Between all of the streaming services , YouTube of the world  it's only going to get more saturated. I don't think there will ever be the next Leo or Brad Pitt but the positive if I'm correct there are so many different ways and opportunities to get yourself out there you might not have had twenty years ago.
8. Actor, producer or director…. if you had to pick, which title/role do you love being in most?
Is it ok to say all three? The one thing I will say is I like all three equally but in a perfect world on each project I only wear one of those hats and not all on every project