Sheila Bella Is Reforming The American Beauty Industry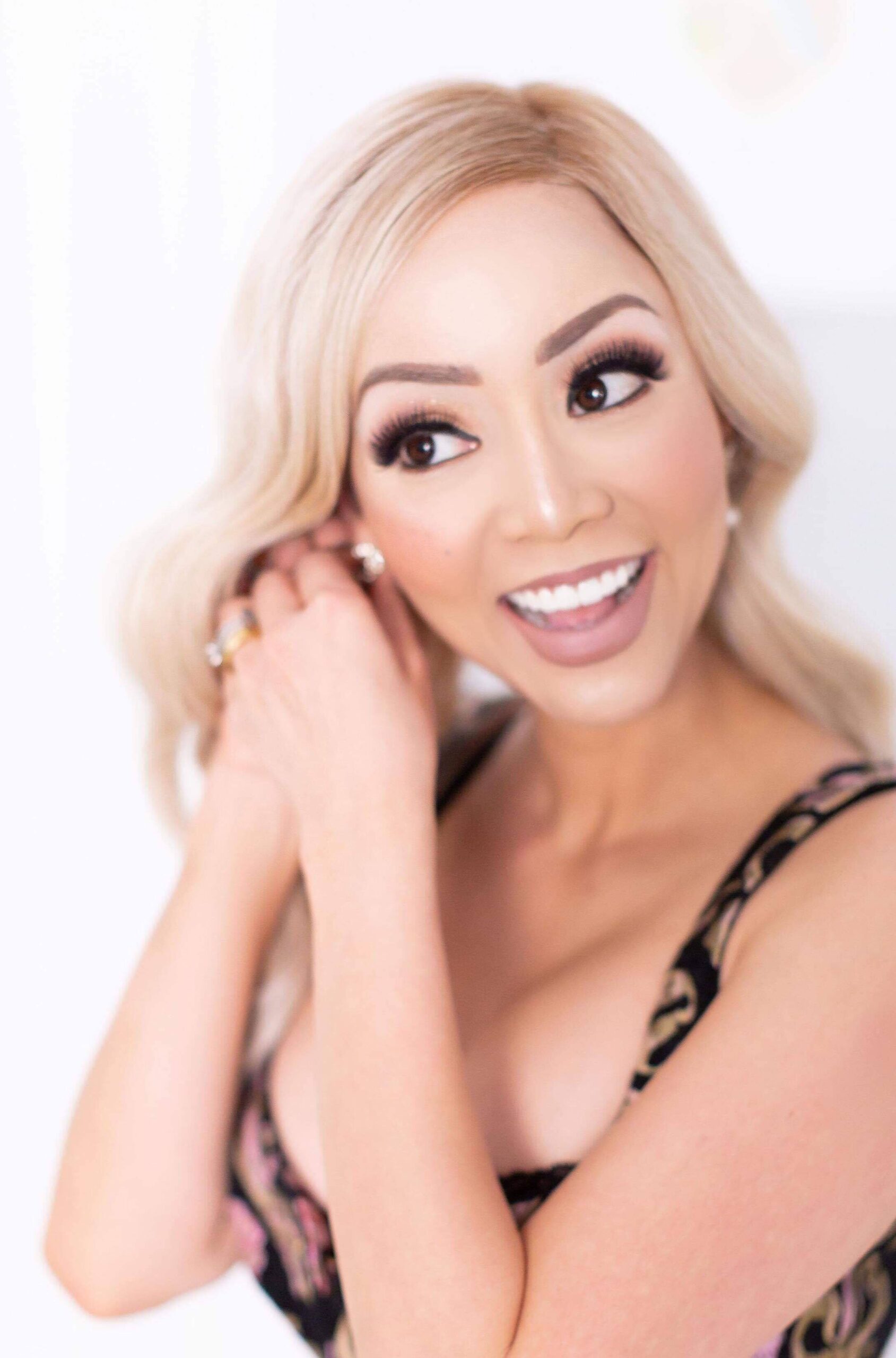 From nothing to at the very top of the beauty industry: that is how you can now describe Sheila Bella and her rise to fame as the go-to beauty artist and beauty coach in the country.
She is the founder of two 7-figure businesses; Sheila Bella Permanent Makeup & Pretty Rich Bosses Online Academy. In addition, her podcast series, "Pretty Rich Podcast" is ranked as one of the most popular and downloaded Beauty Entrepreneurship shows on iTunes.
From how she changed the beauty industry and is now helping to inspire others in it during these pandemic times, USA Reformer spoke exclusively with Sheila on all!
1. How do you feel your advice and services have helped reform Americans?
Successful women are very American. Women are increasingly taking center stage in business. Also my story and program prove that America is the land of opportunity where ANYONE can make it. Sure disadvantages exist but it can't be an excuse.
2. What is your advice to other women (and people) who want to start up their own beauty business during these "strange" times?
If you're home thinking, but I don't have a website, I'm not good enough, but I'm not like you, but I don't know how. It's time for some tough love. Yes you can queen! Start messy. Start with what you know. Start by asking for help. As millions and millions of people lose their job during this crisis economy, why wait to do the "pandemic pivot" until everything is "back to normal." Stop reading headlines and start writing your own. It's a fact that there will be financial devastation with this crisis. But there will ALSO be tons of NEW & SUCCESSFUL businesses created during this time. I'm seeing it now. Friends around me are winning. So why not you? It's time for you to start believing in yourself. For all you know, you may be sitting on the next "big thing," and one day you'll be telling the inspirational success story of how it all began.
3. It takes a lot of time and energy to be successful in anything… what helped fuel your own fire when times weren't always the best?
Have you ever had a moment so humiliating that you wish Harry Potter was real and you could just grab your invisible cloak and disappear? 11 years ago I got fired from a job working at a restaurant/bar. I'll never forget the look on that manager's face when he called me into his office and said Sheila today is going to be your last day working here at this restaurant. You will no longer be employed please pack up your things and go. TheWalk of shame down a flight of stairs to my locker where I kept my things was the smallest I had ever felt. Did people know? Were they staring at me because they knew the news? I had just separated from my first husband and my self-esteem was already super low. I got this job so I could start a new life for myself. I had terrible social skills… I'm just a victim mentality in general. Truth be told the managers probably saw that and honestly I probably would've let me go too. But that was the moment when I stopped feeling sorry for myself and I Felt rage for the first time. I went from being a sad little chihuahua whimpering when its tail between its legs into beast mode. Have you ever felt rage? So angry that nothing matters but getting even!!! It feels weird to say but two multi million dollar businesses later both online and my studio. I love the quote that her biggest flex is that she did everything she said she was going to do. I guess you could say that was me but I did everything I was going to do and a bunch of other crazy unexpected things as well. It's amazing what you can accomplish when you stop whimpering and just start working. When you stop being a victim and just commit but you're now going to have victory over your life's circumstance.
4. What type of people should apply to be in your Pretty Rich Bosses Online Academy?
Beauty professionals are some of the most underestimated people. People are so quick to judge the beauty biz. There is a stigma about entering the hair and makeup world. They look at us like we're just playing with hair and makeup all day and it's hard to take us seriously.
The work beauty pros do is deeply meaningful. Helping a woman look and feel her best creates a positive ripple effect in the world. Not only that the beauty industry is one of the most highly resilient industries that exist. There will always be a need for it. The money is amazing if you know what you're doing. But the trouble is that a lot of beauty pros don't get the proper business training they need to really build the life of their dreams.  I love working with clients who have a passion for their craft and want to be able to scale their PMU, MUA, Lash or hair skills. It shouldn't stop with just you doing services for the rest of your life. There is so much opportunity to expand, scale and to create passive income.
5. What changes overall do you predict will happen in the beauty industry overall as we move forward in our society post COVID-19?
Beauty educators are gonna have to pivot to stay relevant through learning how to turn their in person training into something that will be accessible online. E-learning is on the rise, it is projected to be an almost 4 BILLION Dollar industry by 2026. Online education is the future. And not to mention online course creators are extremely profitable right now they haven't slowed down one bit. Make money as a beauty entrepreneur online right now . I am a 7 figure permanent make up artist turned 7 figure full-time (work from home)course creator.  Listen, If I am an artist and I figured out how to create passive income through online courses I am positive I can help you do the exact same thing with confidence. I think this is something that Covid has taught the beauty biz and it's here to stay.
6. What's next for you in 2021?
I'm currently pregnant with my 3rd son. I'm running a business with 25+ remote employees. I have a wonderful and supportive husband who is a high school history teacher. And now I'm gonna be a mother of 3 boys on top of it. I'm looking forward to growing both my family and my company even more. Sometimes I have fantasies about not being so ambitious but it doesn't last long.
7. What is one quote you live life by?
Look for the things that money can't buy. Collect moments of meaning. That's where the lasting riches of life are. I think pursuing happiness is a bad goal. When people say that they just want to be happy I think that means they don't want to be anxious or miserable. Look for meaningful engagement, significance and take on responsibility.
8. If you could change just one thing in this world, what would it be?
I would change the number of people unwilling to take on responsibility. Too many people avoid it. The world would be different if more people took charge of not even other people's well beings but their own. And our family motto (both my kids know this when you ask them) is "I can do hard things."You do these things because they are hard that is why. Because the same hot water that hardens the egg softens the potato. It's all about what you're made of. Get used to challenging yourself. Accept personal responsibility for yourself first and as many humans as you can around you. If everyone did that the world would be a utopia.