Shantel Giselle Has The "Sauce" Cooking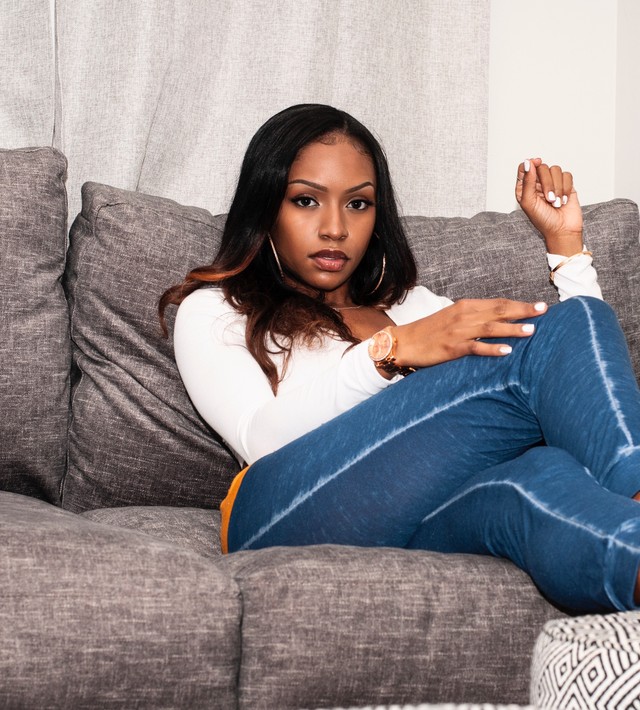 Shantel Giselle is a rapper from Detroit. SAUCE is a three-minute bass-heavy track where she brags about her skills and lifestyle. There is a modern touch in the song. Her strong voice vividly represents the emotion of this trap-influenced production.
The topic of discussion in the music, the themes, and the beat all come together beautifully. She refers to the pop culture, basketball and basketball players, her own bold side as a seasoned veteran of the streets.
She also sings about how truth can be bitter and also about her uncompromising attitude towards life. Shantel warns those who want to mess with her. There is a perfect composition of strength, charisma, and roughness in her voice in this song.
She has introduced her song SAUCE to the music world, which is inspired by a part of her childhood. Older bullies targeted her after she lost her mother to cancer at a young age, and they made fun of her quietness in grief.
For everyone who was made to feel less than in life, she wrote this song SAUCE. This song intends to inspire people to have self-confidence, to acknowledge and appreciate themselves, and to help themselves to get up again when the world pulls them down.
SAUCE was written to remind these people how amazing they are, no matter what others say, and to drive them towards self-love, strength, and talent. She wrote the song to give millions of people hope to be brave, bold, and confident. This song is there on every digital streaming platform.
Spotify: https://open.spotify.com/track/3VysJuwHfRchNb5eTBotj9?si=ERWaVQOoTl6WSxZC-WO6ew
YouTube Video Link: https://youtu.be/Q3RIbcWsw6Q
Instagram: https://www.instagram.com/shantelgiselle
Website: https://www.shantelgiselle.com/